Project programme
Period
11.03.2016 - 10.03.2020
Project status
Completed
Project table
Project website
Database link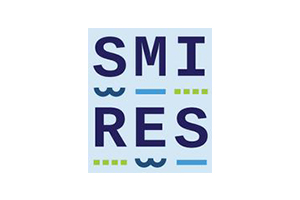 SMIRES is a COST Action funded by the European Union to generate networking, capacity building and knowledge synthesis in science and management of intermittent rivers and ephemeral streams (IRES). This action brings together academics and water managers, early-career and established researchers, and scientists from 29 different countries to pursue a common goal: to advance the science and management of IRES. Action members share diverse experiences and expertise to enable the development of novel and multi-disciplinary solutions that meet key challenges in IRES science and management.
Intermittent rivers and ephemeral streams (IRES) are waterways that cease to flow and sometimes dry. IRES cover more than half of the global river network and are expanding due to global change. IRES are highly dynamic aquatic-terrestrial ecosystems characterized by a rich biodiversity and providing multiple benefits to societies including water, food, transport and leisure. Despite their prevalence, there is still much to learn about the occurrence, hydrology, biogeochemistry, ecology, social perception and economic value of IRES. Our limited understanding of IRES affects our ability to manage these ecosystems effectively, and IRES remain poorly protected by both national and European water legislation.
SMIRES members comprise a diverse network of more than 200 collaborators from across and beyond Europe. The members contribute to the four working groups, which are investigating IRES hydrology, ecosystem services, biogeochemistry and ecology, respectively. Through these groups, the project members share their expertise to synthesize national and international knowledge on IRES and to develop tools and guidelines to promote their efficient management.
Representatives of Lithuania take part in the activities of the COST action Management Committee and WG1 "The occurrence, distribution, drivers and hydrological trends of intermittent rivers and ephemeral streams (IRES)".
LEI scientists participated in creation of common hydrological dataset for IRES investigation in Europe. The aim of current activities is to choose common research methods and develop a common methodology to understand the patterns, distribution and trends of IRES in all European countries.
On the basis of the R programming language, a special statistical package for the investigation of IRES patterns will be created. WG1 members, as well as LEI representative J. Kriaučiūnienė presented reports on the hydrological peculiarities of droughts and on-going scientific investigations concerning IRES in their native countries.
Coordinator: COST Representation, Brussels, Belgium
Partners:
Austria, Prof. Gregor LAAHA
Austria, Dr Gabriele WEIGELHOFER
Bosnia and Herzegovina, Prof. Svjetlana STANIC-KOSTROMAN
Bosnia and Herzegovina, Mr Dejan DMITROVIC
Bulgaria, Prof. Plamen NINOV
Bulgaria, Dr. Emiliya VELIZAROVA
Croatia, Dr Ana PREVISIC
Croatia, Dr. Marko MILISA
Cyprus, Dr Gerald DÖRFLINGER
Czech Republic, Dr Petr PAŘIL
Czech Republic, Mr David VESELY
Finland, Dr Jani HEINO
Finland, Dr Janne SOININEN
France, Dr. Benedict AUGEARD
France, Dr Eric SAUQUET
Germany, Prof Michael MUTZ
Germany, Dr Gabriel SINGER
Greece, Dr. Ourania TZORAKI
Greece, Prof. Phoebe KOUNDOURI
Hungary, Dr Zoltán CSABAI
Iceland, Dr. Jon S. OLAFSSON
Ireland, Dr Alan GILMER
Ireland, Ms. Mariya Radomski
Israel, Dr Shai ARNON
Israel, Mr Avi UZAN
Italy, Dr Claudia CAMPANA
Italy, Dr Annamaria ZOPPINI
Lithuania, Dr Jurate KRIAUCIUNIENE
Malta, Dr Eman CALLEJA
Montenegro, Prof. Vladimir PESIC
Montenegro, Mr Zoran MRDAK
Netherlands, Dr Ángel DE MIGUEL GARCÍA
Netherlands, Dr Jochen FROEBRICH
Norway, Prof. Lena Merete TALLAKSEN
Norway, Dr. Kolbjorn ENGELAND
Poland, Prof. Kazimierz BANASIK
Poland, Dr Michal CIACH
Portugal, Prof. Manuela MORAIS
Portugal, Ms Maria Helena ALVES
Serbia, Dr. Atila BEZDAN
Serbia, Dr Djuradj MILOŠEVIĆ
Slovakia, Dr Tatiana KALETOVA
Slovakia, Prof. Silvia KOHNOVA
Slovenia, Dr Simon RUSJAN
Spain, Dr Antoni MUNNÉ
Spain, Dr Dídac JORDA-CAPDEVILA
Sweden, Dr. Leonard SANDIN
Sweden, Dr. Birgitta MALM RENÖFÄLT
Switzerland, Dr. Chris ROBINSON
Switzerland, Dr. Amael PAILLEX
United Kingdom, Dr. Rachel STUBBINGTON
United Kingdom, Dr Judy ENGLAND