2021 November 30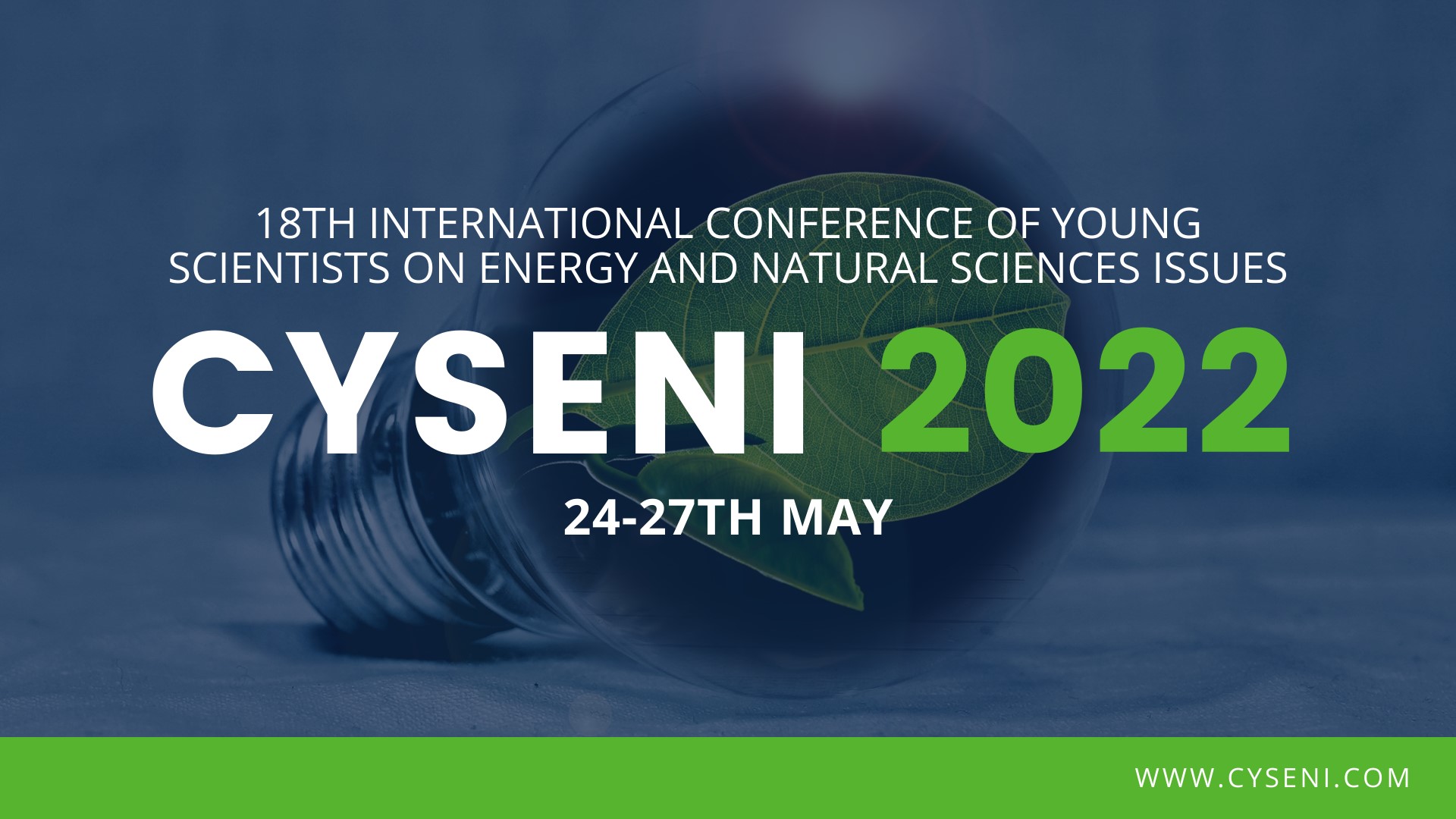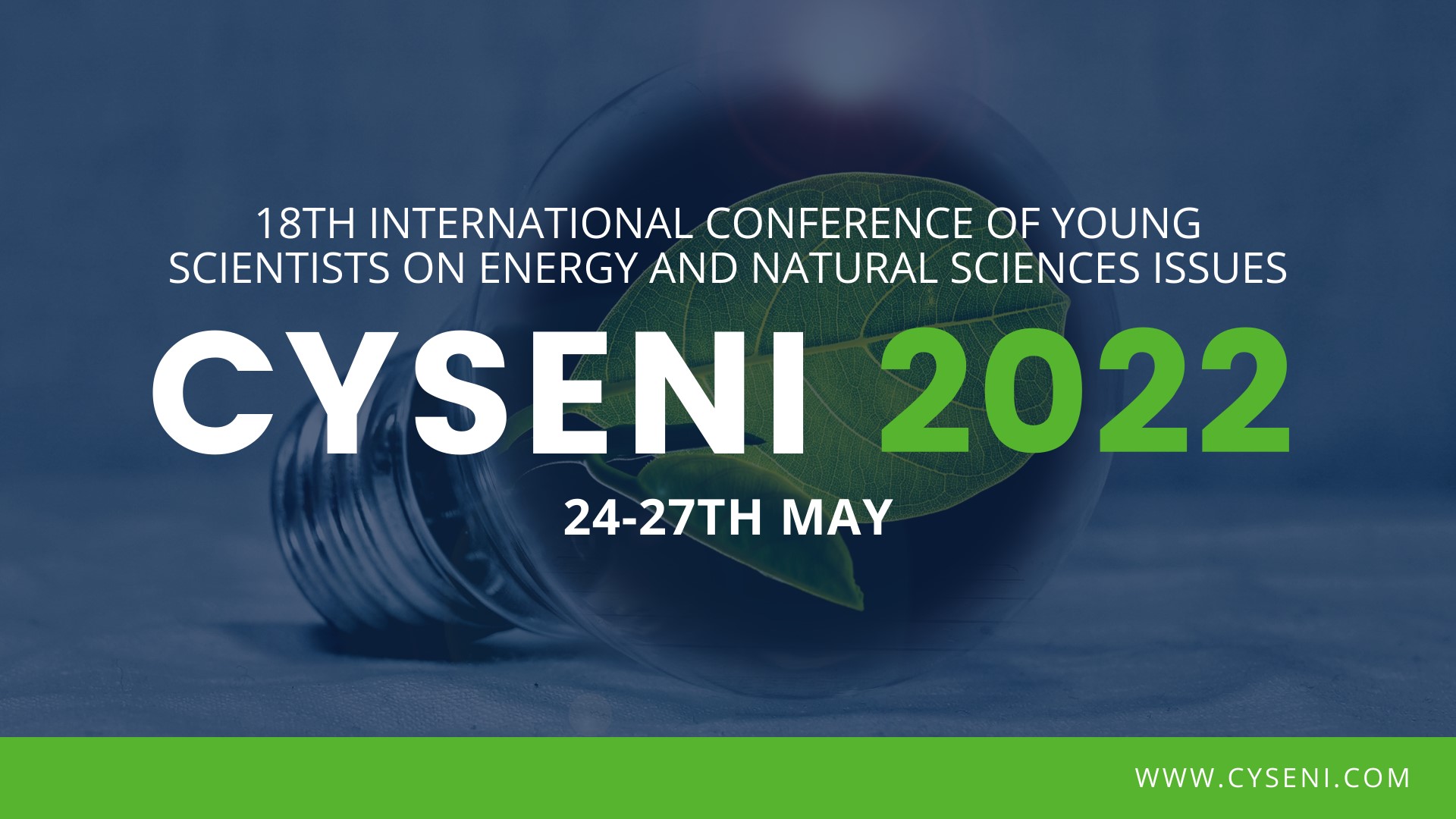 Registration to the conference and extended abstract submission is now open. We encourage prospective attendees and guests to subscribe to the event CYSENI 2022 for the latest updates.
REGISTRATION: https://cyseni.com/registration/
FACEBOOK EVENT: https://www.facebook.com/events/1534512643587140
DESCRIPTION
We invite you to participate in the 18th International Conference of Young Scientists on Energy and Natural Sciences Issues (CYSENI 2022). Keeping the pandemic in view this conference is scheduled in an online format, from May 24 to 27, 2022.
CYSENI main goal is to discuss issues and perspectives of Natural Sciences and Energy Sector worldwide. Also, this conference allows young scientists, such as undergraduates, MSc, PhD students, postdocs, entrant engineers to develop their skills, make new contacts and forge durable scientific relationships.
If you-re seeking new knowledge and want to share your research, this is the event to attend. Participation in the conference is free of charge!
✅ Important information: this year young researchers can participate in the conference in two ways: to submit the extended abstract or full paper.
✅ Participation with a full paper will have an opportunity to be published with a discount in partner Journals!
CONFERENCE TOPICS AND IMPORTANT DATES: www.cyseni.com/topics-and-deadlines/

Deadlines for extended abstract submission
January 23, 2022 – deadline for registration and extended abstract submission
May 16, 2022 – submission of the recorded presentation
Deadlines for full-paper submission
January 23, 2022 – deadline for registration and extended abstract submission
March 07, 2022 – draft paper submission. Papers have to be prepared
according to the instructions
April 30, 2022 – final paper submission
May 16, 2022 – submission of the recorded presentation