Project programme
Period
01.06.2019 - 31.05.2023
Project status
Completed
Project table
Project website
Database link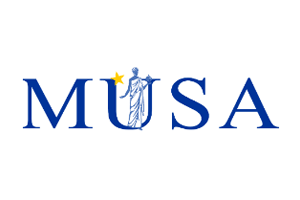 The overall objective of the MUSA project is to assess the capability of SA codes when modelling reactor and SFP accident scenarios of GEN II, GEN III and GEN III+ reactor designs. To do so, UQ methodologies are to be employed, with an emphasis on the effect of both existing and innovative SAM measures on the accident progression, particularly those measures related to the ST mitigation. Therefore, ST-related FOM are to be used in the UQ application.
Consequently, the MUSA project will contribute to the determination of the state-of-the-art prediction capability of SA codes regarding the ST that potentially may be released to the external environment in an SA, and to the quantification of the associated code's uncertainties applied to SA sequences in both NPPs and SFPs.
The achievement of the overall objective is assured by a consistent and coherent work programme reflected in the technical Work Packages defined as follows:
Identification and Quantification of Uncertainty Sources
Review of Uncertainty Methodologies
Application of UQ Methods against Integral Experiments
Uncertainty Quantification in Analysis & Management of Reactor Accidents
Innovative Management of SFP Accidents
Furthermore, the envisaged outcome of the MUSA project will be monitored and measured continuously along the project evolution through specific deliverables and milestones, which are stated hereafter:
Identification of key SA processes/phenomena affecting the ST and quantification of their associated uncertainties;
Identification and quantification of key parameters of SAM measures implemented in the SA affectingthe ST, and their associated uncertainties;
Evaluation of applicable methods of UaSA to the SA field and definition of best UQ application practices in SA analyses;
Trial of UaSA methodologies against simplified but representative experimental scenarios with heavy emphasis on ST;
Application of UaSA methodologies to risk-dominant reactor and SFP SA sequences;
Recommendations for an effective reduction of remaining code uncertainties associated with the ST and their impact on SAM measures;
Recommendations for improvement and/or new innovative SAM measures for both reactor and SFP
scenarios.
It is worth mentioning that a systematic approach to quantifying the uncertainty of SA codes applied to different reactor designs has never been undertaken before. The MUSA project combines the efforts of a large European community with strategic partnerships with non-European institutions (Canada, USA, Japan, China, and South Korea).Furthermore, the uncertainties associated with SAM measures will, for the first time, be considered when analysing SA sequences of reactor systems and SFPs. In the past, almost no attention was paid to the assessment of SFP SA scenarios and to the development of corresponding mitigation SAM measures.
Finally, a main outcome of the MUSA project will be the estimation of radiological ST of risk-dominant sequences for different reactor types with the associated uncertainty bands.
Call: NFRP-2018
Total cost: 5 768 452,50 EUR (LEI part: 84 800 EUR)
Coordinator: CENTRO DE INVESTIGACIONES ENERGETICAS, MEDIOAMBIENTALES Y TECNOLOGICAS-CIEMAT, Spain
Partners:
BEL V, Belgium
COMMISSARIAT A L ENERGIE ATOMIQUE ET AUX ENERGIES ALTERNATIVES, France
CHINA NUCLEAR POWER TECHNOLOGY RESEARCH INSTITUTE Co. Ltd., China
CANADIAN NUCLEAR SAFETY COMMISSION, Canada
AGENZIA NAZIONALE PER LE NUOVE TECNOLOGIE, L'ENERGIA E LO SVILUPPO ECONOMICO SOSTENIBILE, Italy
LIMITED LIABILITY COMPANY ENERGORISK, Ukraine
ELECTRIC POWER RESEARCH INSTITUTE INC, United States
FRAMATOME GMBH, Germany
GESELLSCHAFT FUR ANLAGEN UND REAKTORSICHERHEIT (GRS) gGmbH, Germany
INSTITUTE OF NUCLEAR RESEARCH AND NUCLEAR ENERGY – BULGARIAN ACADEMY OF SCIENCES, Bulgaria
INSTITUT DE RADIOPROTECTION ET DE SURETE NUCLEAIRE, France
JAPAN ATOMIC ENERGY AGENCY, Japan
JRC -JOINT RESEARCH CENTRE- EUROPEAN COMMISSION, Belgium
KOREA ATOMIC ENERGY RESEARCH INSTITUTE, South Korea
KARLSRUHER INSTITUT FUER TECHNOLOGIE, Germany
LIETUVOS ENERGETIKOS INSTITUTAS, Lithuania
LGI CONSULTING, France
NINE NUCLEAR AND INDUSTRIAL ENGINEERING SRL, Italy
PAUL SCHERRER INSTITUT, Switzerland
STATE ENTERPRISE STATE SCIENTIFIC AND TECHNICAL CENTER FOR NUCLEAR AND RADIATION SAFETY, Ukraine
TRACTEBEL ENGINEERING, Belgium
TECHNICAL UNIVERSITY OF SOFIA, Bulgaria
UNIVERSITA DI PISA, Italy
UNIVERSITA DEGLI STUDI DI ROMA LA SAPIENZA, Italy
VYTAUTO DIDZIOJO UNIVERSITETAS, Lithuania
TEKNOLOGIAN TUTKIMUSKESKUS VTT OY, Finland
WOOD NUCLEAR LIMITED, United Kingdom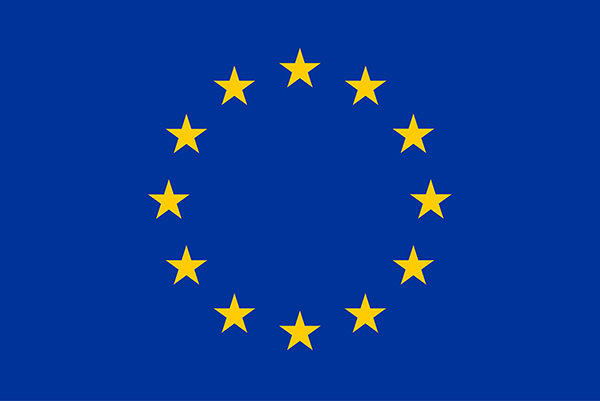 The MUSA project received funding from the Euratom Research and Training Programme under grant agreement No. 847441.