Project programme
Period
2019.06.01 - 2021.11.30
Project status
Completed
Project table
Database link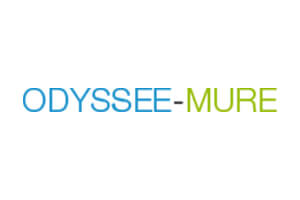 Monitoring implementation of European energy efficiency:
European Union Member States have obligations under the EU Energy Efficiency Directive (EED). The EU-funded ODYSSEE-MURE project aims to assist Member States to meet their obligations. The goal of the EED is to ensure energy efficiency. The project will monitor, analyse and inform about present energy consumption by sector. The ODYSSEE and MURE databases will offer easy web tools that show how effective current energy policies are. The project will be responsible for preparations before the EU enlargement of Balkan countries, the constant modernising of tools, as well as providing guidance and organising conferences and trainings. It will also follow trends and events that may have an indirect influence on energy efficiency and provide methods to measure their impact.
Objective:
The ODYSSEE-MURE project aims to support policy makers in EU Member States to fulfill their obligations in the framework of the EU Energy Efficiency Directive (EED). In particular, it provides user-friendly databases and web-tools for monitoring and evaluating the impact of energy efficiency policies. The ODYSSEE database and facilities contain and analyse latest available energy consumption and energy efficiency indicators by sector, end-use in households and services, by mode in transport. The MURE database and facilities contain and analyse energy efficiency policies and measures by sector. These tools have been conceived in the past and will be extended under this project by an experienced team comprising national energy efficiency agencies from 28 EU Member States (plus Norway, Switzerland and Serbia), and a strong technical coordination. Future inclusion of Balkan countries will be prepared under this project. We enhance, update and modernise these tools for support to the Member States through regional and national training events as well as dissemination products such as country/sector profiles, newsletters, policy briefs and webinars. In addition, we focus on operationalising the Energy Efficiency First Principle (EE1-P) for the MS, which is a key requirement in the EU Energy Union Governance Regulation . We will develop an indicator-based approach to EE1, considering wider aspects such as (1) New Societal Trends (e.g. the Shared Economy) which may increase or reduce energy demand, (2) Energy poverty, (3) the multiple benefits of energy efficiency. We will disseminate the analysis developed in this project to national bodies, inter alia by dissmeinating the outputs at key conferences (such as the eceee conferences).
Call: H2020-LC-SC3-EE-2018
Overall budget 1 780 358,09 EUR (LEI part: 21 775 EUR)
Coordinator: AGENCE DE L'ENVIRONNEMENT ET DE LAMAITRISE DE L'ENERGIE
Partners:
ENERDATA SAS, France
FRAUNHOFER GESELLSCHAFT ZUR FOERDERUNG DER ANGEWANDTEN FORSCHUNG E.V., Germany
NEDERLANDSE ORGANISATIE VOOR TOEGEPAST NATUURWETENSCHAPPELIJK ONDERZOEK TNO, Netherlands
RICARDO AEA LIMITED, United Kingdom
OSTERREICHISCHE ENERGIEAGENTUR AUSTRIAN ENERGY AGENCY, Austria
AGENZIA NAZIONALE PER LE NUOVE TECNOLOGIE, L'ENERGIA E LO SVILUPPO ECONOMICO SOSTENIBILE, Italy
KRAJOWA AGENCJA POSZANOWANIA ENERGII SPOLKA AKCYJNA, Poland
GLOWNY URZAD STATYSTYCZNY, Poland
INSTITUTO PARA LA DIVERSIFICACION Y AHORRO DE LA ENERGIA, Spain
ENERGISTYRELSEN, Denmark
STATENS ENERGIMYNDIGHET, Sweden
CENTRE FOR RENEWABLE ENERGY SOURCES AND SAVING FONDATION, Greece
Federale Overheidsdienst Economie, KMO, Middenstand en Energie, Belgium
THE SUSTAINABLE ENERGY AUTHORITY OF IRELAND, Ireland
ENVIROS SRO, Czechia
SLOVENSKA INOVACNA A ENERGETICKA AGENTURA, Slovakia
FIZIKALAS ENERGETIKAS INSTITUTS, Latvia
TECHNOLOGIKO PANEPISTIMIO KYPROU, Cyprus
INSTITUT JOZEF STEFAN, Slovenia
SUSTAINABLE ENERGY DEVELOPMENT AGENCY, Bulgaria
AUTORITATEA NATIONALA DE REGLEMENTARE IN DOMENIUL ENERGIEI, Romania
ENERGETSKI INSTITUT HRVOJE POZAR, Croatia
LIETUVOS ENERGETIKOS INSTITUTAS, Lithuania
MY ENERGY GIE, Luxembourg
ADENE – AGENCIA PARA A ENERGIA, Portugal
TALLINNA TEHNIKAULIKOOL, Estonia
MAGYAR ENERGETIKAI ES KOZMU-SZABALYOZASI HIVATAL, Hungary
ELEKTROTEHNICKI INSTITUT NIKOLA TESLA AKCIONARSKO DRUSTVO BEOGRAD SAVSKI VENEC, Serbia
ZURCHER HOCHSCHULE FUR ANGEWANDTE WISSENSCHAFTEN, Switzerland
UNIVERSITE DE GENEVE, Switzerland
MINISTERIE VAN ECONOMISCHE ZAKEN EN KLIMAAT, Netherlands
MOTIVA SERVICES OY, Finland
INSTITUTT FOR ENERGITEKNIKK, Norway
ENERGY AND WATER AGENCY, Malta
BORG & CO AB, Sweden