2018 December 12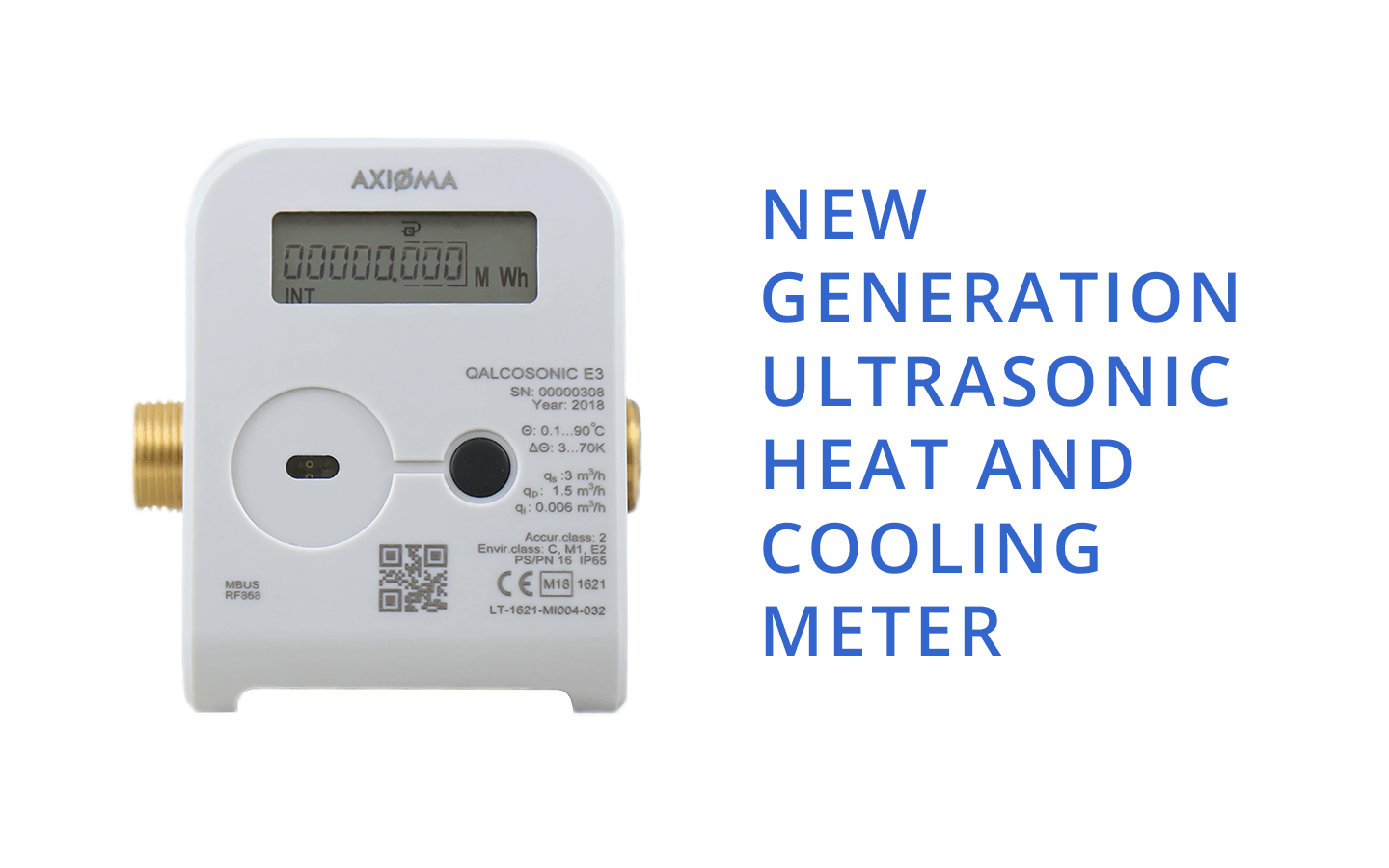 Axioma Metering UAB, in cooperation with scientists from the Lithuanian Energy Institute, has developed a new generation of smart ultrasonic heat and cooling energy meters, the production of which begins in 2019 at the newly built factory Smart Accounting Device Factory in Kaunas Free Economic Zone.
Using the EU structural and investment funds action program of 2014-2020 priority 1 Promotion of scientific research, experimental development and innovations measure No J05-LVPA-K Intellect. Joint science and business projects, in 2017 company Axioma Metering UAB launched with a project Smart energy system for consumption efficiency assessment, accounting and monitoring, where LEI Laboratory of Heat Equipment Research and Testing took part as a partner.
Researchers of the Laboratory performed initial research of fluid dynamic in the measuring chambers of prototypes for new metering device development. Conducted research by LEI enabled to improve the design and identify the weak points of the developed products, to meet the requirements of EU harmonised standards for technical and metrological characteristics, at the same time to assess them against the requirements of Directive 2014/32/EU. The results obtained by experimental and numerical simulation methods were used in constructing prototypes of real meters, the errors and impacts of influencing factors of which were tested and determinated in LEI certified standard hydrodynamic facilities. This successful collaboration shows LEI capabilities to be a reliable partner in designing, developing and testing of flow meters. The participation of the Institute as a partner is also planned in upcoming three projects of measurement in the Intellect. Joint science and business projects call.
LEI Laboratory of Heat Equipment Research and Testing is accredited against the requirements of LST EN ISO/IEC 17025 and is notified for conformity assessment of water and heat meters.