Project programme
Period
01.01.2009 - 28.12.2013
Project status
Completed
Project table
Project website
Database link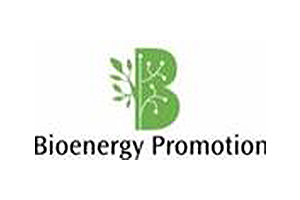 Bioenergy Promotion 1 (2009-2012)
Key outcomes and lessons from the Main stage project Bioenergy Promotion (2009-2012). During the period 2009-2011 the consortium behind the Bioenergy Promotion project implemented many activities to promote sustainable bioenergy production and use in the Baltic Sea Region (BSR). The partners developed shared principles and criteria for sustainable bioenergy production in the BSR. In addition, they supported policy development at different levels of government, analysed sustainable biomass potentials, developed pilot projects and strategic concepts for the 17 demo regions, and prepared good practice projects, policies and business models relevant for the Baltic Sea Region and beyond.
Bioenergy production and use may provide multiple environmental and socio-economic opportunities and benefits. These include:
significant reductions of greenhouse gas (GHG) emissions compared to the use of fossil fuels,
improvements in energy security and foreign trade balances,
business and job opportunities along the entire supply chain,
opportunities for economic and social development particularly in rural areas,
mitigation of waste disposal problems and better use of natural and other resources,
synergies with other goals, such as water protection, the maintenance of biodiversity, business development, or tourism development.
More information on part 1 of the project: https://keep.eu/projects/15622/The-Baltic-Sea-Region-Bioen-EN/
Bioenergy Promotion 2 (2012-2014)
The aim of the project Bioenergy Promotion 2 (2012-2014), co-financed by the EU Baltic Sea Region Programme, is to promote and increase the sustainable production and use of bioenergy in the Baltic Sea Region. Bioenergy Promotion 2 is a follow-up to the Main stage project Bioenergy Promotion. The Main stage project started in 2009 and concluded in 2012. The initial project consortium consisted of 33 partners, who were involved in the project activities.
More information on part 2 of the project: https://keep.eu/projects/15649/From-strategies-to-activiti-EN/