Project programme
Period
2020.09.07 - 2020.10.06
Project status
Completed
Project table
Database link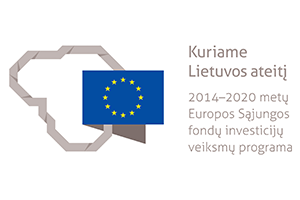 Lietuvos energetikos institutas įgyvendina projektą "Dalyvavimas 29-ojoje tarptautinėje mokslinėje konferencijoje "Nuclear Energy for New Europe NENE 2020" Nr. 09.3.3-LMT-K-712-20-0034, finansuojamą iš Europos socialinio fondo pagal 9 prioriteto "Visuomenės švietimas ir žmogiškųjų išteklių potencialo didinimas" priemonės Nr. 09.3.3-LMT-K-712 "Mokslininkų, kitų tyrėjų, studentų mokslinės kompetencijos ugdymas per praktinę mokslinę veiklą" veiklos "Mokslininkų, tyrėjų gebėjimų plėtra ir bendradarbiavimo vystymas vykdant mokslinių idėjų mainus, mokslinės išvykas iš Lietuvos ir į Lietuvą".
Projekto tikslas:
Kelti Lietuvos tyrėjų kompetenciją dalyvaujant 29-ojoje aukšto lygio tarptautinėje konferencijoje "Nuclear Energy for New Europe NENE 2020" ir pristatyti vykdomų mokslinių tyrimų rezultatus, susijusius su inžinerinių barjerų elgsenos skaitiniu vertinimu šalinant radioaktyviąsias atliekas.
Renginyje pristatytas pranešimas "Modelling of Coupled Hydraulic-Mechanical Behavior Of MX-80 Bentonite Under Hydration With Groundwater".
Konferencijos organizatoriai yra Slovėnijos Branduolinės energetikos asociacija kartu su Jozefo Stefano mokslinių tyrimų institutu (Slovėnija), Europos Branduolinės Energetikos draugija ir JAV Energetikos departamentu. Numatoma, kad dalyvavimas konferencijoje turės teigiamos įtakos tiek atliekamiems tyrimams, tiek mokslinės ir praktinės kompetencijos ugdymui bei kontaktų užmezgimui ateities bendradarbiavimui.

Projekto dalyvis: Dr. Darius Justinavičius
Projekto trukmė: 2020.09.07 – 2020.10.06.