Project programme
Period
01.01.2014 - 31.12.2022
Project status
Completed
Project table
Project website
Database link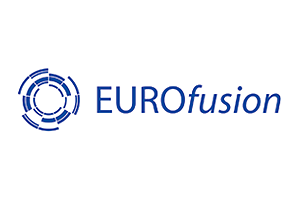 EUROfusion, the 'European Consortium for the Development of Fusion Energy', manages and funds European fusion research activities on behalf of Euratom.
Thirty members*, representing 26 European Union member states plus Switzerland and Ukraine, signed the agreement of the EUROfusion consortium. In addition about 100 Third Parties** contribute to the research activities through the Consortium members. EUROfusion collaborates with Fusion for Energy (Spain) and intensively supports the ITER International Organization (France).
EUROfusion funds fusion research activities in accordance with the Roadmap to the realisation of fusion energy. The Roadmap outlines the most efficient way to realise fusion electricity by 2050. It is the result of an analysis of the European Fusion Programme undertaken in 2012 by the Research laboratories within EUROfusion's predecessor agreement, the European Fusion Development Agreement, EFDA.
Background
In the 1970s, Europe's leading fusion laboratories joined forces to build and operate the Joint European Torus, JET. Since then a growing number of labs have been continuously developing their collaboration to coordinate research activities beyond JET. To this end the parties formed the European Fusion Development Agreement, EFDA in 1999. Since 2014 the EUROfusion consortium takes this collaboration another step further.
Lithuanian energy institute participates in the following actions of EUROfusion:
Work package WPJET1 – JET campaigns.
Work package WPJET3 – Technological Exploitation of DT Operation for the ITER preparation.
Work package WPENS – Early Neutron Source.
Work package WPPMI – Plant Level System Engineering, Design Integration and Physics Integration.
Work package WPSAE – Safety and Environment. LEI participates in the following tasks of this Work Package:
Identify required safety analysis code developments, and propose development tasks.
Prepare safety analysis code QA program.
Evaluation of uncertainties in safety analysis code results.
FFMEA of systems not yet studied (VV, divertor, etc.), and selection of representative accident scenarios to be analysed.
Activation analysis and evaluation of inventories, decay heat, for important components.
Quantification of source terms for accident scenarios, identifying impact of DEMO design choices, including issues of dust inventory and mobilization.
Deterministic analysis of selected accident sequences and evaluation of consequences.
Work package WPEDU – Education. Studies of PhD students.
Total cost: 856 961 937,57 EUR (LEI dalis: 532 589,75 EUR)
Coordinator: MAX-PLANCK-GESELLSCHAFT ZUR FORDERUNG DER WISSENSCHAFTEN EV, Germany
Participants: 
OESTERREICHISCHE AKADEMIE DER WISSENSCHAFTEN, Austria
ECOLE ROYALE MILITAIRE – KONINKLIJKE MILITAIRE SCHOOL, Belgium
INSTITUTE OF NUCLEAR RESEARCH AND NUCLEAR ENERGY – BULGARIAN ACADEMY OF SCIENCES, Bulgaria
RUDER BOSKOVIC INSTITUTE, Croatia
UNIVERSITY OF CYPRUS, Cyprus
ÚSTAV FYZIKY PLAZMATU AV ČR, V. V. I., Czech Republic
DANMARKS TEKNISKE UNIVERSITET, Denmark
TARTU ULIKOOL, Estonia
TEKNOLOGIAN TUTKIMUSKESKUS VTT, Finland
TEKNOLOGIAN TUTKIMUSKESKUS VTT OY, Finland
COMMISSARIAT A L ENERGIE ATOMIQUE ET AUX ENERGIES ALTERNATIVES, France
FORSCHUNGSZENTRUM JULICH GMBH, Germany
KARLSRUHER INSTITUT FUER TECHNOLOGIE, Germany
NATIONAL CENTER FOR SCIENTIFIC RESEARCH "DEMOKRITOS", Greece
MAGYAR TUDOMANYOS AKADEMIA WIGNER FIZIKAI KUTATOKOZPONT, Hungary
DUBLIN CITY UNIVERSITY, Ireland
AGENZIA NAZIONALE PER LE NUOVE TECNOLOGIE, L'ENERGIA E LO SVILUPPO ECONOMICO SOSTENIBILE, Italy
LATVIJAS UNIVERSITATES CIETVIELU FIZIKAS INSTITUTS, Latvia
LIETUVOS ENERGETIKOS INSTITUTAS, Lithuania
STICHTING NEDERLANDSE WETENSCHAPPELIJK ONDERZOEK INSTITUTEN, Netherlands
INSTYTUT FIZYKI PLAZMY I LASEROWEJMIKROSYNTEZY IM. SYLWESTRA KALISKIEGO, Poland
INSTITUTO SUPERIOR TECNICO, Portugal
INSTITUTUL DE FIZICA ATOMICA, Romania
UNIVERZITA KOMENSKEHO V BRATISLAVE, Slovakia
INSTITUT JOZEF STEFAN, Slovenia
CENTRO DE INVESTIGACIONES ENERGETICAS, MEDIOAMBIENTALES Y TECNOLOGICAS-CIEMAT, Spain
VETENSKAPSRADET – SWEDISH RESEARCH COUNCIL, Sweden
ECOLE POLYTECHNIQUE FEDERALE DE LAUSANNE, Switzerland
UNITED KINGDOM ATOMIC ENERGY AUTHORITY, United Kingdom
NATIONAL SCIENCE CENTER KHARKOV INSTITUTE OF PHYSICS AND TECHNOLOGY, Ukraine
---
*Austria, Belgium, Bulgaria, Croatia, Cyprus, Czech Republic, Denmark, Estonia, Finland, France, Germany, Greece, Hungary, Ireland, Italy, Latvia, Lithuania, Poland, Portugal, Romania, Slovakia, Slovenia, Spain, Sweden, Switzerland, The Netherlands, Ukraine and United Kingdom.
**The majority of Third Parties are Universities followed by laboratories and industry.