Position:
Senior research associate
Phone number:
+37037401954
Publications
Scientific article
2022
2021
2018
2017
2016
2015
2014
Conference paper
2022
Salupere S., Nováková I., Kaliatka A. [LEI], Vaišnoras M. [LEI], Krasnikovs A., Gulik V., Mõtlep R..
ICONDE – innovation in concrete design for hazardous waste management applications In:
10th International Symposium on Naturally Occuring Radioactive Material (NORM).
Utrecht: 2022, Session 19: ENA - NORM Residue and Waste Management, p. 1-16..
2021
Kaliatka A. [LEI], Vaišnoras M. [LEI], Valinčius M. [LEI], Kaliatka T. [LEI].
RELAP5 application for water hammer analysis in different thermal-hydraulic systems In:
Proceedings 15th International Conference on Heat Transfer, Fluid Mechanics and Thermodynamics (ATE-HEFAT2021), Virtual conference, 26-28 July 2021..
Amsterdam: American Society of Thermal and Fluids Engineers, 2021, p. 1921-1926. ISBN 978-1-77592-216-2 .
Popular science article
2020
Babilas E. [LEI], Pabarčius R. [LEI], Vaišnoras M. [LEI], Ušpuras E. [LEI], Rimkevičius S. [LEI], Šeporaitis M. [LEI], Tonkūnas A. [LEI].
LEI activities in the EU projects directed to support the Regulatory Body of Iraq In:
Energetika.
Vilnius: Lietuvos mokslų akademija, 2020, T. 66, Nr. 1, p. i-ii. EBSCO (Academic Search Complete), INSPEC, Index Copernicus, SCOPUS, VINITI, Ulrich's Web . ISSN 0235-7208, eISSN 1822-8836.
International projects
Horizon Europe
Horizon 2020
Seventh Framework Programme (FP7)
Sixth Framework Programme (FP6)
Baltic Research Programme
Other international projects
Projects in Lithuania
EU Structural Funds
1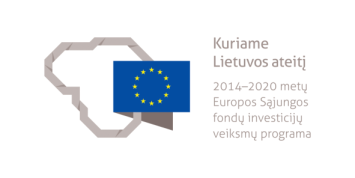 Completed
07.02.2018 - 31.07.2021
On 7 February 2018, the Lithuanian Energy Institute (LEI) and the public institution Central Project Management Agency (CPVA) signed a contract for the implementation of the projeMore