Project programme
Period
01.09.2017 - 29.02.2020
Project status
Completed
Project table
Database link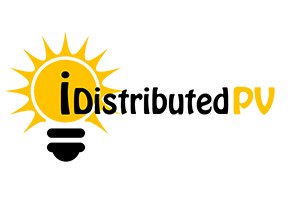 The aim of the project "Solar PV on the Distribution Grid: Smart Integrated Solutions of Distributed Generation based on Solar PV, Energy Storage Devices and Active Demand Management" (iDistributedPV) is development of affordable integrated solutions to enhance the penetration of distributed solar PV (buildings) based on the effective integration of solar PV equipment, energy storage, monitoring and controlling strategies and procedures, active demand management, smart technologies and the integration of procedures in the power distribution system according to market criteria.
The project will develop the concept of "prosumer": a player that consumes and produces electricity in his facilities (solar PV).
iDistributedPV will be the EU common place for enhancing the distributed solar PV: promoters, equipment manufacturers, DSOs, energy policy experts and R&D players will work together to develop affordable solutions, and produce business and management models for these solutions.
The most promising solutions will be validated according to technical and economic criteria (for every solution a cost-benefit analysis will be elaborated) in five different European real distribution grids (Greece, Lithuania, Spain, Poland and Germany) considering different climatic, regulatory and technical frameworks.
The validation process will be a relevant argument to convince the power stakeholders (DSOs, equipment manufacturers, energy authorities, policy makers, etc.) about the suitability of the most effective distributed solar PV solutions such as smart electricity supply.
iDistributedPV will provide technical and regulatory recommendations, mainly focused on enhancing an effective and active renewable energy contribution and effective demand management to the security and reliability of the electricity networks: evolution from a power system with a centralized electricity generation to a new one that also includes production/demand units (prosumers) based on renewable energy and smart technologies.
Collaborating in developing innovative integrated solutions to enhance distributed solar PV for households/larger buildings.
Providing technical and economic support to develop the IDistributedPV evaluation framework for distributed solar PV integrated solutions and KPIs.
Providing outstanding knowledge about the technical characteristics of solar PV and energy storage technologies and their future evolution.
Providing technical support to propose effective integrated solutions for enhancing the distributed solar PV penetration.
Elaborating the case study of Kaunas: providing the grid model (real grid and real energy flows), and the information about the solar PV production patterns and the demand profile.
Participating in the technical and economic assessments of the distributed solar PV and energy storage devices solutions and producing recommendations.
Collaborating in elaborating business, management and legal regulation models for the development of distributed solar PV and energy storage devices.
Collaborating in project dissemination activities.
Organizing the roundtable that will be held in Kaunas focused on analysing technical and regulatory approaches for integration of distributed solar PV, and discussing about business and management models.
Collaborating in the project communication activities.
Total cost:  2 706 940 EUR (LEI part: 183 937,50 EUR)
Coordinator: ASOCIACION DE EMPRESAS DE ENERGIAS RENOVABLES – APPA, Spain
Participants:
INSTYTUT ENERGETYKI, Poland
ENEA OPERATOR SP ZOO, Poland
EXIDE TECHNOLOGIES GMBH, Germany
KOSTAL SOLAR ELECTRIC IBERICA S.L., Spain
FRAUNHOFER GESELLSCHAFT ZUR FOERDERUNG DER ANGEWANDTEN FORSCHUNG E.V., Germany
DELOITTE ADVISORY SL, Spain
INSTITUTE OF COMMUNICATION AND COMPUTER SYSTEMS, Greece
DIACHEIRISTIS ELLINIKOU DIKTYOU DIANOMIS ELEKTRIKIS ENERGEIAS AE, Greece
LIETUVOS ENERGETIKOS INSTITUTAS, Lithuania
UAB RENERGA, Lithuania
NOVARECKON SRL, Italy