Position:
Senior Research Associate
Phone number:
+37037401832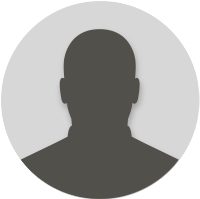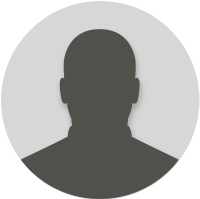 Publications
Scientific article
2023
2022
2020
2019
2016
2015
2010
2008
Conference paper
2022
Vonžudaitė O. [LEI], Urbonas R. [LEI], Bakas R. [LEI], Martišauskas L. [LEI], Urbonienė S..
Energy consumption analysis in buildings In:
CYSENI 2022: 18th international conference of young scientists on energy and natural sciences issues, 24-27 May 2022, Kaunas, Lithuania.
Kaunas: Lithuanian Energy Institute, 2022, p. 165-168. ISSN 2783-6339.
2021
Tamošiūnas A. [LEI], Skvorčinskienė R. [LEI], Striūgas N. [LEI], Urbonas R. [LEI], Mergner R., Ball I., Janssen R., Rutz D., Pažėraitė A. [LEI], Genys D., Fendt S., Bastek S., Seemann M..
Twinning For Promoting Excellence, Ability and Knowledge to Develop Advanced Waste Gasification Solutions In:
European Biomass Conference and Exhibition Proceedings.
Florence: EUBIA-European Biomass Industry Association, 2021, p. 1396-1399. Scopus. ISSN 2282-5819, eISSN 978-88-89407-21-9.
2015
Augutis J. [LEI], Jokšas B. [LEI], Ušpuras E. [LEI], Urbonas R. [LEI].
The aggregate energy sector criticality risk assessment In:
Proceedings of the 48th ESReDA Seminar Critical Infrastructures Preparedness: Status of Data for Resilience Modelling, Simulation and Analysis.
Wroclaw, Poland: 2015, p. 1-12..
Popular science article
2020
Augutis J. [LEI], Babilas E. [LEI], Dundulis G. [LEI], Kaliatka A. [LEI], Kaliatka T. [LEI], Krikštolaitis R. [LEI], Martišauskas L. [LEI], Rimkevičius S. [LEI], Pabarčius R. [LEI], Povilaitis M. [LEI], Stankūnas G. [LEI], Urbonas R. [LEI], Urbonavičius E. [LEI].
Scientific inheritance of Eugenijus Ušpuras In:
Kerntechnik.
Munchen: Carl Hanser Verlag, 2020, Vol. 85, Iss. 2, p. 72-81. ISSN 0932-3902.
2019
Mutule A., Antoskova I., Lazdinis R., Urbonas R. [LEI].
Facilitating research and innovation for energy transition In:
Energetika (Kronika).
2019, Vol. 65, No. 4, p. 1-7. ISSN 0235-7208.
International projects
Horizon Europe
Digital Europe
Horizon 2020
Seventh Framework Programme (FP7)
Sixth Framework Programme (FP6)
Baltic Research Programme
Intelligent Energy Europe
Other international projects