Project programme
Period
01.10.2013 - 30.09.2015
Project status
Completed
Project table
Project website
Database link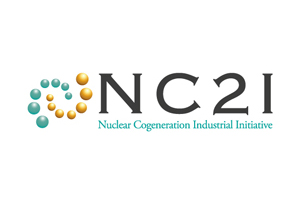 The strategic objective of NC2I-R is to structure the European public and private R&D capabilities for delivering a nuclear cogeneration demonstrator fully meeting the market needs, in support of the Nuclear Cogeneration European Industrial Initiative.Following the reference EUROPAIRS project and in close collaboration with the ongoing ARCHER project, national projects (e.g. Polish HTRPL, German SYNKOPE), non-EU HTR programs (US, China, South Korea, South Africa) and Generation IV International Forum, NC2I-R will bring a decisive contribution to prepare for a successful, low-risk and rapid European nuclear cogeneration demonstration for Europe's industry.
To this end, NC2I-R will:
1. Structure the European public and private R&D capacities towards nuclear cogeneration demonstration and identify clearly the status of Europe's public and private R&D infrastructures and competences.
2. Define the safety requirements to prepare for the future licensing process for a cogeneration demonstrator and limit the associated risk.
3. Define clear and consensual specifications for the demonstrator, ensuring its economic viability, its market fit, its future replicability and its safety, in particular of the coupling scheme, and limiting all construction project risks.
4. Managing the knowledge from past projects on HTR and nuclear cogeneration with a comprehensive experience feedback in order to identify potential points of attention and success factors.
5. Prepare on a joint roadmap paving the way for today's European R&D capacities towards the commissioning of the specified demonstrator and identify potential gaps.
6. Prepare for and organise the cooperation with non-European similar programmes to possibly share the demonstrator risk in line with the European interest and to secure EU's leadership position in the global competition for HTR.
7. Prepare a smooth and inclusive governance for the future NC2I, engaging all stakeholders including civil society into a wide.
Total cost of the Project: 2 491 108 EUR (LEI part: 32 520.00 EUR)
Coordinator: NARODOWE CENTRUM BADAN JADROWYCH, Poland
Partners:
JRC -JOINT RESEARCH CENTRE- EUROPEAN COMMISSION, Belgium
NUCLEAR RESEARCH AND CONSULTANCY GROUP, Netherlands
TECHNISCHE UNIVERSITAET DRESDEN, Germany
AREVA NP GMBH, Germany
INSTITUT DE RADIOPROTECTION ET DE SURETE NUCLEAIRE, France
PREUSSENELEKTRA GMBH, Germany
FORTUM POWER AND HEAT OY, Finland
PROCHEM SA, Poland
LGI CONSULTING SARL, France
AKADEMIA GORNICZO-HUTNICZA IM. STANISLAWA STASZICA W KRAKOWIE, Poland
LIETUVOS ENERGETIKOS INSTITUTAS, Lithuania
NOORDWES-UNIVERSITEIT, South Africa
VUJE AS, Slovakia
BUDAPESTI MUSZAKI ES GAZDASAGTUDOMANYI EGYETEM, Hungary
TUV RHEINLAND INDUSTRIE SERVICE GMBH, Germany
AMEC FOSTER WHEELER NUCLEAR UK LIMITED, United Kingdom
AREVA NP SAS, France
POLITECHNIKA WARSZAWSKA, Poland
CENTRUM VYZKUMU REZ S.R.O., Czech Republic
FORSCHUNGSZENTRUM JULICH GMBH, Germany
UNIPER TECHNOLOGIES GMBH, Germany