Project programme
Period
01.07.2023 - 30.06.2026
Project status
Ongoing
Project table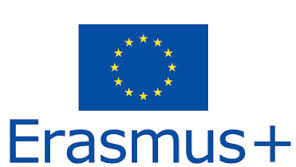 The SHERLOCK project aims to boost innovation at European level by designing and implementing an original and advanced educational framework based on microcredentials for upskilling the workforce and lifelong learning. It will integrate and combine a multidisciplinary green and digital skills portfolio towards the cooperation and knowledge exchange flow across different stakeholders, bolstering job creations and supporting the ambitious target of mass energy building retrofitting. Fostering retrofitting in the building sector, which accounts for 40% of the EU primary energy consumption and 35% of the carbon emissions, is paramount to achieve the EU decarbonisation targets by 2050. This requires a skilled workforce able to navigate through the multidisciplinary dimensions of building energy retrofitting, encompassing both technical, financial, and societal aspects. SHERLOCK aims to tackle this challenge by creating a MOOC-based MicroMaster programme and a VET oriented short training course based on microcredentials and case study education, targeting students and professionals from both the building energy retrofitting and financial sectors. The project will help overcome the skills mismatch between financial operators and project developers. The programme will be codesigned with VET providers and stakeholders through the setup and deployment of the SHERLOCK Knowledge Centres, which will act as a reference point for exchanging ideas and as a lasting alliance between universities, businesses, VET providers and public institutions. SHERLOCK will define the learning objectives, design the programme content & materials, implement and monitor the acquisition of the green and digital skills required in the building energy renovation sector. Finally, it will develop guidelines for educators in higher education institutions and VET providers on how to co-design and implement innovative MicroMaster programmes to support lifelong learning and upskilling of the labour market.
Keywords: Education-enterprises partnerships, Curriculum design and development, Higher education, green skills, emerging professional needs, Climate change, energy efficiency, green financing, MOOCs
Acronym: SHERLOCK
Project ID: 101105629
Call: ERASMUS-EDU-2022-PI-ALL-INNO
Overall budget: 1 434 110.00 EUR (LEI part: 54 262.00 EUR)
Coordinator: UNIVERSITA DEGLI STUDI DI GENOVA (UNIGE), Italy
Partners:
UNIVERSITA DEGLI STUDI DELLA CAMPANIA LUIGI VANVITELLI (UNICAMPANIA), Italy
SLOVENSKA TECHNICKA UNIVERZITA V BRATISLAVE (STUBA), Slovakia
NATIONAL UNIVERSITY OF IRELAND MAYNOOTH (NUIM), Ireland
UNIVERSITA DEGLI STUDI DI SASSARI (UNISS), Italy
VYTAUTO DIDZIOJO UNIVERSITETAS (VMU), Lithuania
LIETUVOS ENERGETIKOS INSTITUTAS (LEI), Lithuania
Laboratorio Nacional de Energia e Geologia I.P. (LNEG), Portugal
KOUNDOURAKI CHRYSI – RODOPOULOU KALLIOPI EVANTHIA O.E. (EELI), Greece
INTERNATIONAL CONSULTING AND MOBILITY AGENCY SOCIEDAD DERESPONSABILIDAD LIMITADA (INCOMA), Spain
CREARA CONSULTORES SL (CREARA), Spain
EPTA PRIME S.R.L (EPTA), Italy
THREE O'CLOCK (3OC), France
POLYTECHNEIO KRITIS (TUC), Greece
LIETUVOS ŠILUMOS TIEKEJŲ ASOCIACIJA (LSTA), Lithuania
ASSOCIACAO CECOLAB – COLLABORATIVE LABORATORY TOWARS CIRCULAR ECONOMY (CECOLAB), Portugal
UNIVERSITA DEGLI STUDI DI NAPOLI PARTHENOPE (UNIPARTH), Italy

Project is funded by the European Union, The European Education and Culture Executive Agency's (EACEA) programme Erasmus+, grant agreement No. 101105629.