2020 November 25
During 16-20th of November, project experts (Vytautas Akstinas, Darius Jakimavičius, Diana Meilutytė-Lukauskienė, and Serhii Nazarenko) participated in the field survey. The water level loggers were installed in different segments of the Varduva and Kvistė rivers.
Additionally, the barologgers were used in order to compensate the fluctuations of atmospheric pressure in the water level measurements. The multi-annual characteristics of the Varduva River runoff were observed only in the period 1956-1973, therefore these works are necessary for the determination of current runoff characteristics of this river since the Varduva River is strongly affected by the cascades of five hydropower plants. Accordingly, it is important to evaluate how the runoff characteristics had changed under the influence of mentioned hydropower plants.
More about the project: https://lei.lt/en/transwat
Project is financed by: Interreg V-A Latvian–Lithuanian cross-border cooperation Programme 2014–2020. http://www.latlit.eu/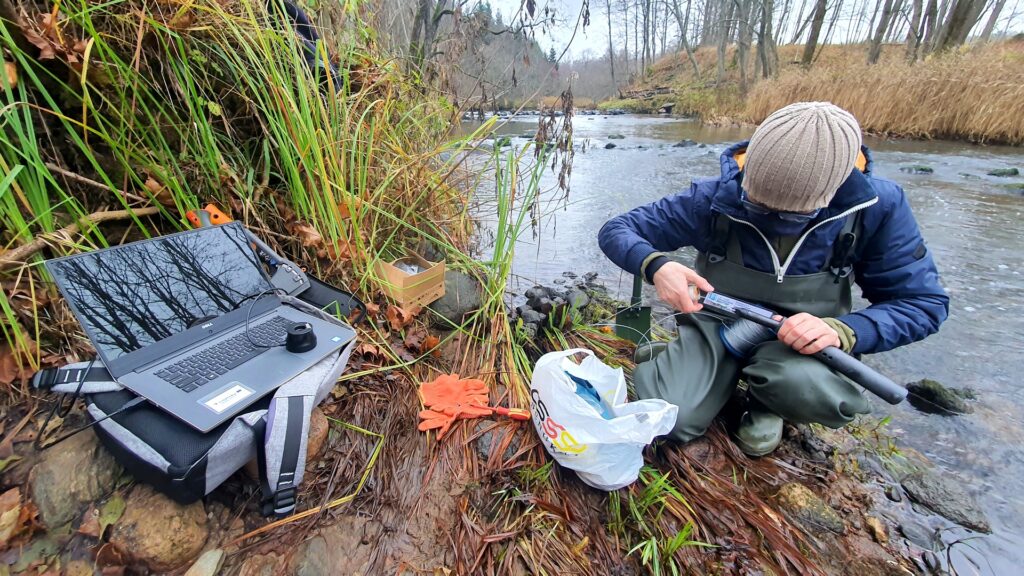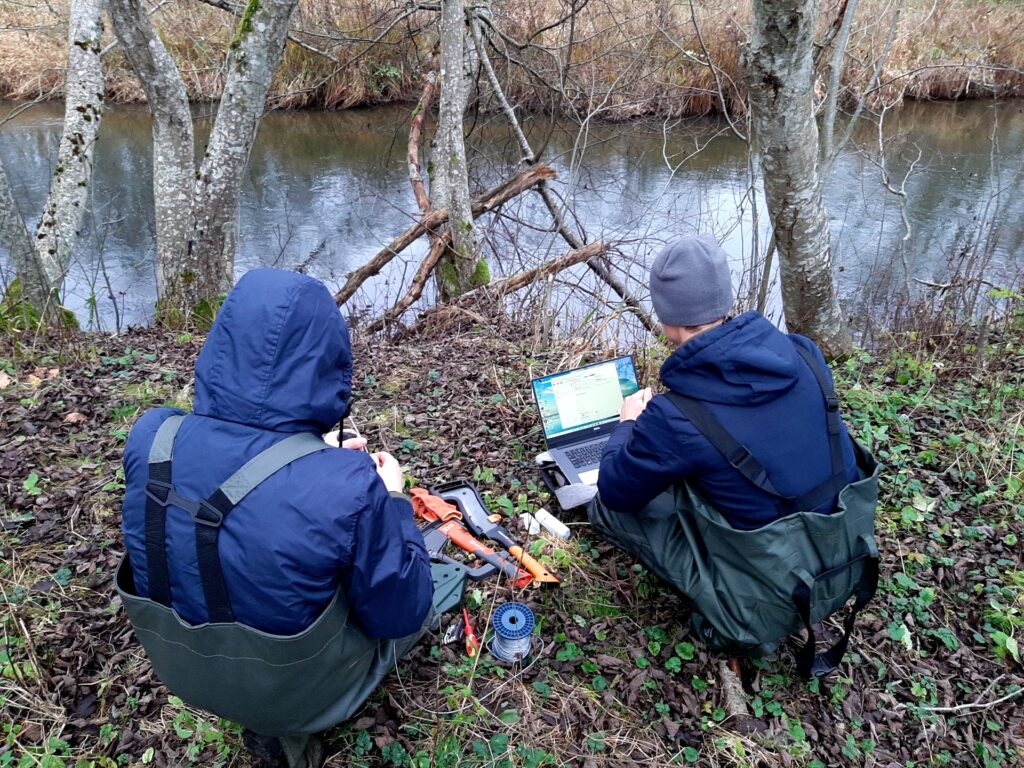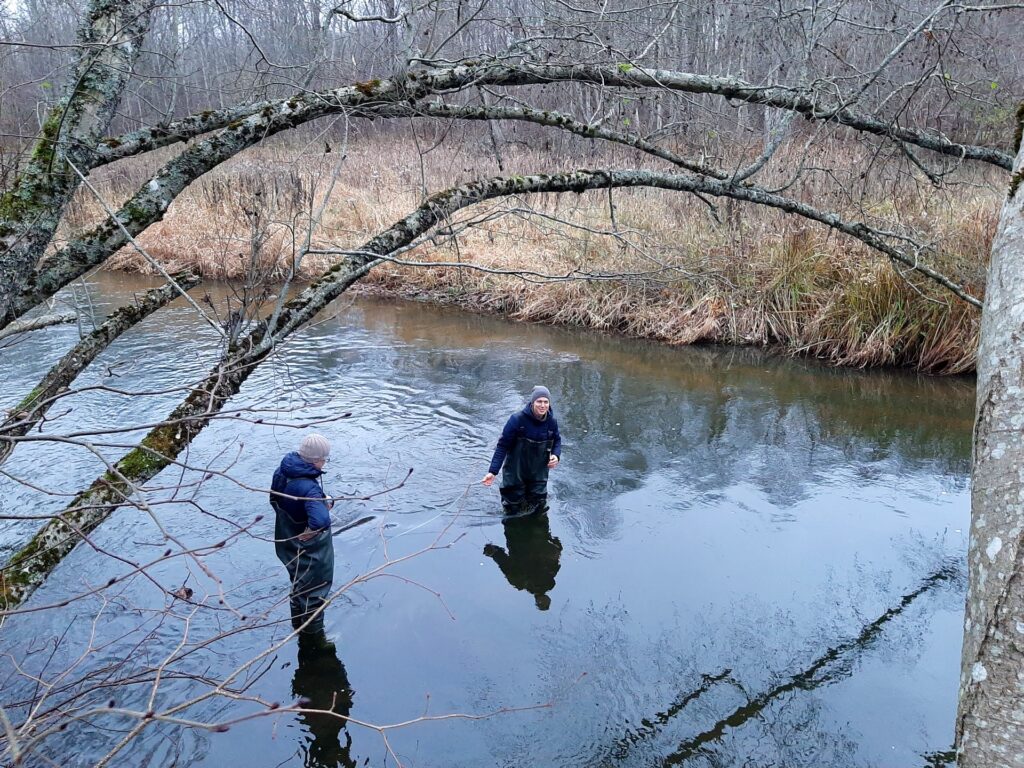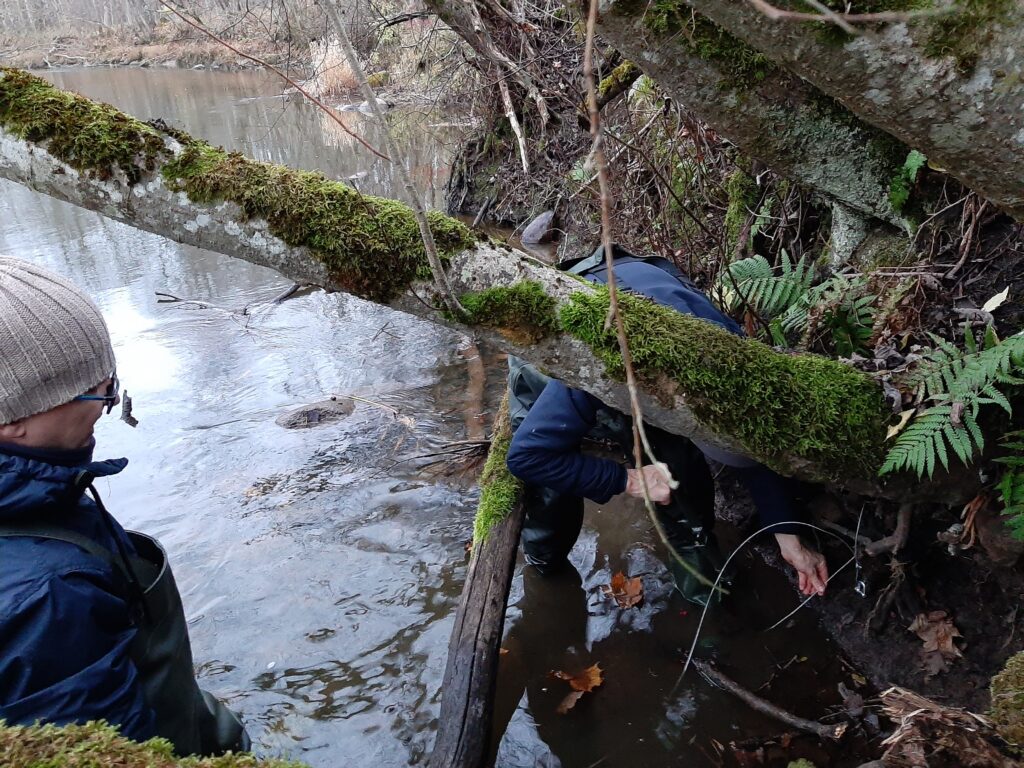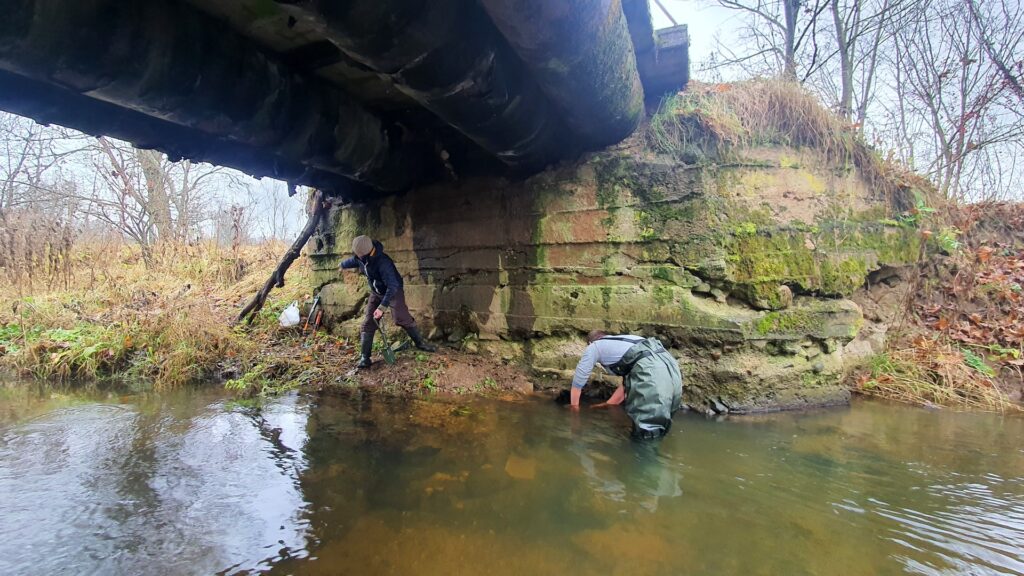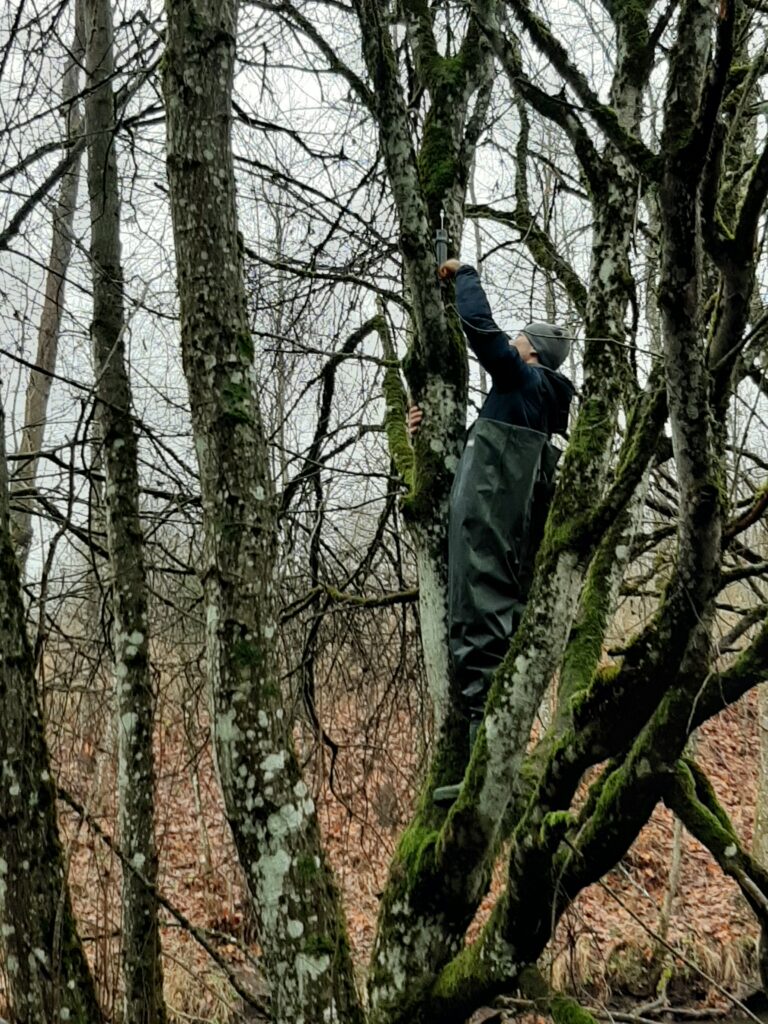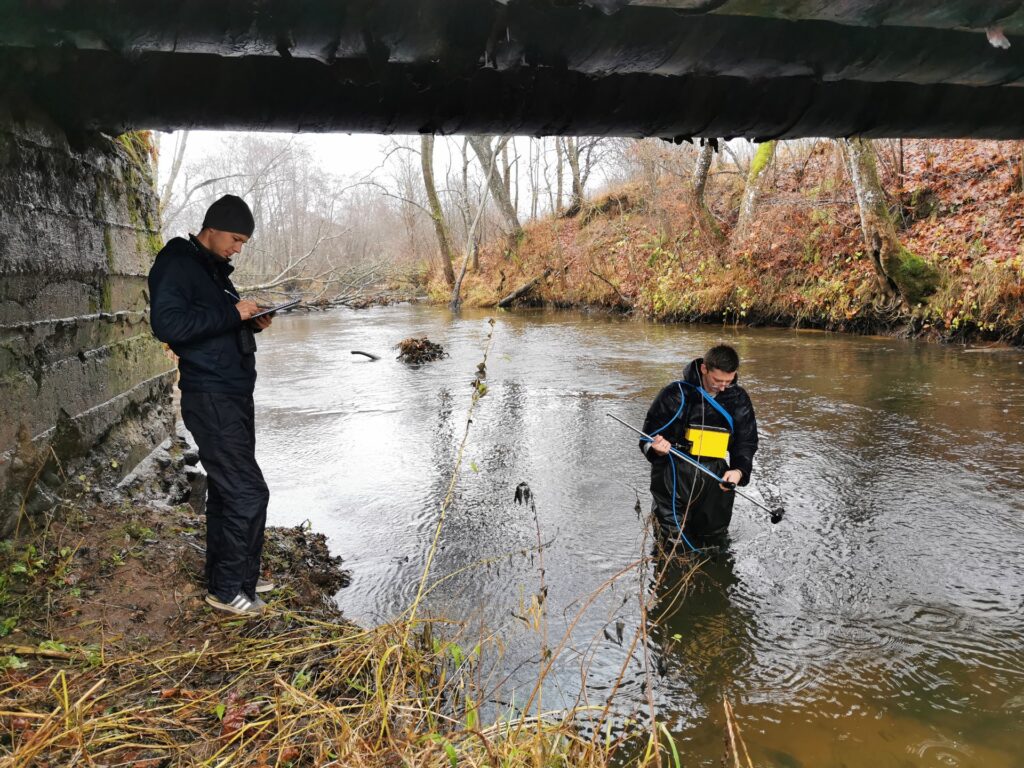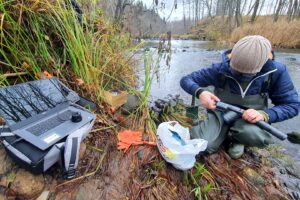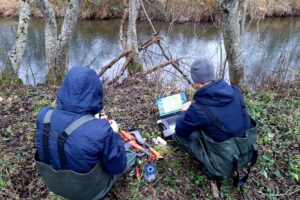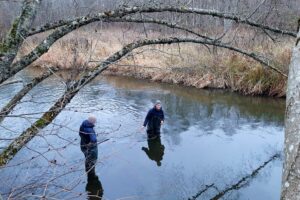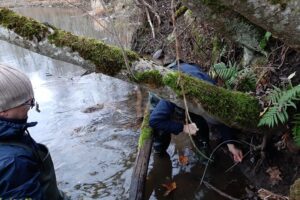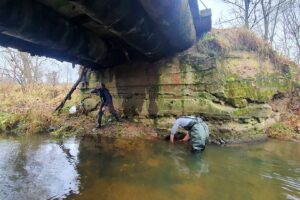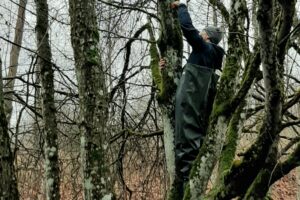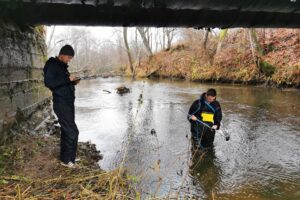 __
The contents of this publication are the sole responsibility of Lithuanian Energy Institute and can under no circumstances be regarded as reflecting the position of the European Union.