Project programme
Period
01.04.2009 - 01.04.2013
Project status
Completed
Project table
Project website
Database link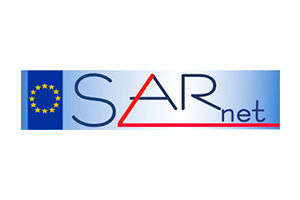 Most of the actors involved in severe accident research in Europe, plus Canada, Korea and the United States (41 partners), will network in SARNET2 (Severe Accident Research NETwork of Excellence – Phase 2) their capacities of research in order to resolve important pending issues on postulated severe accidents of existing and future Nuclear Power Plants (NPPs). The project has been defined in order to optimise the use of the available means and to constitute a sustainable consortium in which common research programmes and a common computer tool to predict NPP behaviour during a postulated severe accident (ASTEC integral code) are developed. With this aim, the SARNET2 partners contribute to a Joint Programme of Activities, which consists of: – Maintaining and improving an advanced communication tool (developed during SARNET Phase 1) for accessing all project information, fostering exchange of information, and managing documents; – Harmonizing and re-orienting the research programmes, and defining new ones; – Performing experimental programmes on high priority issues, defined during SARNET Phase 1; – Analyzing experimental results in order to elaborate a common understanding of relevant phenomena; – Developing the ASTEC code (including its applicability to all types of European NPPs), which capitalizes in terms of physical models the knowledge produced within SARNET2; – Developing Scientific Databases, in which all the results of research programmes are stored in a common format (DATANET); – Developing education courses on severe accidents for students and researchers, and training courses for specialists; – Promoting personnel mobility amongst various European organizations; – Organizing yearly a large international conference on Severe Accident research (ERMSAR). After the first phase (2004-2008), and the four-year proposed second phase, co-funded by the EC, the network will evolve toward self-sustainability: a legal entity will be created.
Specialits of Laboratory of Nuclear Inatalations in SARNET-2 project conducted research in three working groups:
WP4 ASTEC – Adaptation and verification of ASTEC Integrated Program Package for Modeling of Severe Accidents in Nuclear Power Plants;
WP5 COOL – Research of core melting and debris cooling;
WP7 CONT – Analysis of Processes in the Containments of Nuclear Power Plants.
Total cost: 39 588 707,20 EUR (LEI part: 24 439 EUR)
Coordinator: INSTITUT DE RADIOPROTECTION ET DE SURETE NUCLEAIRE, France
Participants:
MAGYAR TUDOMANYOS AKADEMIA KFKI ATOMENERGIA KUTATOINTEZET, Hungary
AREVA NP GMBH, Germany
AREVA NP SAS, France
BUDAPESTI MUSZAKI ES GAZDASAGTUDOMANYI EGYETEM, Hungary
COMMISSARIAT A L ENERGIE ATOMIQUE ET AUX ENERGIES ALTERNATIVES, France
RICERCA SUL SISTEMA ENERGETICO – RSE SPA, Italy
CHALMERS TEKNISKA HOEGSKOLA AB, Sweden
CENTRO DE INVESTIGACIONES ENERGETICAS, MEDIOAMBIENTALES Y TECNOLOGICAS-CIEMAT, Spain
NATIONAL CENTER FOR SCIENTIFIC RESEARCH "DEMOKRITOS", Greece
ELECTRICITE DE FRANCE S.A., France
ENERGY INSTITUTE JSC, Bulgaria
AGENZIA NAZIONALE PER LE NUOVE TECNOLOGIE, L'ENERGIA E LO SVILUPPO ECONOMICO SOSTENIBILE, Italy
FORSCHUNGSZENTRUM JULICH GMBH, Germany
KARLSRUHER INSTITUT FUER TECHNOLOGIE, Germany
GESELLSCHAFT FUER ANLAGEN- UND REAKTORSICHERHEIT (GRS) MBH, Germany
REGIA AUTONOMA PENTRU ACTIVITATI NUCLEARE DROBETA TR. SEVERIN RA SUCURSALA CERCETARI NUCLEARE PITESTI, Romania
INSTITUTE OF NUCLEAR RESEARCH AND NUCLEAR ENERGY – BULGARIAN ACADEMY OF SCIENCES, Bulgaria
INZINIERSKA VYPOCTOVA SPOLOCNOST TRNAVA S.R.O., Slovakia
INSTITUT JOZEF STEFAN, Slovenia
KUNGLIGA TEKNISKA HOEGSKOLAN, Sweden
LIETUVOS ENERGETIKOS INSTITUTAS, Lithuania
NATIONAL NUCLEAR LABORATORY LIMITED, United Kingdom
NUCLEAR RESEARCH AND CONSULTANCY GROUP, Netherlands
PAUL SCHERRER INSTITUT, Switzerland
RUHR-UNIVERSITAET BOCHUM, Germany
TRACTEBEL ENGINEERING S.A., Belgium
THERMODATA, France
TECHNICAL UNIVERSITY OF SOFIA, Bulgaria
URAD JADROVEHO DOZORU SLOVENSKEJ REPUBLIKY, Slovakia
UJV REZ, a.s., Czech Republic
UNIVERSITY OF NEWCASTLE UPON TYNE, United Kingdom
UNIVERSITA DI PISA, Italy
UNIVERSITAET STUTTGART, Germany
NUBIKI NUCLEAR SAFETY RESEARCH INSTITUTE LTD., Hungary
TEKNOLOGIAN TUTKIMUSKESKUS VTT, Finland
VUJE AS, Slovakia
JRC -JOINT RESEARCH CENTRE- EUROPEAN COMMISSION, Belgium
ATOMIC ENERGY OF CANADA LIMITED, Canada
KOREA ATOMIC ENERGY RESEARCH INSTITUTE, South Korea
U.S. Nuclear Regulatory Commission, United States
KOREA INSTITUTE OF NUCLEAR SAFETY, South Korea
SUEZ-TRACTEBEL SA, Belgium
VEIKI INSTITUTE FOR ELECTRIC POWER RESEARCH,  Hungary
DEPARTMENT OF ATOMIC ENERGY, India