Fostering EU Clean Energy transition in Lithuania, SUPEERA/PANTERA workshop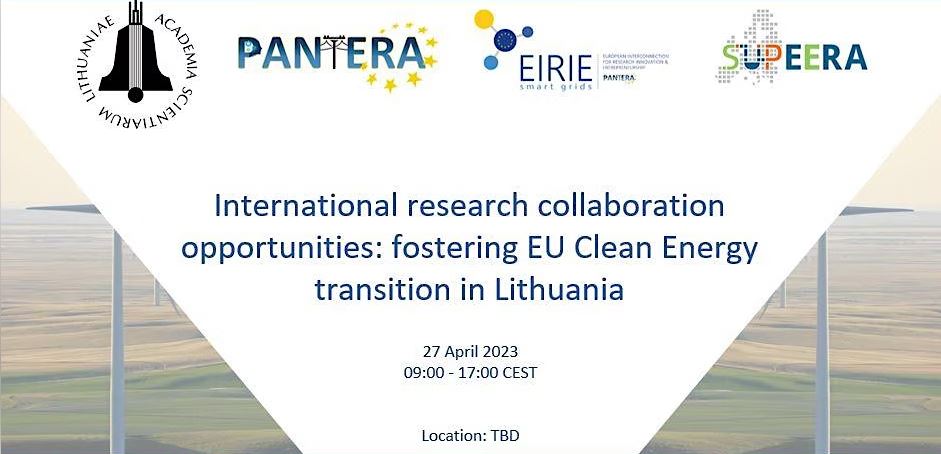 Fostering EU Clean Energy transition in Lithuania, SUPEERA/PANTERA workshop
Date: 27 April 2023
Time: 9:00 – 17:00
Location: Lithuanian Academy of Science, Gedimino pr. 3, 01103 Vilnius, Lithuania
Lithuania is actively working towards the success of the energy transition objectives and implementation of declared policies for achieving the low carbon economy. Yet, together with other less involved countries it shows low participation rates in research and innovation (R&I) activities and the realisation of the European Union's Strategic Energy Technology (SET) Plan Implementation Plans. As a consequence, and compared to more successful Member States it has received only a marginal contribution of EU R&I Horizon 2020's budget.
In this context, SUPEERA and PANTERA are joining forces with the objective to enhance collaboration in R&I activities in Lithuania, facilitate knowledge exchange and showcase best practices of how international networking and cooperation between national stakeholders and key international associations and organisations can be beneficial for establishing long-lasting interactions and fostering joint R&I activities.
Therefore, this workshop will offer a detailed overview of the European policies, strategies, EU funding programmes and collaboration opportunities at the disposal to the research community of Lithuania with the aim to bringing them closer to the R&I activities of Europe and get active with the SET Plan process. Meanwhile, the invited experts and stakeholders will share their experience in the project implementation.
Discussion Topics
The SUPEERA project: Mobilization of EU‐13 national public research resources in the Clean Energy Transition: challenges and opportunities (SET Plan and CET – benefits and engagement possibilities ; Investment and reform measures for Lithuania for CET ; SUPEERA findings: engagement of Lithuania in H2020 or R&I)
Panel discussion and Q&A
R&I opportunities for collaboration and funding: Horizon Europe, Clean Energy Transition Partnership, Widening Calls, EEA Grants
PANTERA and the EIRIE platform : The EIRIE platform in support of the R&I European ecosystem: Objectives and opportunities
EIRIE's functionalities and tools facilitating the work of stakeholders: Active participating & contributing on the EIRIE platform; The Lithuanian corner and its role in bringing together the stakeholders that matter most for Lithuania and its R&I community
Open discussion and Q&A
NB: The detailed agenda will be sent to all registrants in due time
Registrations are open at this link. In case of further questions or information needed, please do not hesitate to contact s.pantelis@eera-set.eu
2nd CERN Baltic Conference (CBC 2022)

The 2nd CERN Baltic Conference (CBC 2022) to be held in National Centre of Physical and Technological Sciences (FTMC) in Vilnius, Lithuania on October 10-12, 2022. It is an annual conference organised by the CERN Baltic Group (CBG), where location is rotated within CBG member countries and hosting institutions.
Lithuanian Energy Institute also takes part in CERN Baltic Group's activities. On our behalf we invite researchers, engineers, students (of all levels), and industrial representatives as well as stakeholders of the Baltic states to participate in the event.
Goals and Objectives
In the spirit of CBG principles (transparency, honesty, sharing and collaboration), the Conference has set the following objectives:
Connect and build CERN (and beyond) community in the Baltic states.
Induce collaboration(s) by sharing who is doing what? What are the interests, topics, competences, aspirations?
Provide multidisciplinary networking platform, where individual researchers, scientific groups and companies from the Baltic states can find synergies and opportunities for collaboration.
Inform and engage stakeholders and industries across the Baltic states.
The Conference aims to gather the Baltic scientists and research institutions, and to help organizing activities towards the long-term mission, such as that of CERN and related collaborations/experiments.
The Scope and Topics
The scientific and technical CERN Baltic Conference covers the full spectrum of CERN and related activities (e.g. research, engineering, computing, industrial, and policy).
Topics are related, but not limited to: Accelerator, Detector and other Advanced Technologies, High Energy Physics, Data Science and Computing, Nuclear Medicine. From physics to engineering, from fundamental science to industry. Topics will be logically linked to the CBG activities within the CERN collaborations, experiments and studies: such as CMS, CLIC, FCC, MEDICIS, AEGIS, CLOUD, and others.
Target Audience and Participants
CERN-related researchers, engineers, students (of all levels), and industrial representatives (incl. CERN Industrial Liaison Officers of EE, LT, and LV) as well as stakeholders of the Baltic states.
Expert speakers form CERN and CBG Member institutions will be invited to participate and to contribute to the each of the topics.

Important deadlines
Registration and Event Page: https://indico.cern.ch/e/cbc2022
Abstract submission closes: September 15th
Conference starts: October 10th. 9:00.
Conference ends: October 12th 19:00.
Preliminary conference fee:
120 Euro
Contact us at:
cbc-2022@cern.ch
Venue:
National Centre of Physical and Technological Sciences
Saulėtekio av. 3. LT-10257 Vilnius
Lithuania

The Joint Baltic Nordic Energy Research Programme – Lithuania webinar
Join the launch of the report: Baltic-Nordic Roadmap for Co-operation on Clean Energy Technologies, which is published in connection with The Joint Baltic Nordic Energy Research Programme.
Program – please note that the times given are Baltic. For participants attending from other time zones check your local start time yourself.
• 15.00 – 15.10: Welcome by Daumantas Kerežis, Ministry of Energy of the Republic of Lithuania
• 15.10 – 15.25: An introduction to the Joint Baltic Energy Research Programme by Kevin Johnsen, Nordic Energy Research
• 15.25 – 15.40: Presentation of key findings from Baltic-Nordic Roadmap for Co-operation on Clean Energy Technologies by Marton Leander Vølstad, Nordic Energy Research
• 15.40 – 15.50: Presentation of the project, ReMoNet-Bioenergy by Linas Paukštaitis, Kaunas University of Technology
• 15.50 – 16.10: Q&A, discussion.
The webinar is relevant for researchers and stakeholders within the field of energy, or in a sector benefiting from the results of energy research (energy associations, NGOs, industry).

More info and REGISTRATION: https://www.eventbrite.dk/e/the-joint-baltic-nordic-energy-research-programme-lithuania-webinar-tickets-365431414197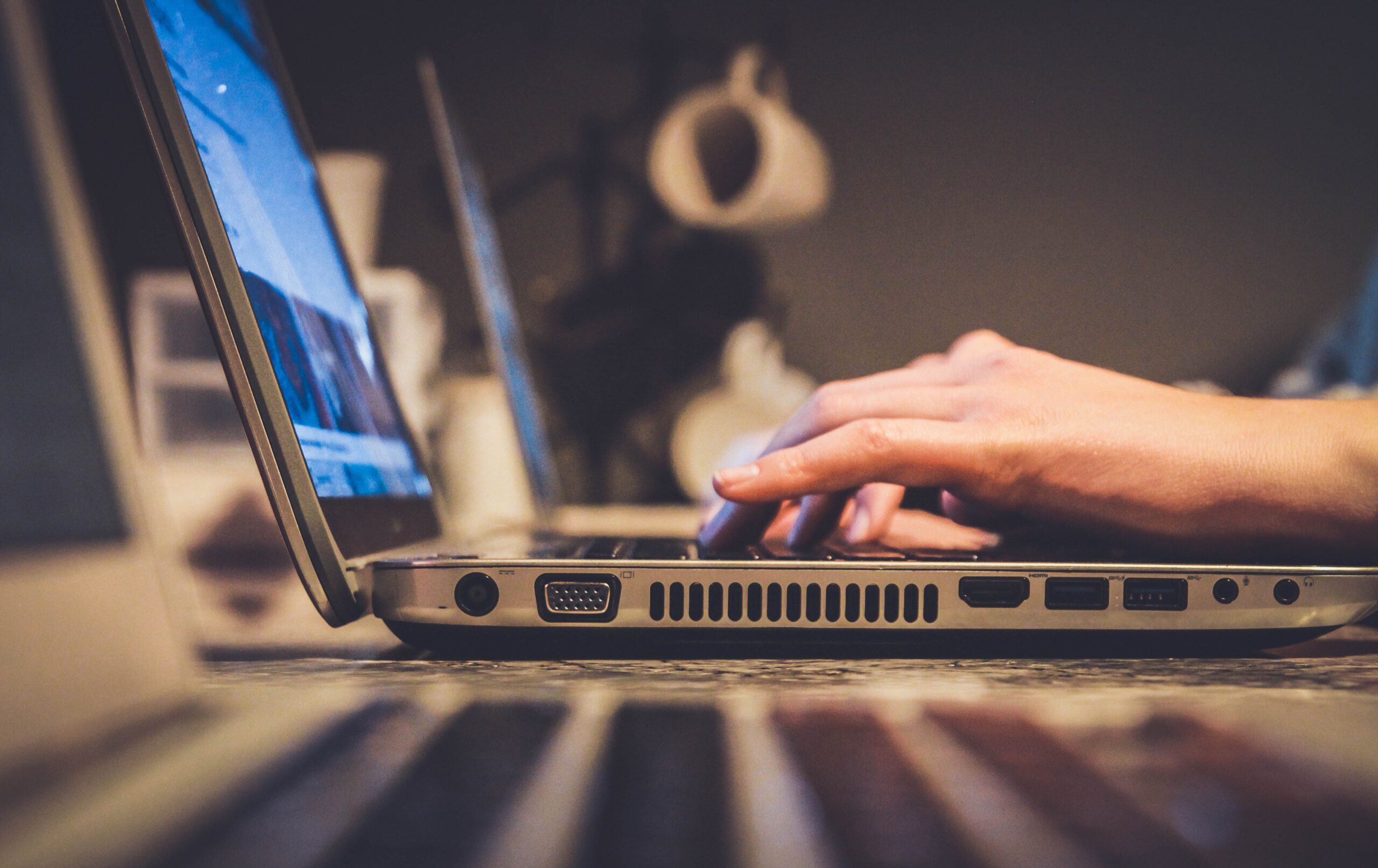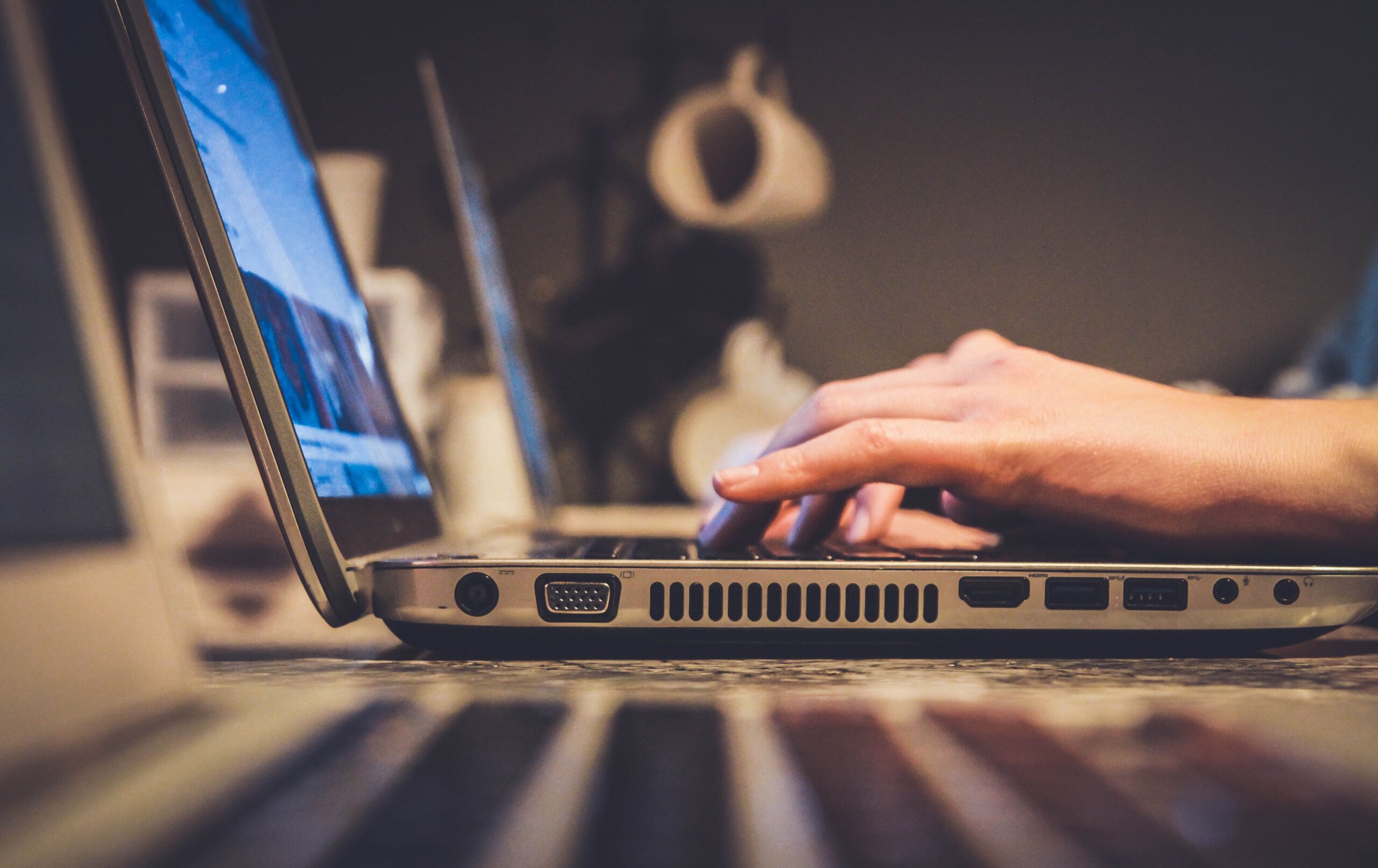 Adolfas Jančauskas doctoral thesis defense
Author, Institution: Adolfas Jančauskas, Kaunas University of Technology
Dissertation title: Reduction of nitrogen and sulfur compound emissions in biofuel boilers using combined methods
Science area, field of science: Technological Sciences, Energetics and Power Engineering, T006
Defense of the dissertation: 2021-04-16, 10:00 a.m., Lithuanian Energy Institute (room – AK-330), Breslaujos st. 3, Kaunas, Lithuania.
Scientific Supervisor: Assoc. Prof. Dr. Kęstutis Buinevičius (Kaunas University of Technology, Technological Sciences, Energetics and Power Engineering, T006).
Dissertation Defence Board of Energetics and Power Engineering Science Field:
Chairperson – Dr. Nerijus Striūgas (Lithuanian Energy Institute, Technological Sciences, Energetics and Power Engineering, T 006)
Prof. Dr. Hab. Dagnija Blumberga (Riga Technical University, Latvia, Technological Sciences, Energetics and Power Engineering, T006)
Prof. Dr. Algirdas Jasinskas (Vytautas Magnus University Agriculture Academy, Technological Sciences, Environmental Engineering, T004)
Prof. Dr. Hab. Gintautas Miliauskas (Kaunas University of Technology, Technological Sciences, Energetics and Power Engineering, T006)
Dr. Raimondas Pabarčius (Lithuanian Energy Institute, Technological Sciences, Energetics and Power Engineering, T006)
The doctoral dissertation defence will take place in hybrid mode. Link to the online conference call:
https://liedm.zoom.us/j/87466337718
The doctoral dissertation is available on the internet and at the library of Kaunas University of Technology (K. Donelaičio g. 20, Kaunas).
Annotation:
The prevailing technologies for boiler flue gas desulphurisation and denitrification are selective. The combined impact on the reduction of overall emissions of biofuel reciprocating grate boilers has not been sufficiently studied. This dissertation is intended to determine the combined effects of primary and secondary measures on nitrogen and sulfur emissions. Experimental studies were carried out in industrial boilers (4 – 12 MW) and research stands (20 kW) of similar design and operating conditions, burning wood and waste of agricultural, industrial and animal origin. Selective non-catalytic reagents (NH3, (NH2)2CO), solid reagent (CaO), flue gas recirculation, excess air and combination of these measures on flue gas NO2, N2O, NH3, HCN, SO2, SO3 and H2S emissions were determined. Flue gas recirculation and insufficient excess air have been found to reduce NO, NO2, NH3, SO3 and H2S emissions but increase SO2, HCN and N2O emissions. These methods must therefore be combined with additional desulphurisation measures. Experimental measurements also showed that selective non-catalytic reagent ((NH2)2CO) reduces not only NO, NO2, but also SO2 and H2S concentrations in biofuel combustion products. The dissertation presents a methodology for the calculation of NOx and SO2 concentrations in flue gas based on the results of experimental research, which allows for the optimal selection of emission reduction measures.
FAIRsFAIR Roadshow Lithuania
Dear Colleagues,
at 10:00 (EET) on November 10 the FAIRsFAIR Roadshow will virtually visit Lithuania to offer a FAIR programme, ranging from practical tools to FAIR-supporting projects. The event is open to researchers, data support staff, data stewards, and data policy makers and it is organised in collaboration with Kaunas University of Technology, OpenAIRE National Open Access Desk (NOAD) and the Open Science Communities.
The event will be held in English.
Please see the draft programme and register by October 31.
The meeting link will be sent to the registered participants before the event.
Contact person: Ieva Cesevičiūtė, ieva.ceseviciute@ktu.lt, tel.: +370 682 75577.
LAMMC EU Green Week Partner Event "Towards zero pollution – challenges and prospects for agriculture and forestry"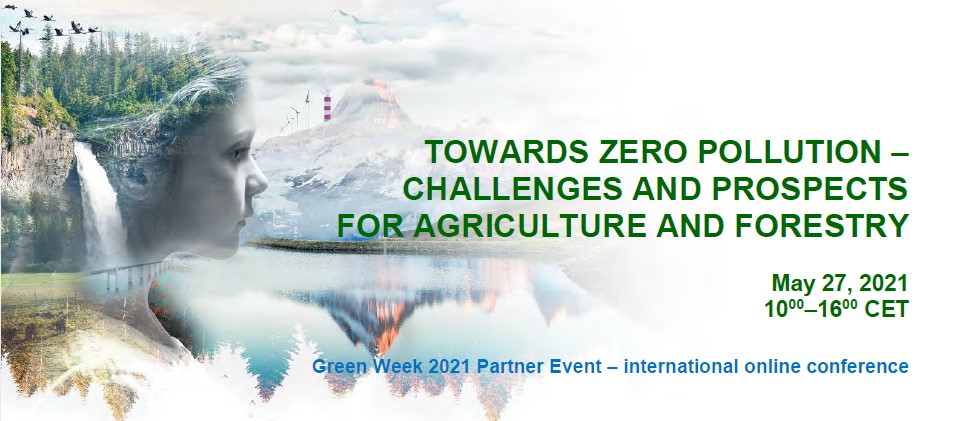 TOWARDS ZERO POLLUTION – CHALLENGES AND PROSPECTS FOR AGRICULTURE AND FORESTRY
May 27, 2021
1000–1600 CET
Green Week 2021 Partner Event – international online conference
Registration required:
https://forms.gle/nAAVNJpre3FZcF2W7
40th Euroheat & Power congress – Vilnius 2021



#21EHPcong is going hybrid – let's meet onsite & online!
The Euroheat & Power Congress revolves around the theme of District Energy and aims at providing a unique platform to share, discuss and learn about the various prospects and issues pertaining to the European and Global District Energy sectors. Take part in high-quality exchanges on implementation challenges and best practices; including both technical and business approaches.
The congress brings together over 350 of the best from the industry, national authorities, international / national associations and private sector to share their practical insights and recommendations on diverse fields like operations, research, legal, economic, technological developments and policy instruments. District energy leaders and likeminded professionals will come together to plan for the future and keep this success story going.
More information: https://www.ehpcongress.org/
Registration: https://www.ehpcongress.org/registration/deadline-and-fees/
Online brokerage event "Environment and energy: exploring synergies between GREEN DEAL and LIFE"
Bio-based Industries Fast Forward
SMART ENERGY hakaton
SMART ENERGY hackathon is a 2-day challenge, where enthusiasts from different fields (programmers, designers, business developers, energy professionals, etc.) will get together in teams, sharing their ideas and creating real solutions and products to resolve challenges of the new energy!
Be ready to work until late or even all night long! And we will make sure there is enough food, coffee, room for a nap, fast internet and workplaces for all teams.
Take part at the SMART ENERGY hackathon held by Lietuvos Energija and contribute to the creation of innovation in the energy field!
Challenges to address:
1. Aggregation and management of energy production and consumption
2. Education of energy consumers
3. Motivating prosumers
4. System services for electric vehicle batteries
5. Solutions for electric vehicle charging infrastructure
6. Internet of Things and Big data
7. Optimizing network development
8. P2P electricity exchange platform
The solutions / products developed at the time of the hackathon will be presented to a competent commission. The best ideas will be rewarded and the prize fund is worth €2000!
More information and registration at LE Innovation Hub -> https://bit.ly/2VLRPwe
Registration is open until May 24!
When: June 6-7th, 2019
Where: LITEXPO, Laisvės pr. 5, 04215, Vilnius, Lietuva