Publications
Conference paper
2020
Gimžauskaitė D. [LEI], Tamošiūnas A. [LEI], Aikas S. [LEI], Uscila R. [LEI].
Management of diesel fuel polluted soil by applying thermal air plasma technology In:
International Conference on Energy and Environment and Storage of Energy ICEESEN 2020, Conference Proceedings, 19th -21th of November, Kayseri, Turkey.
Erciyes University Kayseri: ICEESEN 2020, Turkey, 2020, p. 93-100. ISBN 978-625-409-147-6.
Projects in Lithuania
EU Structural Funds
1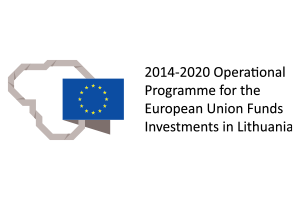 Ongoing
02.05.2020 - 30.04.2023
Lietuvos energetikos institutas įgyvendina projektą "Kompetencijos centro MTEP veiklų vykdymas, sukuriant ir išbandant inovatyvų dujinių biodegalų gamybos prototipą" Nr. 01.2.2-CPMore
Other projects in Lithuania
1
Completed
21.04.2008 - 31.12.2010
This project brought together five scientific institutions - Vilnius Gediminas Technical University (VGTU), VGTU Institute of Thermal Insulation (VGTU-TI), Lithuanian Energy InstituteMore