Project programme
Period
01.10.2017 - 30.09.2020
Project status
Completed
Project table
Project website
Database link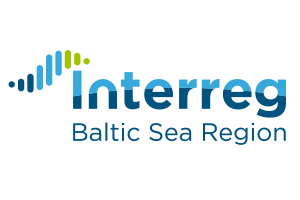 A transnational exchange of experiences and capacity-building is needed to further promote renewable energy (RE). Fostering RE projects facilitated, implemented and co-financed by citizens, called community energy (CE), is highly promising for this. CE projects offer enhanced production of RE from local sources (wind, solar, biomass, hydropower, geothermal) through active participation of local communities by co-financing, co-developing, and co-operating RE plants. They foster sustainable energy distribution, like local heating networks or biogas filling stations, and have high social acceptance due to active communication, transparent decision-making, and local benefit sharing. No comprehensive documents about CE exist in the BSR.
Co2mmunity's objectives are to create this CE knowledge base and to enhance the institutional capacities of Municipalities, Institutions responsible for regional energy planning and ERDF Operational Programmes, Political decision-makers responsible for energy issues in the BSR, and Energy and citizen's associations for facilitating CE projects. Core are renewable energy cooperative partnerships (RENCOP), that initiate and support CE projects. In each partner region Co2mmunity will initiate and manage a RENCOP. A transnational exchange of RENCOPs will result in a transferable RENCOP model, enabling a transnational catch-up process between frontrunners and followers and enhancing the capacity of local, regional and BSR-wide actors to foster CE.
LEI will perform feasibility assessment for the use and development of renewable energy sources and technologies. It will also provide specific renewable energy services – strategic planning, elaboration of energy sector development scenarios, potential assessment, definition of financial support measures, assessment of RES development impact on social, economic and environmental indicators, consulting, etc.. Together with other partners LEI is engaged through in the RENCOP process analysis. Besides LEI will implement Community Energy objects online database.
Total cost: 3 150 000 EUR (LEI part: 107 900 EUR)
Coordinator: Christian-Albrechts-Universitat zu Kiel, Germany
Partners: 
Kiel University, Germany
Aalto University, Finland
CAU Kiel – Working Group Economic Geography, Germany
Energy Agency for Southeast Sweden – Energikontor Sydost AB, Sweden
Foundation for Sustainable Energy, Poland
GreenNet Finland
GreenCityEnergy München, Germany
Heinrich-Böll-Stiftung SH / Energiebürger SH, Germany
Kaunas Regional Energy Agency, Lithuania
Lithuanian Energy Institute, Lithuania
Lund University, Sweden
Middelfart Municipality, Denmark
Regional Council of South-Ostrobothnia, Finland
Riga Planning Region, Latvia
Tartu Regiooni Energiaagentuur, Estonia
Thermopolis Ltd. – Energy Agency of South Ostrobothnia, Finland