Project programme
Period
13.07.2006 - 12.11.2010
Project status
Completed
Project table
Project website
Database link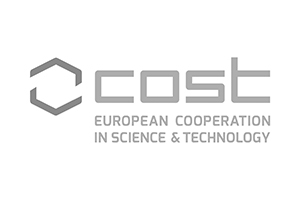 Efficient energy storage systems are essential in order to increase energy efficiency, improve economic efficiency and reduce environmental impact of mobile and stationary equipment, particularly, in modern transport and energy technologies. Current global economic and technological development has significantly increased the demand for suitable solutions for efficient and temporary energy storage of high-voltage electricity. Long-life supercapacitors are the key element in short-term energy storage systems. At the moment, available solutions related to the high-voltage accumulation are based on prism supercapacitors. However, such equipment is expensive, unreliable and unsafe. While implementation of widespread high-voltage energy storage systems based on supercapacitors using current technologies is not feasible. Alternatively, the project proposes highly reliable, strong and environmentally friendly solid high-voltage supercapacitors that are based on new materials and advanced production technology. These supercapacitors are innovative, scalable, and low-cost and satisfy the technological requirements for efficient energy storage.
To perform the effective surface area measurement of graphite substrate and NiO film deposited on the graphite substrate using absorption methods and evaluate application of such structure for production of supercapacitors.
To deposit nanocrystalline NiO thin films on the graphite substrates using magnetron sputtering technique.
Comprehensive evaluation of the system where high quality graphite (GR-280) is used as a substrate and nanocrystalline NiO thin films are used as electrochemically active substance.
To investigate the influence of substrates on the capacity characteristics of obtained supercapacitors.
Tasks:
To utilize existing magnetron sputtering system (PVD-75) for synthesis of nanocrystalline NiO thin films on the graphite substrates (GR-280).
To synthesize NiO thin films.
To investigate obtained films using:
X-ray diffraction technique (DRON UM-1) for microstructure analysis.

Scanning electron microscope (JSM 5600) and atomic force microscope (NT-206) for surface morphology analysis.

Surface resistivity measurement using four-probe method (JANDEL Universal inst.).

Effective surface area measurement using absorption methods.
To investigate electrical properties of designed capacitors.
To summarize the obtained results.
According to the achieved results of this research, it is expected to find cheaper substrates. Moreover, NiO thin films could be used for production of commercial supercapacitors.
Coordinator: WTTC – Werkstoffe & Technologien, Transfer & Consulting, Germany
Partners:
Belgium
Professor Pierre Duysinx | University of Liège
Dr. Patrick Dular | University of Liège
Professor Joeri van Mierlo | Vrije universiteit Brussel
Bulgaria
Professor Vikenti Spassov | University of Transportation, Sofia
Czech Republic
Professor Vit Brslica | University of Defense, Brno
Estonia
Professor Enn Lust
France
Dr. Daniel Cadet | Alstom-Transport, France
Mr. Gerard Coquery | Inrets, Arcueil, France
Germany
Dr. Dalik Sojref | WTTC, Berlin
Chair
Dr. Jean-Francois Renault | InnoFA GmbH, Berlin
Greece
Professor Socrates Kaplanis | School of Applied Technology, Patra
Dr. Nikos Sakkas | Daedalus Informatics Ltd., Athens
Ireland
Dr. Abdul Ghani Olabi | School of Mechanical and Manufacturing Engineering, Dublin
Ms. Catherine Ansbro | A&M Renewables Ltd., Boyle
Israel
Mr. Marat Kapelyushnik | Hod Hasharon, Israel
Italy
Dr. Mario Conte | Italian National Agency for New Technologies, Energy and the Environment (ENEA), Rome
Professor Marina Mastragostino | Universita di Bologna, Italy
Lithuania
Dr. Liudas Pranevicius | Lithuanian Energy Institute, Kaunas
Dr. Darius Milcius | Lithuanian Energy Institue, Kaunas
Latvia
Mr. Linards Grigans | Institute of Physical Energetics, Riga
Dr. Leonards Latkovskis | Institute of Physical Energetics, Riga
Netherlands
Dr. Mónica López Lorenzo | Teijin Twaron Bv, Anrhem
Dr. Wolfgang Zwilling | Teijin Twaron GmbH
Poland
Professor Boleslaw Mazurek | Electrotechnical Institue, Wroclaw
Dr. Jerzy Mukosiej | Electrotechnical Institue, Warsaw
Portugal
Professor Luis Gomes | Universidade Nova de Lisboa
Romania
Dr. Paul Nicolae Borza | Siemens Program and System Engineering, Brasov
Vice Chair
Professor Doru Talaba | University Transilvania of Brasov
Spain
Dr. Jesus Sallan | CIRCE Foundation, Zaragoza
United Kingdom
Professor Peter Hall | University of Strathclyde, Glasgow
Professor Steve Tennison | MAST Carbon Technology Ltd, Guildford
Mr. Jonathan Tunbridge | MAST Carbon Technology Ltd, Guildford