Project programme
Period
11.05.2012 - 10.05.2016
Project status
Completed
Project table
Project website
Database link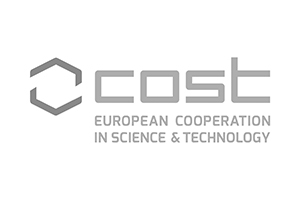 Bubbles and drops are entities of enormous practical interest since their interfaces are met in numerous industrial processes and applications of every day life. In order to enhance efficiency, the creation of revolutionary Smart interfaces is demanded: interfaces that are easily manipulated with well-controlled size and properties. The acute modern environmental problems require attributing eco-friendly features to Smart interfaces by incorporating innovative materials or processes. The outcome is Smart and Green (S&G) interfaces. The objective of this Action is to organize a network of groups from academia and industry in order to identify best strategies and means to produce S&G interfaces. Furthermore, state-of-the-art experimental, theoretical and numerical work will be combined to acquire insight into the underlying phenomena through the scales and across the disciplines for the implementation of S&G interfaces in industrial, environmental and biomedical applications. The Action's main deliverables are the networking between groups working on different aspects of S&G interfaces through organization of scientific events, training schools and STSMs, and the industrial interface to market new technologies. The professional perspectives of ESRs will be boosted through an extensive mobility program. The Action's main benefit is the endorsement of the European scientific and industrial leadership in this field.
A catalytic ceramic fiber with desired properties was formed using plasma technology and was used for production of catalyst designed to neutralize pollutants emitted to the environment. To accomplish the purpose the tasks were performed:
1. Modification, installation and application of a plasma-chemical reactor for the production of catalytic fibers.
2. Selection of optimal parameters of plasmochemical reactor for the production of catalytic fibers from different chemical composition materials.
3. Increased the yield of a suitable structure catalytic fibers.
4. The structure, morphology and composition of the produced catalytic fiber was studied using scientific analytical equipment.
5. The research, design, production and testing of a special stand used to test the activity of a fiber catalysts while imitating the working conditions.
6. Investigation of the activity of various catalysts in the reduction of CO, NOx and hydrocarbons emissions.
7. Selection of the most efficient catalyst.
Total cost: 760 900.1 EUR
Partners:
Prof. Hendrik Kuhlmann AT
Prof. Gunter Brenn AT
Prof. Sefko Sikalo BA
Prof. Pierre Colinet BE
Prof. Nicolas Vandewalle BE
Prof. Nikolai Denkov BG
Prof. Elena Mileva BG
Dr. John Kiwi CH
Dr. Istvan Szilagyi CH
Dr. Jiri Vejrazka CZ
Dr. Pavlina Basarova CZ
Dr. Reinhard Miller DE
Dr. Tatiana Gambaryan-Roisman DE
Prof. Bernhard Peters DE
Dr. Sergei Tisler EE
Dr. Medhat Hussainov EE
Prof. Margaritis Kostoglou EL
Dr. John Lioumbas EL
Prof. Virginia Palero-Diaz ES
Prof. Mickael Antoni FR
Prof. Catherine Colin FR
Prof. Sami Franssila FR
Dr. Dusko Cakara HR
Prof. Imre Dekany HU
Prof. Matthias Moebius IE
Prof. Yoav Tsori IL
Prof. Abraham Marmur IL
Dr. Libero Liggieri IT
Prof. Stefano Guido IT
Dr. Gunars Bajars LV
Dr. Victoria Dutschk NL
Prof. Joao Bernardo Campos NL
Dr. Robert Orr NO
Prof. Gisle Oye NO
Prof. Kazimierz Malysa PL
Prof. Tomasz Sosnowski PL
Prof. Fatima Montemor PT
Dr. Mirjana Comor RS
Dr. Jaroslav Katona RS
Prof. Miguel Cabrerizo Vilchez RS
Dr. Norbert Babcsán RS
Dr. Stefan Hutzler RS
Prof. Frieder Mugele RS
Prof. Mihai Pascu RS
Prof. Liliana Voinea RS
Prof. Ignac Capek RS
Dr. Marita Cardenas Gomez SE
Prof. Srdjan Sasic SE
Prof. Iztok Golobic SI
Prof. Edvard Govekar SI
Dr. Imren Hatay Patir TR
Prof. Metin Muradoglu TR
Prof. Glen Mchale UK
Prof. Victor Starov UK