Project programme
Period
01.07.2021 - 31.10.2022
Project status
Completed
Project table
Database link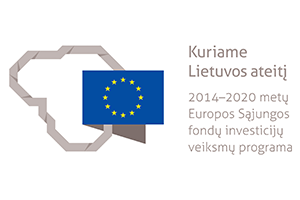 Lithuanian Energy Institute together with its partner Astra LT AB carried out the project "Development of a prototype LDX 2101 duplex stainless steel frame for a semi-trailer tanker".
Astra LT aims to develop and market a tanker semi-trailer for the transport of food industry products that is competitive with those available in the EU market. The possibility of using a new generation of stainless steel LDX 2101, which is characterised by its high strength and corrosion resistance, would be explored for the frame of the semi-trailer.
New structural solutions and the properties of DUPLEX steel would allow the weight of the tank semi-trailer to be reduced, while increasing the volume of product transported with a relative reduction in fuel consumption. Corrosion protection of surfaces becomes unnecessary. As the analysis of production costs shows, all this could compensate for the higher cost of steel. Aesthetic considerations are also very important for competitiveness. In order to ensure operational reliability, numerical modelling of the structural elements of the frame is required, as well as experimental studies on the mechanical properties and fatigue resistance of the welded joints.
The aim of the project is to produce a prototype of a tanker semi-trailer frame using the new generation DUPLEX steel LDX 2101.
Objectives:
To experimentally investigate the mechanical properties of LDX 2101 steel tee-type welded joints and to determine the fatigue resistance class IIW FATx and the fatigue limit.
To assess numerically the structural soundness of a tanker semi-trailer frame made of LDX 2101 steel using experimental data.
Produce a prototype semi-trailer frame in LDX 2101 steel.
Experimental studies on the mechanical properties of LDX 2101 steel and analysis of its chemical composition.
Numerical investigations to determine the stress distribution in the weld of an x-type specimen and to select the weld dimensions.
Reduced fatigue tests were carried out to select the optimum welding technology.
For the selected welding technology, multiplier fatigue tests were carried out on the x-type specimen, an S-N fatigue curve was constructed and a fatigue limit was determined.
Based on the experimental results, the durability of the frame of the designed tanker semi-trailer was evaluated by numerical methods.
Call for proposals: Call for proposals for technological development projects – TPP-04
Project ID: TPP-04-097
Project coordinator: Lithuanian energy institute
Project partners: Astra LT AB
Allocated budget:
Project budget 95247,64 Eur,
MITA financed 83349,10 Eur,
LEI received share 55585,85 Eur.
The project is financed by the Agency for Science, Innovation and Technology (MITA), through the Technological Development Projects Instrument (TPP)