Project programme
Period
01.01.2017 - 31.12.2019
Project status
Completed
Project table
Project website
Database link
The overall aim of the EnergyKeeper project is to design, develop and test a novel, scalable, sustainable and cost competitive flow battery based on organic redox active materials.
A 100kW redox flow battery with a capacity of 350 kWh will be constructed and equipped with an interoperable Battery Management System enabling plug and play integration into a Smart Grid. Communications architecture, grid control and demand side management systems will be designed and implemented in order to demonstrate the added value of using energy storage systems to provide ancillary services to the distribution grid.
The developed technologies will be integrated with real RES (Renewable Energy Sources), Electric Vehicle chargers and variable power consumption demonstrated at the ACRRES test site. Finally EnergyKeeper will develop several prosumer business models oriented to different types of communities in order to demonstrate that EnergyKeeper storage system will bring economic profit to end-users while providing stability to the electricity grid.
The EnergyKeeper Project will pursue an innovative interplay of key partners' technologies flexibility in order to achieve the development (TRL3), validation and demonstration (TRL7) of an efficient, low cost and environmental friendly Redox Flow Battery (RFB) based on organic redox-active materials and simple aqueous electrolyte solutions. This innovative EES system will be interoperable thanks to the development of a Battery Management System (BMS) and smart power electronics that will interact with a Central Grid Control System (CGCS) capable to (technically and economically) optimize the functioning mode of a Smart Grid. Intelligent hardware and software layers of the Smart Grid will be developed, validated, and demonstrated at Wageningen Reserach wind and solar test location at Lelystad.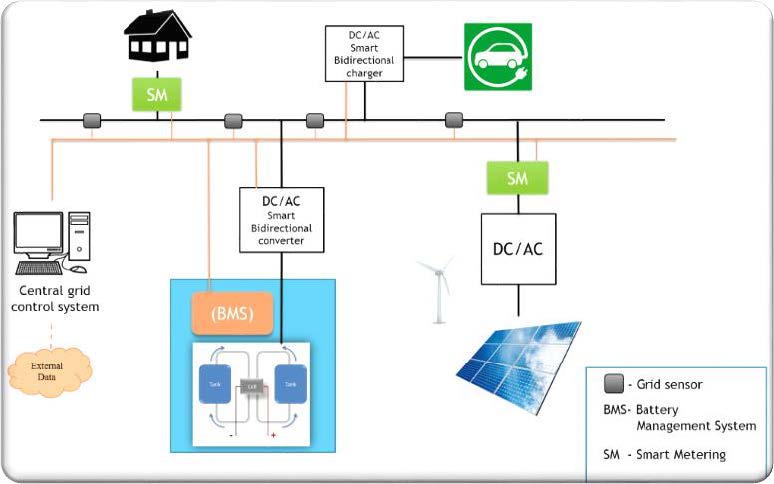 Total cost: 3 995 255 EUR (LEI part: 192 287,50 EUR)
Coordinator: LITHUANIAN ENERGY INSTITUTE, Lithuania
Participants:
JENABATTERIES GMBH, Germany
ACONDICIONAMIENTO TARRASENSE ASSOCIACION, Spain
PISGA SOFTWARE AND COMMUNICATION LTD, Israel
ICM DIVISION INDUSTRIAL, Spain
ENERGY TEAM SPA, Italy
STICHTING ENERGIEONDERZOEK CENTRUM NEDERLAND, Netherlands
STICHTING WAGENINGEN RESEARCH, Netherlands
TECNOLOGIAS AVANZADAS INSPIRALIA SL, Spain
LITGRID AB, Lithuania