Project programme
Period
01.10.2015 - 30.09.2019
Project status
Completed
Project table
Project website
Database link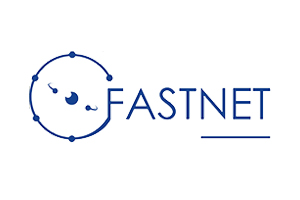 The FASTNET project is a four-years European project funded by the Euratom Research and Training Programme 2014-2018. This project has received funding from the Euratom research and training programme 2014-2018 under grant agreement No. 662284.
The objectives are:
– to set-up a severe accident scenarios database
– to qualify a common graduated response methodology that integrates several tools and methods to :
– evaluate the source term
– ensure both diagnosis and prognosis of severe accident progression
– make the connection between the FASTNET tools and others systems that use source term definition for further assessments (the International Radiological Information Exchange (IRIX) format will be used for data exchange between FASTNET tools and these systems used for consequence evaluations)
in order to implement in any emergency Centres the proposed solution for the management of emergency in all the operating nuclear power plant concepts (Pressurized Water Reactors (PWR) of Gen II and III; Boiling Water Reactors (BWR) of Gen II; VVER 440 and 1000; CANDU) and a concept of spent fuel pool facilities in Europe
– to propose through the project website an action of communication to the public of the emergency management approaches, measures and resources in Europe
Researchers of the Laboratory are contribute the most to the first work package Scenarios Database by processing and classifying information on accident situations at nuclear power plants in various countries and by compiling a database of parameters characteristic of selected main representative scenarios.
Total cost of the Project: 4 684 632,14 EUR (LEI part: 77 344 EUR)
Coordinator: IRSN, INSTITUT DE RADIOPROTECTION ET DE SURETE NUCLEAIRE, France
Partners:
ABMERIT, Slovakia
BEL V, Belgium
CENTRO DE INVESTIGACIONES ENERGETICAS, MEDIOAMBIENTALES Y TECNOLOGICAS – CIEMAT, Spain
BEREDSKABSSTYRELSEN – DEMA-BRS, Denmark
ELECTRICITE DE FRANCE – EDF, France
AGENZIA NAZIONALE PER LE NUOVE TECNOLOGIE, L'ENERGIA E LO SVILUPPO ECONOMICO SOSTENIBILE – ENEA, Italy
UNIVERSITAET STUTTGART, Germany
REGIA AUTONOMA TEHNOLOGII PENTRU ENERGIA NUCLEARA – RATEN, Romania
UNIVERSITAET FUER BODENKULTUR WIEN – BOKU, Austria
JRC-JOINT RESEARCH CENTRE-EUROPEAN COMMISSION, Belgium
KARLSRUHER INSTITUT FUER TECHNOLOGIE – KIT, Germany
LIETUVOS ENERGETIKOS INSTITUTAS – LEI, Lithuania
LLOYD'S REGISTER CONSULTING-ENERGY AB – LRC, Sweden
NORWEGIAN RADIATION PROTECTION AUTHORITY – NRPA, Norway
UJV REZ, a.s. – NRI-UJV, Czech Republic
STRALSAKERHETSMYNDIGHETEN – SSM, Sweden
SATEILYTURVAKESKUS – STUK, Finland
CANADIAN NUCLEAR SAFETY COMMISSION, Canada
U.S. NUCLEAR REGULATORY COMMISSION – US NRC, United States
SCIENTIFIC AND ENGINEERING CENTRE FOR NUCLEAR AND RADIATION SAFETY – SEC-NRS, Russia