Project programme
Period
01.06.2017 - 31.05.2020
Project status
Completed
Project table
Project website
Database link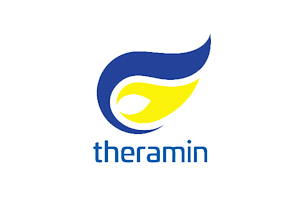 Safe management of radioactive waste is challenging to waste producers and waste management organisations. Deployment of thermal treatment in an optimised waste management lifecycle can provide significant volume reduction, waste passivation and organics destruction, with benefits for waste storage and safety cases for geological disposal. Relevant technologies include in-container vitrification, gasification, plasma treatment and hot isostatic pressing. THERAMIN aims in utilisation of all these methods.
THERAMIN will provide an EU-wide strategic review and assessment of the value of thermal technologies applicable to a broad range of waste streams (ion exchange media, soft operational wastes, sludge, organics and liquids). THERAMIN will compile an EU-wide database of thermally treatable wastes, will document the strategic benefits of thermal treatment, and will identify the opportunities, synergies, challenges, timescales and cost implications to improve radioactive waste management. THERAMIN will evaluate the applicability and achievable volume reduction of the technologies through 'first-of-a-kind' active and non-active full-scale demonstration tests, and will assess the disposability of residues.
The project benefits from the large investments made by partners in thermal treatment R&D facilities, which will be used to maximise the benefit across Member states. THERAMIN will benefit from close engagement with an End User Group (waste producers and waste management organisations). The partners will encourage the mobility and training of staff for the development of the next generation of engineers and scientists, and the proposal includes a technical training workshop, a scientific conference, and use of other dissemination tools. THERAMIN will establish a pan-European network of expertise on thermal treatment, will provide for cross-European technology transfer, and will identify prospects for sharing of facilities between countries facing similar problems.
LEI will collect and provide information about problematic waste in Lithuania to be included into the database of suitable waste streams; support strategic analysis of waste streams and thermal treatments; support analysis to identify countries where there are significant waste arising with potential to benefit from thermal treatment; participate in an analysis to identify the most promising thermal treatment routes for particular waste streams in particular countries with orientation to Lithuania's needs; participate in a systematic value assessment analysis of the waste management lifecycles of problematic waste streams in Lithuania, identifying and utilizing thermal treatment opportunities as appropriate to the wastes in question.
LEI will provide support to identification and review of the requirements for disposability criteria for specific waste and disposal concepts; for the reference disposal concept in Lithuania, review the preliminary WAC for thermally treated waste products; based on the gained experience during the post-closure safety assessments, support activities related to identification of requirements in terms of characterization of thermally treated waste; based on the thermally treated waste characterization data (compiled and generated in this project), analyze the needs of the post-treatment process (waste conditioning) to ensure the disposability of the waste, perform a value assessment for the disposal taking into account different factors and secondary waste management needs with the emphasis on the reference disposal concept in Lithuania; to develop a preliminary radiological WACs for not treated and thermally treated waste for Lithuania conditions and perform their comparison, and also comparison with radiological WACs in other countries.
Total cost: 3 972 539,50 EUR (LEI part: 83 562,50 EUR)
Coordinator: TEKNOLOGIAN TUTKIMUSKESKUS VTT OY, Finland
Participants:
AGENCE NATIONALE POUR LA GESTION DES DECHETS RADIOACTIFS, France
AREVA NC SA, France
COMMISSARIAT A L ENERGIE ATOMIQUE ET AUX ENERGIES ALTERNATIVES, France
GALSON SCIENCES LIMITED, United Kingdom
FORSCHUNGSZENTRUM JULICH GMBH, Germany
LIETUVOS ENERGETIKOS INSTITUTAS, Lithuania
NATIONAL NUCLEAR LABORATORY LIMITED, United Kingdom
NATIONALE INSTELLING VOOR RADIOACTIEF AFVAL EN VERRIJKTE SPLIJSTOFFEN, Belgium
STUDIECENTRUM VOOR KERNENERGIE/CENTRE D'ETUDE DE L'ENERGIE NUCLÉAIRE, Belgium
THE UNIVERSITY OF SHEFFIELD, United Kingdom
VUJE AS, Slovakia