Project programme
Period
01.09.2013 - 31.08.2016
Project status
Completed
Project table
Project website
Database link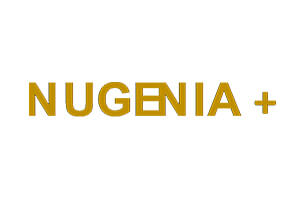 The objective of the NUGENIA+ project is to support the NUGENIA Association in its role to coordinate and integrate European research on safety of the Gen II and III nuclear installations in order to better ensure their safe long term operation, integrating private and public efforts, and initiating international collaboration that will create added value in its activity fields.
The project consists of two parts, the first part being a Coordination and Support Action and the second part a Collaborative Project. The aim of the first part, the Coordination and Support Action, is to establish an efficient, transparent and high quality management structure to carry out the planning and management of R&D including project calls, proposal evaluation, project follow-up dissemination and valorisation of R&D results in the area of safety of existing Gen II and future Gen III nuclear installations.
The preparatory work will encompass governance, organizational, legal and financial work, as well as the establishment of annual work plans, with the aim to structure public-public and/or private-public joint programming enabling NUGENIA to develop into the integrator of the research in the respective field in Europe. The management structure will build on the existing organisation of the NUGENIA Association, currently grouping over 70 nuclear organisations from research and industry (utilities, vendors and small and medium enterprises) active in R&D.
In the second part, the Collaborative project, one thematic call for research proposals will be organized among the technical areas of plant safety and risk assessment, severe accident prevention and management, core and reactor performance, integrity assessment of systems, structures and components, innovative Generation III design and harmonisation of procedures and methods.
The call will take place one year after the start of the project. The call will implement the priorities recognised in the NUGENIA Roadmap, in line with the Sustainable Nuclear Energy Technology Platform (SNETP) and International Atomic Energy Agency (IAEA) strategies. The research call which is going to be organised within the project is open to all eligible organisations.
The NUGENIA+ project will benefit from the experience of the NUGENIA Association member organisations on managing national research programmes and from the track record of the NUGENIA project portfolio.
EU FP7 programme project NUGENIA-PLUS, AIR-SFP Preparing NUGENIA for H2020: Spent fuel pool behavior in loss of cooling or loss of coolant accidents has been launched on March 1, 2015. Project duration is 18 months. Project is managed by IRSN (France); 14 organizations from EU countries participate in it.
Benckmark calculations of heat removal disruptions and loss of coolant at  Fukushima Daichi NPP Unit 4 spent fuel pool were conducted. These calculations were conducted using ASTEC V2.1.0.5 and RELAP 5 and RELAP/SCDAPSIM software codes. After performing these calculations, criticality phenomenon of the system was assessed by analysing situations that might cause power increase. The laboratory specialists developed a numerical model applying  SCALE 6.1.3 KENO-VI module. A 3D model of a boxed with spent fuel assemblies loaded in a spent fuel pool was developed, due to which criticality dependence from water density was investigated. The impact of a step of fuel assemblies arrangement in the box on criticality was analysed. After conducting the benchmark calculations, milestones for future scientific research for accidents in spent fuel pools were prepared.
A part of project REDUCE of EU FP7 programme NUGENIA-PLUS (while preparing NUGENIA H2020) Justification of risk reduction by applying operational control, with additional funding from the Agency for Science, Innovation and Technology, has been launched in the second quarter of 2015, the activities were continued in 2016.  As it was planned, the following activities were implemented:
the Laboratory participated at the meeting of project REDUCE part and at the meetings related to project and NUGENIA-PLUS activities;
the Laboratory participated in preparation of the report on benchmark calculations (including risk assessment);
in the preparation of milestones for risk reduction applying inspection.
Various parameters of boiling water reactor (BWR) and pressurized water reactor pipeline weld parameters (total 14 main cases, among which cracks resulting from the impact of intergranular corrosion and failure, are analysed) were chosen for research. In scope of the fourth work package (coordinated by LEI), risk reduction assessment manual (guidelines) Guideline for assessment of risk reduction achieved by ISI based on operational control was prepared. This guideline was prepared in accordance with the results obtained in other work packages and NUGENIA/ENIQ methodological document European Framework Document for Risk-Informed In-Service Inspection. The project participants set plans for the future. Basic highlight of the activities – the application of inspection based on risk assessment not only to pipeline but to other nuclear object systems and components. Participation in NUGENIA initiated projects and individual technical meetings as well as NUGENIA-Plus project meetings enabled to get better engaged with safety research perspectives of nuclear power plants and provided possibilities to get involved with new scientific and applied works in the field of nuclear energy safety analysis and reliability assessment. Experience gained while implementing this project could be also applied in the activities not related with nuclear power plants.
Total cost: 10 315 899,39 EUR (LEI part: 28 800 EUR)
Coordinator: TEKNOLOGIAN TUTKIMUSKESKUS VTT OY, Finland
Participants:
TEKNOLOGIAN TUTKIMUSKESKUS VTT, Finland
NUGENIA-NUCLEAR GEN II & III ASSOCIATION AISBL, Belgium
AMEC FOSTER WHEELER NUCLEAR UK LIMITED, United Kingdom
AREVA NP SAS, France
AREVA NP GMBH, Germany
COMMISSARIAT A L ENERGIE ATOMIQUE ET AUX ENERGIES ALTERNATIVES, France
ELECTRICITE DE FRANCE, France
PREUSSENELEKTRA GMBH, Germany
INSTITUT DE RADIOPROTECTION ET DE SURETE NUCLEAIRE, France
JRC -JOINT RESEARCH CENTRE- EUROPEAN COMMISSION, Belgium
LAGRANGE SARL, France
NATIONAL NUCLEAR LABORATORY LIMITED, United Kingdom
STUDIECENTRUM VOOR KERNENERGIE, Belgium
UJV REZ, a.s., Czech Republic
VATTENFALL AB, Sweden
KARLSRUHER INSTITUT FUER TECHNOLOGIE, Germany
CEZ AS, Czech Republic
TEOLLISUUDEN VOIMA OYJ, Finland
BAY ZOLTAN ALKALMAZOTT KUTATASI KOZHASZNU NONPROFIT KFT., Hungary
UNIVERSITE DE ROUEN NORMANDIE, France
INSPECTA TECHNOLOGY AB, Sweden
LIETUVOS ENERGETIKOS INSTITUTAS, Lithuania
THE UNIVERSITY OF SHEFFIELD, United Kingdom
POLE NUCLEAIRE BOURGOGNE, France
SWEREA KIMAB AB, Sweden
EESTI MAAULIKOOL, Estonia
CENTRE NATIONAL DE LA RECHERCHE SCIENTIFIQUE, France
UNIVERSITY OF BRIGHTON, United Kingdom
STANGENBERG UND PARTNER INGENIEUR GMBH, Germany
CENTRO DE INVESTIGACIONES ENERGETICAS, MEDIOAMBIENTALES Y TECNOLOGICAS-CIEMAT, Spain
MAGYAR TUDOMANYOS AKADEMIA ENERGIATUDOMANYI KUTATOKOZPONT, Hungary
CENTRUM VYZKUMU REZ S.R.O., Czech Republic
IMPERIAL COLLEGE OF SCIENCE, TECHNOLOGY AND MEDICINE, United Kingdom
PAUL SCHERRER INSTITUT, Switzerland
REGIA AUTONOMA TEHNOLOGII PENTRU ENERGIA NUCLEARA – RATEN, Romania
THE UNIVERSITY OF MANCHESTER, United Kingdom
ZAVOD ZA GRADBENISTVO SLOVENIJE, Slovenia
AGENZIA NAZIONALE PER LE NUOVE TECNOLOGIE, L'ENERGIA E LO SVILUPPO ECONOMICO SOSTENIBILE, Italy
GESELLSCHAFT FUER ANLAGEN- UND REAKTORSICHERHEIT (GRS) MBH, Germany
INSTITUT JOZEF STEFAN, Slovenia
INZINIERSKA VYPOCTOVA SPOLOCNOST TRNAVA S.R.O., Slovakia
NUCLEAR RESEARCH AND CONSULTANCY GROUP, Netherlands
NUCLEAR SAFETY RESEARCH INSTITUTE LTD., Hungary
RISK ENGINEERING LTD, Bulgaria
STATE ENTERPRISE STATE SCIENTIFIC AND TECHNICAL CENTER FOR NUCLEAR AND RADIATION SAFETY, Ukraine
TECNATOM S.A., Spain
SLOVENSKA TECHNICKA UNIVERZITA V BRATISLAVE, Slovakia
INSTYTUT MASZYN PRZEPLYWOWYCH IM ROBERTA SZEWALSKIEGO POLSKIEJ AKADEMII NAUK – IMP PAN, Poland
UNIVERSITA DEGLI STUDI DI UDINE, Italy
KUNGLIGA TEKNISKA HOEGSKOLAN, Sweden