CYSENI 2024 Registration is open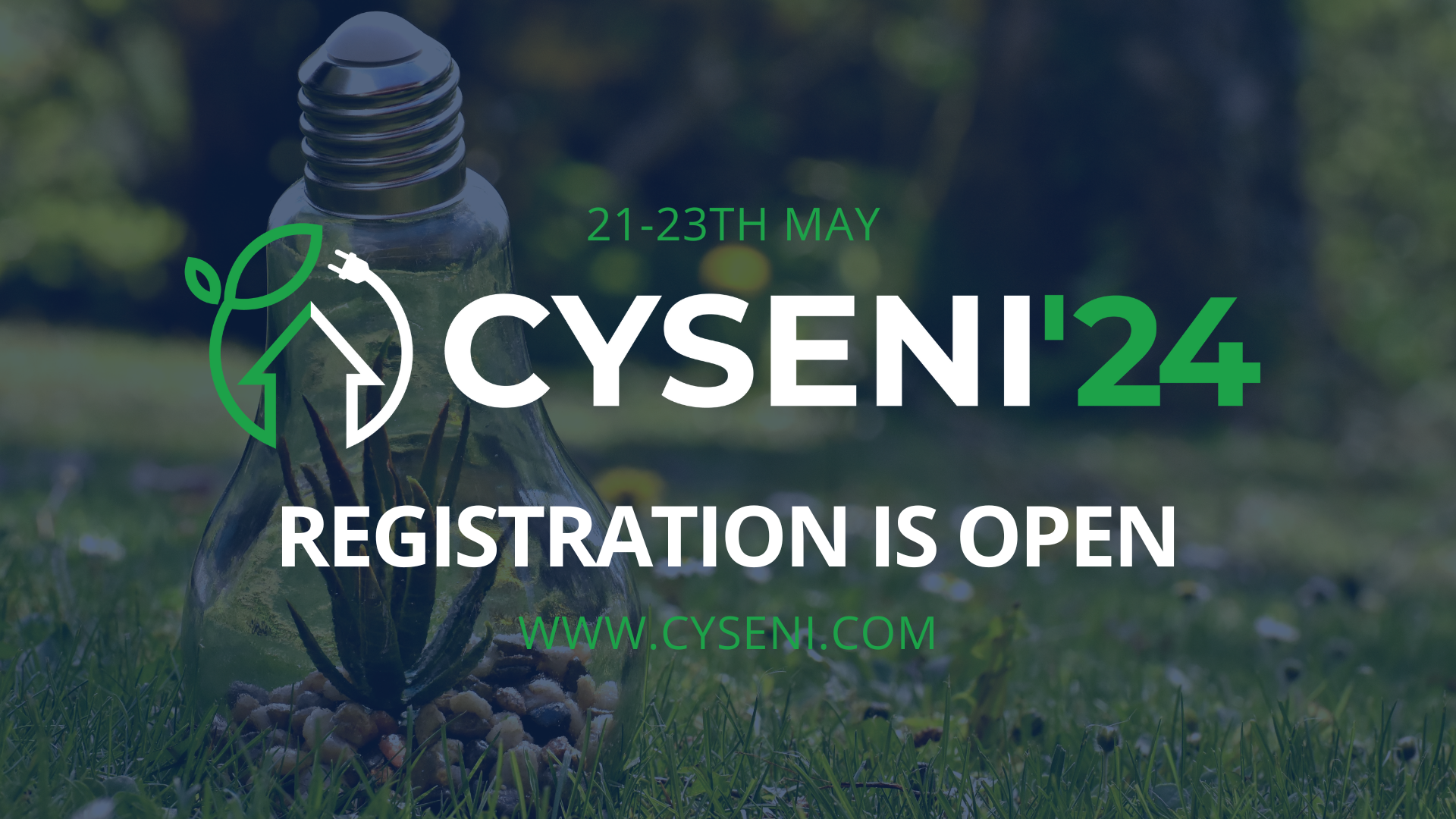 Registration to the conference is now open. We encourage prospective attendees and guests to subscribe to the event CYSENI 2024 for the latest updates.
REGISTRATION: https://cyseni.com/registration/
FACEBOOK EVENT: https://www.facebook.com/events/167106509729132
DESCRIPTION
Lithuanian Energy Institute (LEI) and Lithuanian Research Centre for Agriculture and Forestry (LAMMC) invite you to participate in the 20th International Conference of Young Scientists on Energy and Natural Sciences Issues (CYSENI 2023). The conference will be held in Kaunas, Lithuania, from May 21 to 23, 2024. We are delighted that this year's CYSENI conference marks a significant milestone as we celebrate its 20th edition!
If you-re seeking new knowledge and want to share your research, this is the event to attend. Participation in the conference is free of charge!
CYSENI main goal is to discuss issues and perspectives of Natural Sciences and Energy Sector worldwide. Also, this conference allows young scientists, such as undergraduates, MSc, PhD students, postdocs, entrant engineers to develop their skills, make new contacts and forge durable scientific relationships.
CONFERENCE TOPICS AND IMPORTANT DATES: www.cyseni.com/topics-and-deadlines/
INSTRUCTIONS FOR AUTHORS: https://cyseni.com/instructions-for-authors/
IMPORTANT DATES AND DEADLINES
📍 06 December 2023 – 02 February 2024 – registration and abstracts submission
📍 08 March 2024 – author notification on abstract acceptance
📍 08 May 2024 – announcement of the Conference program
📍 21–23 May 2024 – Conference event
EUROfusion announces the successful completion of third and final series of deuterium-tritium experiments at the UKAEA's Joint European Torus
EUROfusion announces the successful completion of third and final series of deuterium-tritium experiments at the UKAEA's Joint European Torus.
This campaign was all about studying the processes that will come into play in future fusion power plants. Scientists investigated fuel retention in walls and how to counter it, the effect of fusion neutrons on electronics together with CERN, controlling how heat is spread out in the exhaust and more. A leap ahead in our understanding of #fusionenergy.
The Lithuanian Energy Institute joined the JET activities in 2012, when preparations for the calibration campaign of the neutron detectors in the JET reactor took place. Participation in the JET research program allowed to engage not only in numerical studies, but also to participate in the JET experiment campaigns, where LEI has been performing data analysis of the plasma power distribution in the JET reactor since 2014.
Read more: https://euro-fusion.org/eurofusion-news/dte3-results/
The second General Assembly of the European Horizon project REEFLEX was held
On 21-22 November 2023 the second General Assembly of the European Horizon project "REplicable, interoperable, cross-sector solutions and Energy services for demand side FLEXibility markets" (project acronym REEFLEX) was held. It reviewed the achievements of the past year, discussed the challenges faced, and set goals and objectives for the next 12 months. The project aims to create niche opportunities for new cross-sectoral energy services to be provided by SMEs and start-ups in demand flexibility markets. The success of the implementation of the solutions depends to a large extent on the active involvement of energy consumers.
In the coming period, Lithuanian Energy Institute will be responsible for the implementation of Task 7.4 "Social acceptance and behavioral aspects of consumers' acceptance of technologies".
The innovative solutions developed in this ambitious project will be demonstrated and tested in four main demonstration sites (Spain, Greece, Switzerland and Bulgaria). In addition, the service catalogue will be further rolled out in three more European countries for wider coverage (Turkey, Portugal, Denmark) and adoption, for a total of seven countries over the life of the project.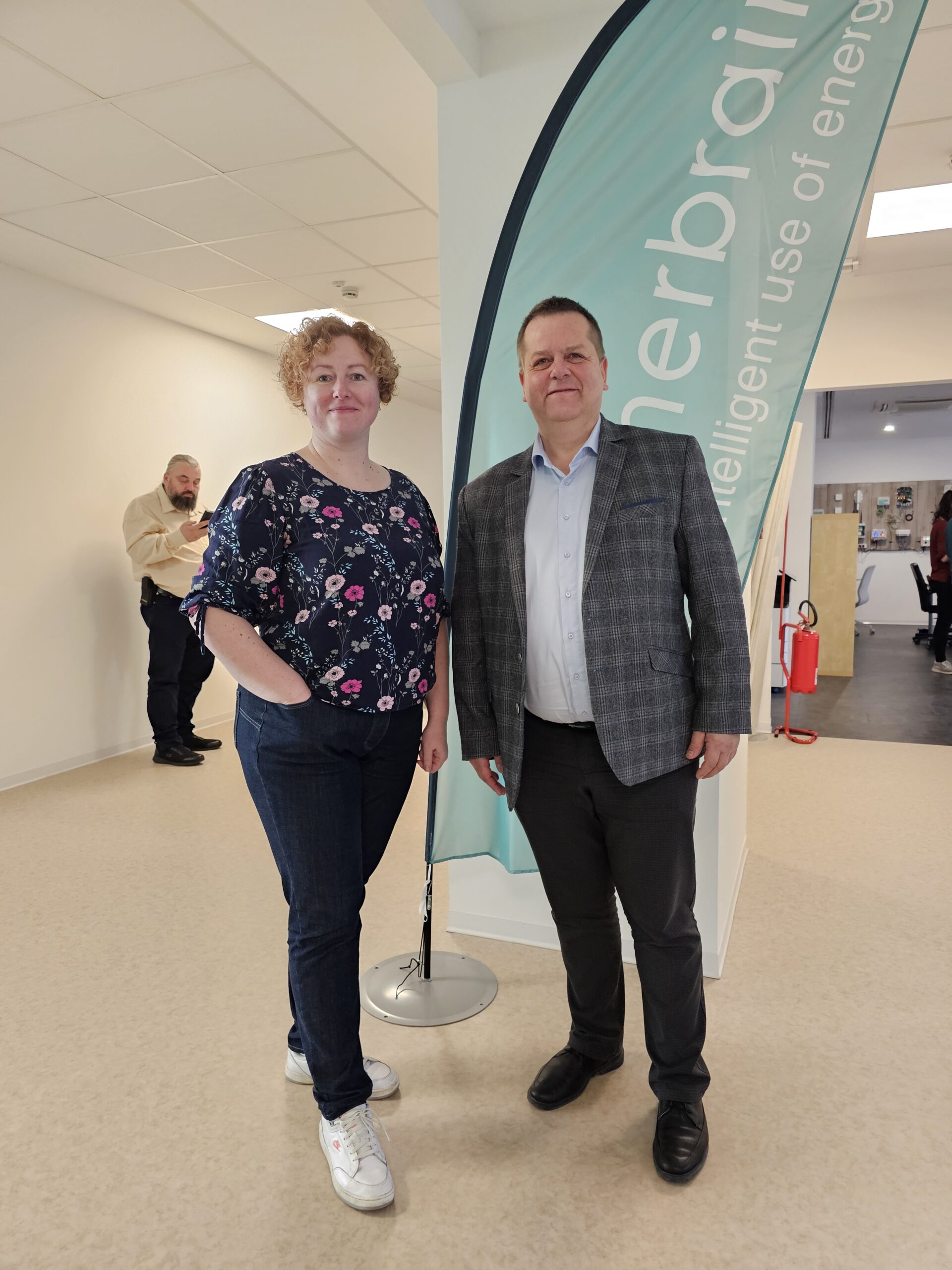 Jonathan Glennie, founder of Global Nation, visited LEI
on November 16, Jonathan Glennie, the founder of the "Global Nation" organization and a well-known expert in the field of international development and global cooperation, visited the Lithuanian Energy Institute. During the meeting, the energy situation in Lithuania and Europe, geopolitical challenges, international cooperation and sustainable development were discussed.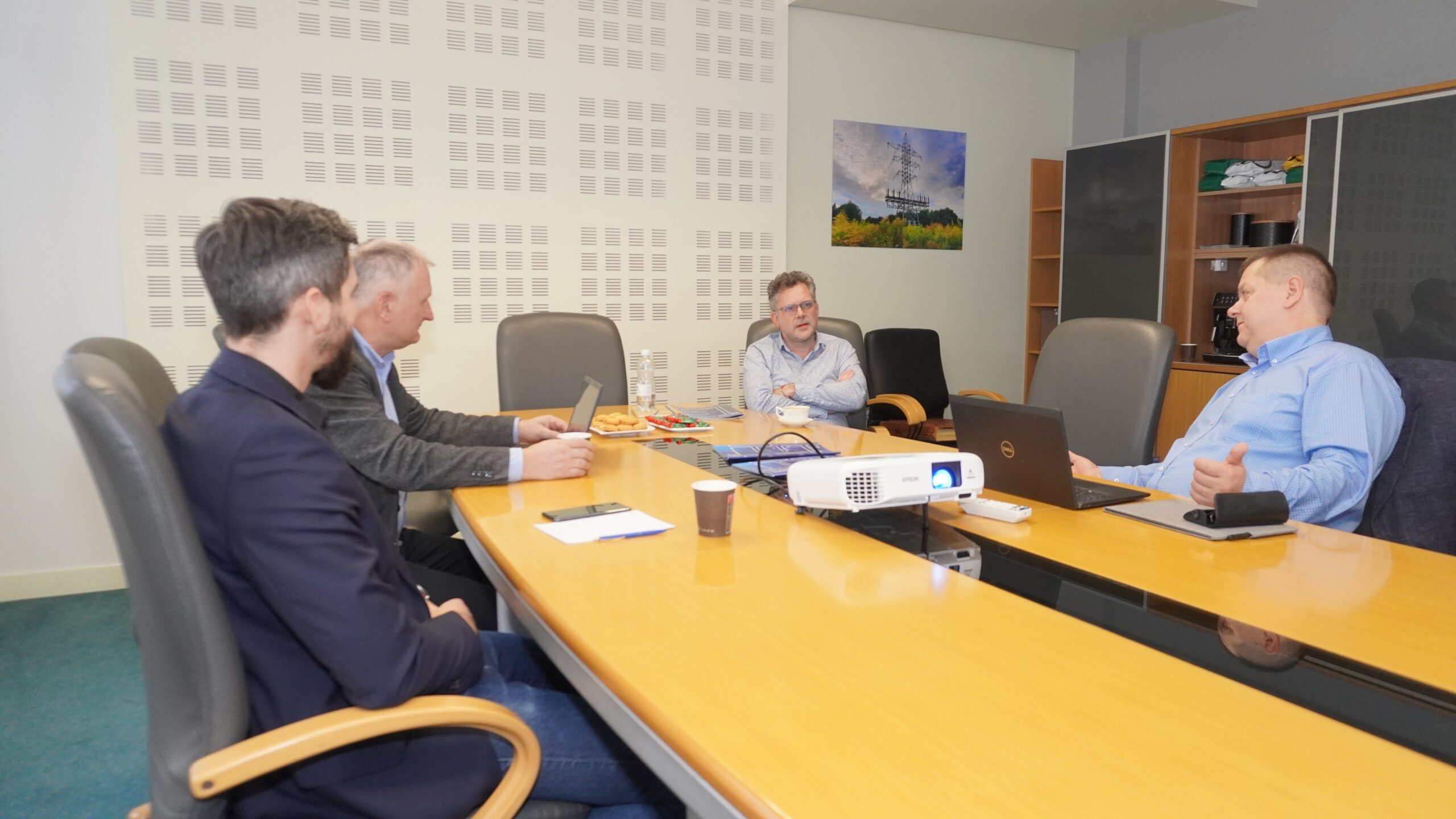 The kick-off meeting of the LIFE22-CET-Low2HighDH project took place in Madrid
In 2023 October 25-26th the LIFE program project "Developing methodologies for the integration of low-grade energy sources into high-temperature district heating networks" (LIFE22-CET-Low2HighDH) kick-off meeting took place in Madrid, Spain. The meeting was attended by the Deputy Directors of LEI Dr. Rimantas Bakas and dr. Rolandas Urbonas.
During the meeting, project activities were discussed and presentations of project partners took place. Rolandas Urbonas presented LEI's capacities, competences and planned activities in the project. LEI is responsible for coordinating the work package "Beneficiaries and support scope definition" and the activity "Support scope definition".
More about the project: https://www.lei.lt/en/projektas/low2highdh/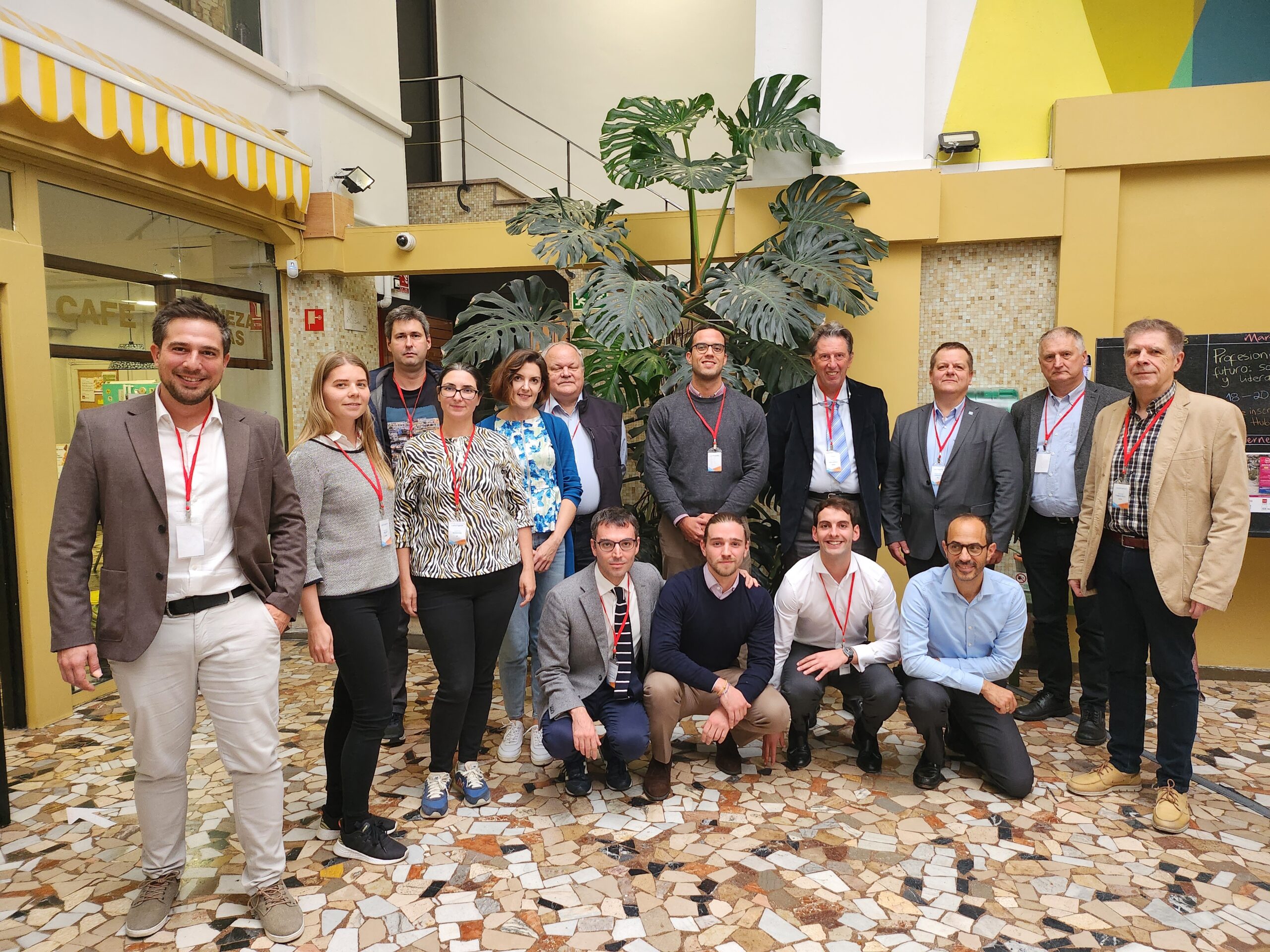 A competition for an Additional Admission to the Doctoral studies 2022
The Lithuanian Energy Institute announces a competition for Additional Admission to a limited number of state-funded full-time doctoral studies in the fields of Energetics and Power Engineering, Environmental Engineering and Economics.
Applicants have to submit the documents via e-mail studijos@lei.lt or submit to Breslaujos st. 3, LT-44403 Kaunas, Lithuania, room AK-233. The paper version of documents will be asked when signing a study agreement.
Important dates and deadlines:
Submission of applications:
30 October – 10 (till 1 p. m.) November, 2023
Motivational interviews:
15-22 November, 2023
You will find all the information and Doctoral research topics for candidates to doctoral studies admission 2023 here:
https://www.lei.lt/en/additional-admission-to-phd-studies-2023/

Career opportunities at the Lithuanian Energy Institute
Contact person
| | |
| --- | --- |
| Studies Administrator | Jolanta Kazakevičienė |
| Address | Breslaujos str. 3 – 233, LT-44403 Kaunas |
| Phone | +370 37 401809 |
| E-mail | study@lei.lt |
GIFFT Project Ignites Sustainable Innovation in European Glass Industry
On October 12, 2023, Brussels, marks the official commencement of the GIFFT project, a European Union-funded initiative aimed at transforming the glass industry's sustainability landscape. Held at the Lithuanian Research Development and Innovation Liaison Office in Brussels, the kick-off meeting signifies the beginning of a collaborative effort to revolutionize glass manufacturing.
A Vision for Sustainable Glass Manufacturing
Europe leads in glass production, but the industry's high energy consumption and CO2 emissions present challenges. GIFFT aims to overcome these hurdles by developing a groundbreaking heat production technology. Utilizing plasma-assisted combustion and gasification systems, the project will integrate bio-based solutions, such as biomass and waste, into glass manufacturing processes.

Kick-Off Meeting Highlights
The kick-off meeting for the GIFFT project marked a promising start with welcoming remarks from the project coordinator Dr. Nerijus Striūgas. Project Officer Javier Sanchez Lopez provided a thorough overview, detailing the project's structure and objectives. Work package leaders presented insights into concept development, gasification, and combustion system plans, highlighting the project's multifaceted approach. The meeting laid a strong foundation for collaborative efforts among partners, setting the stage for GIFFT's pursuit of sustainable innovation in the glass industry.

Powerful Partnerships Driving Change
• LEI (Lietuvos energetikos institutas), Lithuania – Coordinator
• CTH (Chalmers Tekniska Hogskola AB), Sweden
• TUM (Technische Universitaet Muenchen), Germany
• VMU (Vytauto Didziojo Universitetas), Lithuania
• WIP (WIP Renewable Energies) Germany
• PS (JSC Panevezio Stiklas), Lithuania
• SHU (Sheffield Hallam University), United Kingdom
• SCHOTT AG, Germany
• PlasmaAir AG, Germany
These entities will collaboratively develop and validate innovative technologies to create a sustainable, hybrid, and biofuel-flexible heat production system for the glass industry.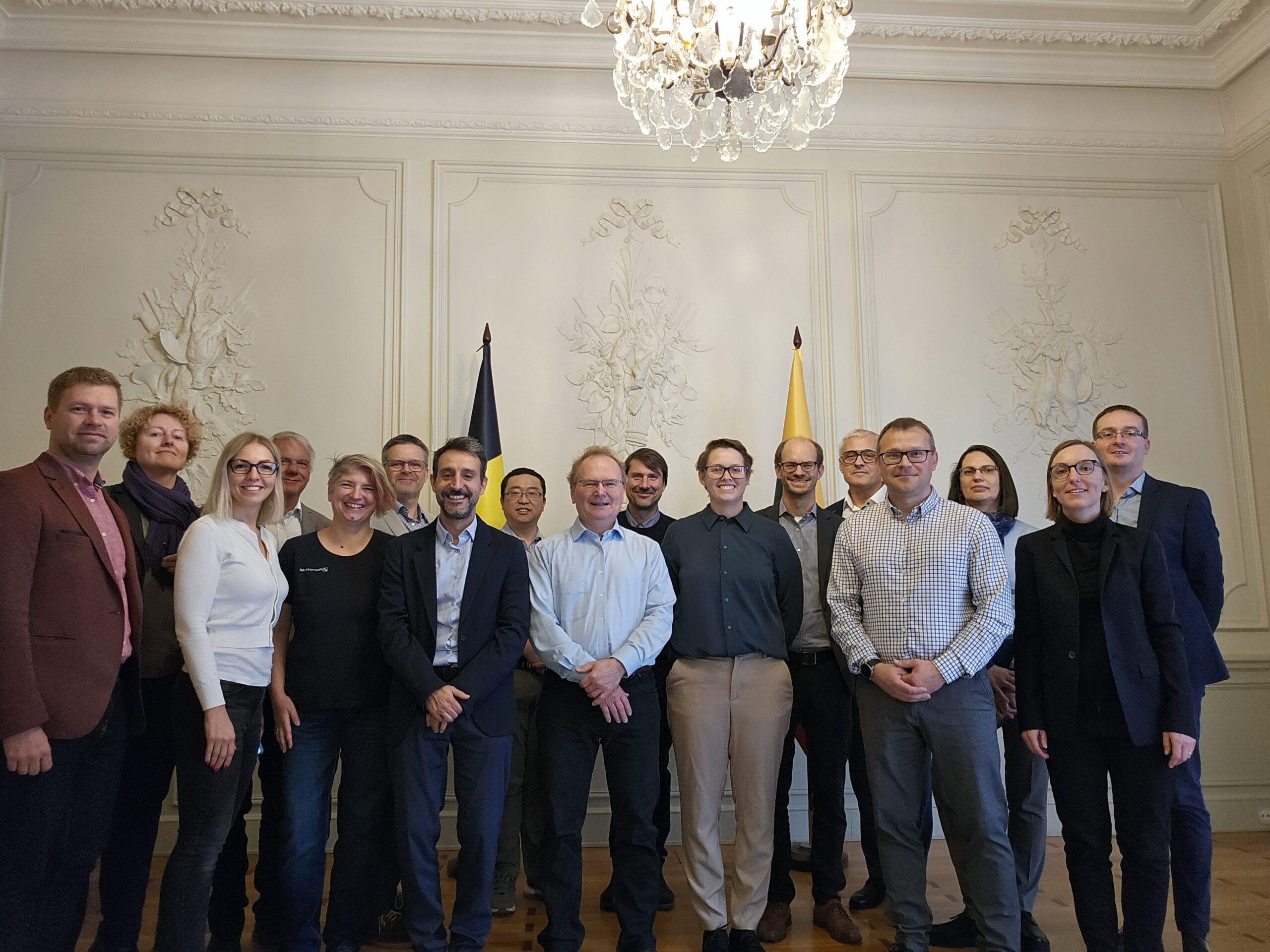 Coordinator contact:
Dr. Nerijus Striūgas, Chief of Laboratory of Combustion Processes, E-Mail: Nerijus.Striugas@lei.lt
Tel: +370 37 401877
Note: This project has received funding from the Horizon Europe program under grant agreement No 101122257.

The kick-off meeting of the GIFFT project took place: researchers will develop solutions for a more sustainable European glass industry
On October 12 the kick-off meeting of the LEI-coordinated GIFFT (Sustainable Glass Industry with Fuel-Flexible Technology) project took place.
Europe is the world leader in glass making, a highly energy-intensive industry that emits high amounts of CO2. The past century has seen improvements in the production process, but they are now approaching their limits. The objective of GIFFT is to develop a sustainable, hybrid, and biofuel flexible heat production technology and process that can be integrated into industrial glass manufacturing through efficient use of plasma-assisted combustion and gasification systems. An integrated heat production technology and process for glass manufacturing will be developed utilising biomass/waste and excess or cheap renewable electricity for syngas production, what will contribute to Europe's progress and leadership for bioenergy integration into industrial settings. GIFFT will then develop and validate in an industrially relevant environment a fuel-flexible entrained flow gasifier (EFG) with a novel e-gasification function and a new plasma-assisted fuel-flexible gas burner for hybrid operation in glass furnaces. This will help diversify feedstock and improve the technological performance as well as cost reduction of bioenergy, ensuring a better circularity and increased use of renewables. The techno-economic feasibility and environmental impact of the technology will also be assessed to confirm that GIFFT contributes to an increased sustainability of biomass combustion and gasification and bioenergy value chains while reducing emissions.
More about the project: https://www.lei.lt/en/projektas/gifft/
Additional admission to Doctoral studies at LEI is approaching
Competition for Admission to state-funded full-time doctoral studies is approaching! Submission of applications: 30 October – 10 (till 1 p. m.) November, 2023
Got any questions? Feel free to ask!
📧 studijos@lei.lt
📞 +370 37 401809
For more information: https://www.lei.lt/en/additional-admission-to-phd-studies-2023/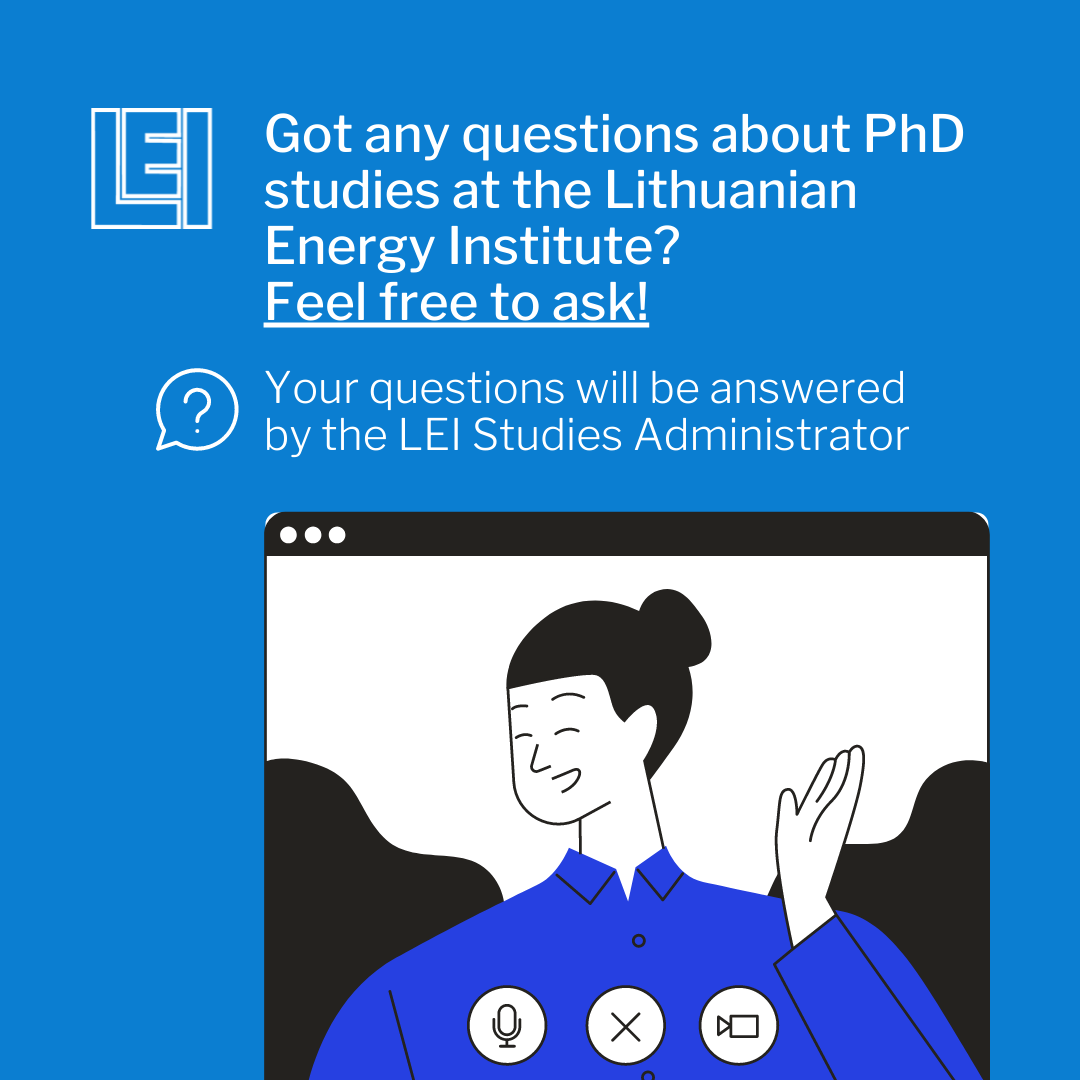 The first newsletter of the LEI-coordinated HARMONISE project has been published
A year ago, the project "Towards harmonisation in licensing of future nuclear power technologies in Europe" (HARMONISE) was launched, today we invite you to familiarize yourself with the first newsletter of the project: www.harmonise-project.eu/media-kit
In the framework of the Euratom Research and Training Programme, HARMONISE will study relevant research and cooperation activities in standardization and nuclear safety considering also the lessons learnt from the stress tests performed in the EU. The project is coordinated by LEI and involves nine ETSON members along with partners representing research organisations, regulators and industry.