Publications
Conference paper
2016
Baltušnikas A. [LEI], Grybėnas A. [LEI], Kriūkienė R. [LEI], Makarevičius V. [LEI], Makštys A. [LEI].
Structural Characterization of Montmorillonite Intercalated with N-cetylpyridinium Chloride and Methyl Benzyl Di-octadecyl Ammonium Chloride In:
Book of abstracts of the 7th Baltic Conference on Silicate Materials BaltSilica 2016. 26-27 May. .
Kaunas: Kauno technologijos universitetas, 2016, p. 1-1. ISSN 2243-6057.
International projects
Seventh Framework Programme (FP7)
Baltic Research Programme
Projects in Lithuania
EU Structural Funds
1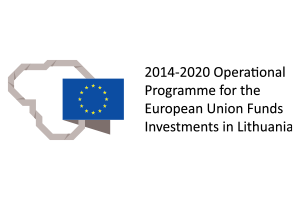 Lietuvos energetikos institutas įgyvendina projektą "Kompetencijos centro MTEP veiklų vykdymas, sukuriant ir išbandant inovatyvų dujinių biodegalų gamybos prototipą" Nr. 01.2.2-CPMore
Other projects in Lithuania
1
Completed
21.04.2008 - 31.12.2010
This project brought together five scientific institutions - Vilnius Gediminas Technical University (VGTU), VGTU Institute of Thermal Insulation (VGTU-TI), Lithuanian Energy InstituteMore