Project programme
Period
31.03.2014 - 30.03.2018
Project status
Completed
Project table
Project website
Database link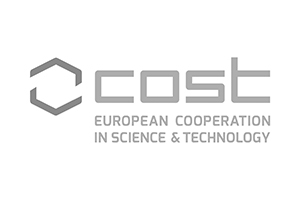 The Action aims to merge the efforts of the European research groups working on the Wind Energy Technology and the pathways to introduce it by means of robust applications to the urban and suburban built environment, thus enhancing the concept of Smart Future Cities. This Action revisits safe, cost-effective and societally accepted wind energy technology for consideration in the design and development of the future urban/suburban habitat.
The principal objective of WINERCOST is to collect the existing expertise on the Built environment Wind energy Technology (BWT) recently developed as a follow-up of the Onshore/Offshore Wind Energy Technology (ON/OFF-WET) and to investigate effective adoption methods for enabling the concept of Smart Future Cities. In addition, the utmost important issue of the social acceptance strategy will be scrutinized in close collaboration with municipality authorities, industry, manufacturers as well as the international wind energy organisations and platforms.
A meticulously developed dissemination plan centrally based on the Action's website, scientific publications in international journals, conferences and training schools, as well as the motivation of senior prominent experts, early stage researchers and opinion makers and involvement of industry and city authorities leaders to enhance the relevant social acceptance strategy.
(Descriptions are provided by the Actions directly via e-COST.)
Since March 2014, the researchers of the Laboratory participate in COST activity Wind energy technology reconsideration to enhance the concept of smart cities (WINERCOST). This activity is aimed at collecting and systematizing the information about expertise of European countries in developing wind energy in the urban environment and assessing the potential of application of wind power plants in smart future cities. Technical, economic and social obstacles and the most efficient measures, fostering development of wind power plants in urban built environment are analyzed. During implementation of this activity, work group meetings, international conferences take place, and summer camps are organized for specialists of various levels.
Working Group 3, including LEI, targets at gathering information on the current state of knowledge and also in comparing the situation in various European countries. This is achieved through review of published sources and literature but also through surveys and interviews with interested parties and groups in society. Based on the findings of this assessment, some approaches are developed for future implementation. In the last phase, a strategy for stakeholder dialogue is proposed bringing together the authorities, industry and research entities to test the approaches and to prepare the ground for the BWT to become reality through implementation in Smart Cities.
Coordinator:  prof. Georgos Stavroulakis, Greece
Working Group 3 members:
Chair Prof. Ruben Paul Borg, ruben.p.borg@um.edu.mt, Malta
Vice-chair Dr. Neveen Hamza, neveen.hamza@newcastle.ac.uk, UK
Dr. Christos EFSTATHIADES, chefst@cytanet.com.cy, Cyprus
Dr. Mantas MARCIUKAITIS, mantas@mail.lei.lt, Lithuania
Mr. Conor NORTON, conor.norton@dit.ie, Ireland
Ms. Stefanie HUBER, stefanie.huber@enco-ag.ch, Switzerland
Prof. Mate SRSEN, mate.srsen@gradri.uniri.hr, Croatia
Related scientific publications