Project programme
Period
01.02.2010 - 31.01.2013
Project status
Completed
Project table
Database link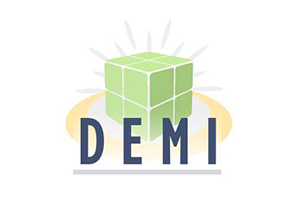 The project aims to enhance existing product and process design systems with features that will enable engineers to:
design single discrete manufacturing processes in the optimal way regarding energy use and thus to contribute to a reduction of their ecological impact
design/ generate appropriate extended monitoring and decision making services to support the design of these installations to ensure their optimal energy efficiency over the process life cycle.
The generic solution for these additional features had developed in form of a generic methodology and software components (services), which can be easily added/ integrated as enhancements of the existing design systems.
In the scope of the project these components had integrated with 3 existing product/process design systems and demonstrated in 3 business cases.
LEI evaluated existing product/process design methods and tools to optimise energy use pattern over the product/process life cycle by developing Generic methodology on how to optimally take into account energy efficiency issues within product/process design in manufacturing industry.
Extend current industry process design tools with energy optimisation aspects.
Total cost: 3 724 269 EUR (LEI part: 192 960 EUR)
Coordinator: FUNDACION TECNALIA RESEARCH & INNOVATION, Spain
Participants:
INSTITUT FÜR ANGEWANDTE SYSTEMTECHNIK BREMEN GMBH, Germany
VOLKSWAGEN AG, Germany
MOLDWARE GMBH, Germany
SISTEPLANT SL, Spain
FUNDICIONES DEL ESTANDA SA, Spain
LIETUVOS ENERGETIKOS INSTITUTAS, Lithuania
IVL SVENSKA MILJOEINSTITUTET AB, Sweden
MB AIR SYSTEMS LIMITED, United Kingdom