Project programme
Period
01.06.2019 - 31.05.2024
Project status
Ongoing
Project table
Project website
Database link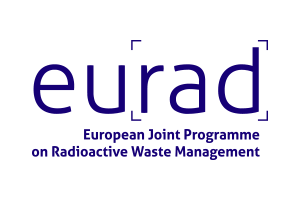 Following decades of RD&D in support of the safe management and disposal of radioactive waste, and building on the preparatory work of the recent EC JOPRAD project, a European Joint Programme on Radioactive Waste Management (EURAD) is now proposed to coordinate activities on agreed priorities of common interest between European Waste Management Organisations (WMOs), Technical Support Organisations (TSOs) and Research Entities (REs).
Such Joint Programming will complement National RD&D Programmes, by jointly establishing and carrying out activities jointly where there is added value at the European level. It is the logical next step in deepening collaboration between European actors in the field of radioactive waste management (RWM). It builds on existing and emerging networks of European actors (IGD-TP, SITEX and REs network), preceding coordination and support actions (in particular, SecIGD2, SITEX-II project and JOPRAD).
The Joint Programme will generate and manage knowledge to support EU Member States with their implementation of the Directive 2011/70/Euratom (Waste Directive), taking into account the different magnitudes and stages of advancement of Member State National Programmes. This will encompass:
Supporting Member-States in developing and implementing their national RD&D programmes for the safe long-term management of their full range of different types of radioactive waste through participation in the RWM Joint Programme; in particular:
Consolidating existing knowledge for the safe start of operation of the first geological disposal facilities for spent fuel, high-level waste, and other long-lived radioactive waste, and supporting optimization linked with the stepwise implementation of geological disposal; and
Enhancing knowledge management and transfer between organisations, Member-States and generations.
Call: NFRP-2018
Overall budget: 59 922 246,61 EUR (LEI part: 181 637,50 EUR)
Coordinator: AGENCE NATIONALE POUR LA GESTION DES DECHETS RADIOACTIFS, France
Partners:
ARAO-AGENCIJA ZA RADIOAKTIVNE ODPADKE LJUBLJANA ZAVOD, Slovenia
BEL V, Belgium
BUNDES-GESELLSCHAFT FUR ENDLAGERUNGMBH (BGE), Germany
COMMISSARIAT A L ENERGIE ATOMIQUE ET AUX ENERGIES ALTERNATIVES, France
CENTRO DE INVESTIGACIONES ENERGETICAS, MEDIOAMBIENTALES Y TECNOLOGICAS-CIEMAT, Spain
PUBLIC UNION CHORNOBYL RESEARCH AND DEVELOPMENT INSTITUTE, Ukraine
CENTRE NATIONAL DE LA RECHERCHE SCIENTIFIQUE CNRS, France
CENTRALE ORGANISATIE VOOR RADIOACTIEF AFVAL NV, Netherlands
VALSTYBINIS MOKSLINIU TYRIMU INSTITUTAS FIZINIU IR TECHNOLOGIJOS MOKSLU CENTRAS, Lithuania
CENTRUM VYZKUMU REZ SRO, Czechia
DANSK DEKOMMISSIONERING, Denmark
ELLINIKI EPITROPI ATOMIKIS ENERGEIAS, Greece
EMPRESA NACIONAL DE RESIDUOS RADIACTIVOS S.A., Spain
FORSCHUNGSZENTRUM JULICH GMBH, Germany
GESELLSCHAFT FUR ANLAGEN UND REAKTORSICHERHEIT (GRS) gGmbH, Germany
VALSTYBES IMONE IGNALINOS ATOMINE ELEKTRINE, Lithuania
INSTYTUT CHEMII I TECHNIKI JADROWEJ, Poland
INSTITUT DE RADIOPROTECTION ET DE SURETE NUCLEAIRE, France
INSTITUTO SUPERIOR TECNICO, Portugal
ASSOCIACAO DO INSTITUTO SUPERIOR TECNICO PARA A INVESTIGACAO E DESENVOLVIMENTO, Portugal
INSTITUT JOZEF STEFAN, Slovenia
JRC -JOINT RESEARCH CENTRE- EUROPEAN COMMISSION, Belgium
KARLSRUHER INSTITUT FUER TECHNOLOGIE, Germany
LIETUVOS ENERGETIKOS INSTITUTAS, Lithuania
ENERGIATUDOMANYI KUTATOKOZPONT, Hungary
NATIONALE GENOSSENSCHAFT FUER DIE LAGERUNG RADIOAKTIVER ABFAELLE, Switzerland
"NATIONAL CENTER FOR SCIENTIFIC RESEARCH "DEMOKRITOS"", Greece
NUCLEAR ENGINEERING SEIBERSDORF GMBH, Austria
NARODNY JADROVY FOND, Slovakia
NUCLEAR RESEARCH AND CONSULTANCY GROUP, Netherlands
NATIONALE INSTELLING VOOR RADIOACTIEF AFVAL EN VERRIJKTE SPLIJSTOFFEN, Belgium
POSIVA OY, Finland
PAUL SCHERRER INSTITUT, Switzerland
RADIOAKTIV HULLADEKOKAT KEZELO KOZHASZNU NONPROFIT KORLATOLT FELELOSSEGU TARSASAG, Hungary
REGIA AUTONOMA TEHNOLOGII PENTRU ENERGIA NUCLEARA – RATEN, Romania
RADIOACTIVE WASTE MANAGEMENT LIMITED, United Kingdom
STUDIECENTRUM VOOR KERNENERGIE / CENTRE D'ETUDE DE L'ENERGIE NUCLEAIRE, Belgium
SVENSK KARNBRANSLEHANTERING AKTIEBOLAG, Sweden
STATE ENTERPRISE STATE SCIENTIFIC AND TECHNICAL CENTER FOR NUCLEAR AND RADIATION SAFETY, Ukraine
SLOVENSKA TECHNICKA UNIVERZITA V BRATISLAVE, Slovakia
RADIOACTIVE WASTE REPOSITORY AUTHORITY, Czechia
STATNI USTAV RADIACNI OCHRANY v.v.i., Czechia
NEDERLANDSE ORGANISATIE VOOR TOEGEPAST NATUURWETENSCHAPPELIJK ONDERZOEK TNO, Netherlands
TS ENERCON MERNOKIRODA KFT, Hungary
TECHNICAL UNIVERSITY OF SOFIA, Bulgaria
UNIVERSITY OF CYPRUS, Cyprus
HELSINGIN YLIOPISTO, Finland
UNITED KINGDOM RESEARCH AND INNOVATION, United Kingdom
TEKNOLOGIAN TUTKIMUSKESKUS VTT OY, Finland
VUJE AS, Slovakia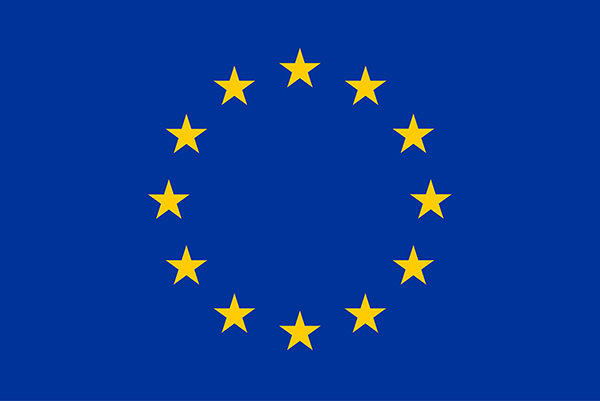 This project has received funding from the Euratom Research and Training Programme under grant agreement No. 847593.