Project programme
Period
01.01.2005 - 31.12.2006
Project status
Completed
Project table
Project website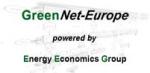 The project was designed chiefly to develop strategies aimed at integrating energy from renewable sources into European power grids as cheaply as possible. The project's basic tool, the GreenNet Europe software, was developed further with the incorporation of various parameters, constraints and energy policies. Real costs for grid integration, extension and reinforcement were extrapolated and correlated with usual infrastructure costs and electricity prices. By identifying the barriers to large-scale integration of RES-E and taking into account varying constraints, the project set out to develop best-practice concepts to overcome the barriers identified. The project team had utilities and transmission operators (Energinet, EnBW and Wienstrom) on board, a prerequisite to allow for real market input and for an effective dissemination.
The GreenNet software was further developed, modelling strategies for the integration of renewable electricity as cheaply as possible. The various constraints and energy policies up until 2020 were incorporated in the model and the simulation software is being delivered free of charge on CD-ROM or is available on the website.
Comprehensive, empirical data were collected on the cost-resource curves for existing renewable energy generation and additional system operation reinforcement, factoring in extension costs triggered by intermittent integration within the different European systems.
Identification of the three major barriers to progress: allocation of grid integration costs; no common best practice in grid access charging; and no incentives for grid operators to connect RES-E generators.
Tailor-made, practical guidelines and action plans were published for decision makers and other interested parties, establishing a common understanding on strategies for least-cost integration of renewables across a wider Europe.
The www.greennet-europe.org website received more than 27 762 visitors.
Total cost: 1 286 068 EUR
Coordinator: Vienna University of Technology (Technische Universitaet Wien), Austria
Partners: 
WIENSTROM GmbH, Austria
Black Sea Regional Energy Centre, Bulgaria
Elkraft System a.m.b.a., Denmark
Elsam A/S, Denmark
Risoe National Laboratory, Denmark
EnBW Energie Baden-Württemberg AG, Germany
Fraunhofer-Gesellschaft zur Förderung der angewandten Forschung e.V., Germany
University of Stuttgart, Germany
Politecnico di Milano – Dipartimento di Energetica, Italy
Lithuanian Energy Institute, Lithuania
Energy research Centre of the Netherlands, Netherlands
SINTEF Energiforskning AS, Norway
Lund University / Lund Institute of Technology, Sweden
IT Power Limited, United Kingdom
University of Manchester, United Kingdom
Agencija za prestrukturiranje energetike d.o.o., Slovenia