Position:
Senior research associate
Phone number:
+37037401955
Publications
Study
2021
Almad I., Debrah S.K., Eid N., Fisher M.N., Galinis A. [LEI], González Cáceres, P., Güngör G., Hoang T. Dung, Hughes A., Imtiaz M., Jamal N., Konpielko L., Konstantinavičiūtė I. [LEI], Kovachev M., Krstanovič L., Lekavičius V. [LEI], Monti S., Muradyan R., Nagel Araya B., Neniškis E. [LEI], Nguyen A. Tuan, Norvaiša E. [LEI], Nyasapoh M. A., Petrosyan A., Plich M., Saleemullah M., Sargsyan V., Sari R., Turton H., Vincze P., Zeljko M..
The Potential Role of Nuclear Energy in National Climate Change Mitigation Strategies
In:
IAEA-TECDOC-1984.
Vienna: International Atomic Energy Agency, 2021, p. 1-122. ISBN 978-92-0-135621-5.
2019
Scientific article
2023
2021
2012
Conference paper
2021
2019
2015
International projects
Horizon 2020
Seventh Framework Programme (FP7)
LIFE Programme
Nordic Energy Research Programme (NERP)
Projects in Lithuania
Research Council of Lithuania projects
1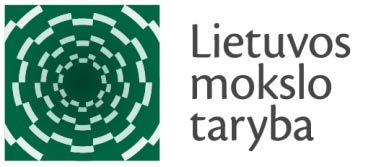 Completed
05.04.2018 - 29.09.2018
This research project was devoted to analysing opportunities to obtain housing for the Lithuanian population and possible measures to increase housing availability. The project aims tMore