Position:
Senior Research Associate
Phone number:
+37037401916
Publications
Scientific article
2021
2020
Conference paper
2020
Bastakys L., Mathew J.S., Marcinauskas L. [LEI], Aikas M. [LEI], Tučkutė S. [LEI].
Structural and Tribological Properties of Ceramic Coatings Deposited by Plasma Spraying In:
NBCM 2020: international conference on nanostructured bioceramic materials, 1-3 December 2020, Vilnius, Vilnius University: conference book.
Vilnius: Vilniaus universitetas, 2020, 20, p. 1-1. ISBN 978-609-07-0557-5.
2018
Gimžauskaitė D. [LEI], Tamošiūnas A. [LEI], Tučkutė S. [LEI], Snapkauskienė V. [LEI], Aikas M. [LEI], Uscila R. [LEI].
The use of thermal water vapor arc plasma as an oily soil remediation technique In:
Presented at 2nd International Research Conference on Sustainable Energy, Engineering, Materials and Environment, Mieres, Spain, 25-27 July 2018..
Oviedo, Spain: MDPI, 2018, p. 1-4. ISBN 978-84-17238-93-3.
2015
Girdzevičius D. [LEI], Tučkutė S. [LEI], Milčius D. [LEI].
In-situ low temperature plasma hydrogenation of pure Mg thin films In:
12th Annual international conference of young scientists on energy issues (CYSENI 2015), Kaunas, Lithuania, May 27–28, 2015.
Kaunas: Lietuvos energetikos institutas, 2015, p. 11-16. ISSN 1822-7554.
Projects in Lithuania
EU Structural Funds
1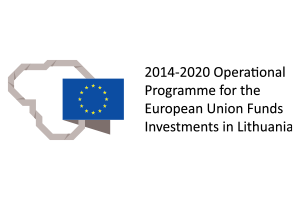 Ongoing
02.05.2020 - 30.04.2023
Lietuvos energetikos institutas įgyvendina projektą "Kompetencijos centro MTEP veiklų vykdymas, sukuriant ir išbandant inovatyvų dujinių biodegalų gamybos prototipą" Nr. 01.2.2-CPMore