Position:
Senior research associate
Phone number:
+37037401984
Publications
Scientific article
2022
2021
2019
2018
2017
Conference paper
2022
2021
Pitak I. [LEI], Denafas G. [LEI], Kalpokaitė Dičkuvienė R. [LEI].
Extraction of high calorific fraction from municipal solid waste during mechanical biological treatment process In:
The 17th International Conference of Young Scientists on Energy and Natural Sciences Issues (CYSENI 2021) Kaunas, Lithuania, May 24-28, 2021.
Kaunas: Lietuvos energetikos institutas, 2021, p. 44-54. ISSN 1822-7554.
International projects
Seventh Framework Programme (FP7)
Baltic Research Programme
Other international projects
Projects in Lithuania
EU Structural Funds
1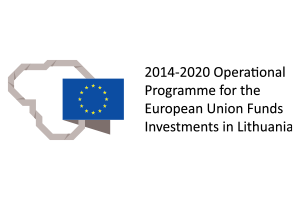 Lietuvos energetikos institutas įgyvendina projektą "Kompetencijos centro MTEP veiklų vykdymas, sukuriant ir išbandant inovatyvų dujinių biodegalų gamybos prototipą" Nr. 01.2.2-CPMore
Other projects in Lithuania
1
Completed
21.04.2008 - 31.12.2010
This project brought together five scientific institutions - Vilnius Gediminas Technical University (VGTU), VGTU Institute of Thermal Insulation (VGTU-TI), Lithuanian Energy InstituteMore