Laboratory of Nuclear Installation Safety (17)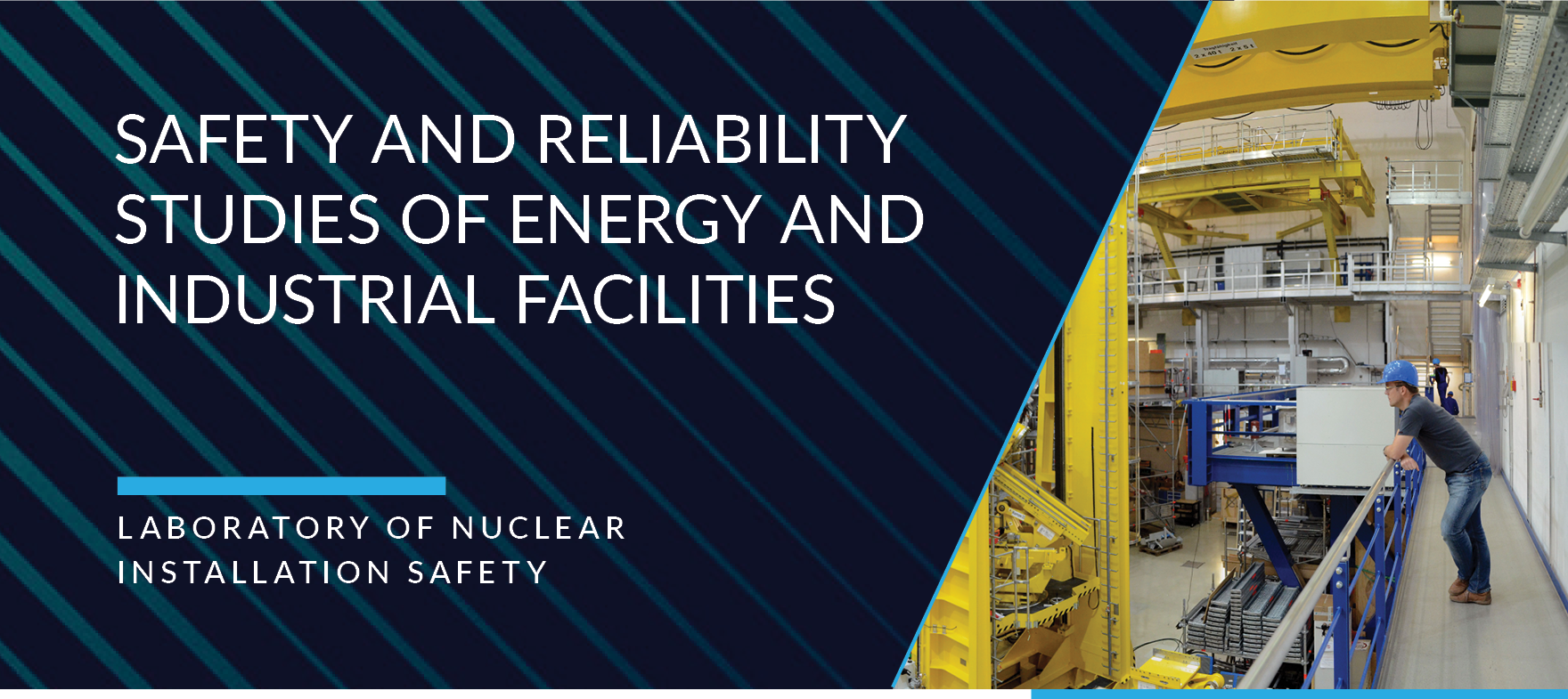 MAIN RESEARCH AREAS OF THE LABORATORY:
safety assessment of nuclear power plants;
safety analysis of thermonuclear fusion reactors;
analysis of new generation nuclear power plants;
analysis of thermal-hydraulic accident and transient processes;
assessment of change of thermal-hydraulic parameters in NPPs containments and other premises;
simulation of transport of radionuclides and aerosols in premises;
analysis of reactivity initiated accident processes of nuclear reactor and justification of reactor core modifications;
safety assessment of decommissioning and dismantling of nuclear installations;
level 1 and level 2 probabilistic safety assessment of NPPs;
reliability estimation and control of energy systems;
strength analysis of structures, piping and other components in complex technical systems;
failure analysis and engineering assessment for complex technical systems;
risk and hazard assessment of industrial objects;
assessment of security of energy supply;
probabilistic modeling and analysis of unusual events;
analysis of sensitivity and uncertainty of modeling results;
modeling of processes in hydraulic networks (heat/water supply, etc.) and assessment of heat supply reliability;
fundamental research in thermal physics.
Together with domestic and foreign entities, the staff of the Laboratory are involved in the implementation of various projects: state subsidy funded scientific research projects; projects funded by the national research programme Energy for the Future; a long-term institutional research and experimental development program; international projects under the EU 6th, 7th Framework Programmes, Horizon 2020 and other projects; as well as other projects according to the orders of Lithuanian enterprises.
The staff of the Laboratory participates in various events related to nuclear energy, presents papers at major international conferences on safe operation of nuclear power plants and decommissioning issues, safety of fusion facilities and physical phenomena occurring in them. Researchers actively participate in various international and Lithuanian training programs, IAEA seminars, committee meetings and coordination meetings, activity of FUSION development committees and other organizations and scientific associations.
Subdivisions
Nuclear and thermonuclear energy:

neutronic dynamic processes analysis;
analysis of thermal-hydraulic, operational transients and accident processes in reactor cooling circuits and NPPs containments;
analysis of severe accidents in nuclear installations;
analysis of radionuclides' transfer and spread;
probabilistic safety analysis of nuclear installations;
technologies for nuclear facilities decommissioning.
Other energy facilities and future technologies:

one/two phase flow research;
application of computer flow dynamics software (CFD) packages;
investigations of thermal-hydraulic processes in pipeline networks.
Technology risk and energy security:

reliability of energy supply, security of energy infrastructures, extreme events;
technology risks;
structural mechanics research.
R&D classification
Risk and safety management
Flow simulation and thermal calculations
R&D services
Thermal-hydraulic analysis of design basis and beyond design basis accidents in nuclear / thermal power plants and other devices and systems.
Failure processes modelling in structures/pipelines and strength analysis under static and dynamic loads.
Analysis of statistical data, investigation and optimization of energy processes.
Probabilistic risk/safety analysis, assessment of likelihood of various events.
Evaluation of nuclear reactors physic problems using deterministic and Monte Carlo methods.
Reliability evaluation and safety analysis of complex and potentially dangerous objects.
Development, verification, validation of simulation models and analytical study of complex energetics and other systems.
Studies of distributional pipeline systems (district heating network, hot/cold water).
Risk monitoring in energy sector. Planning of operational control duration.
Simulation of three-dimensional computational hydrodynamics (CFD) problems using the finite element and volume methods. Raman scattering spectra registration in the gas and liquid flow.
Membership
Branduolinės inžinerijos problemų laboratorija (14)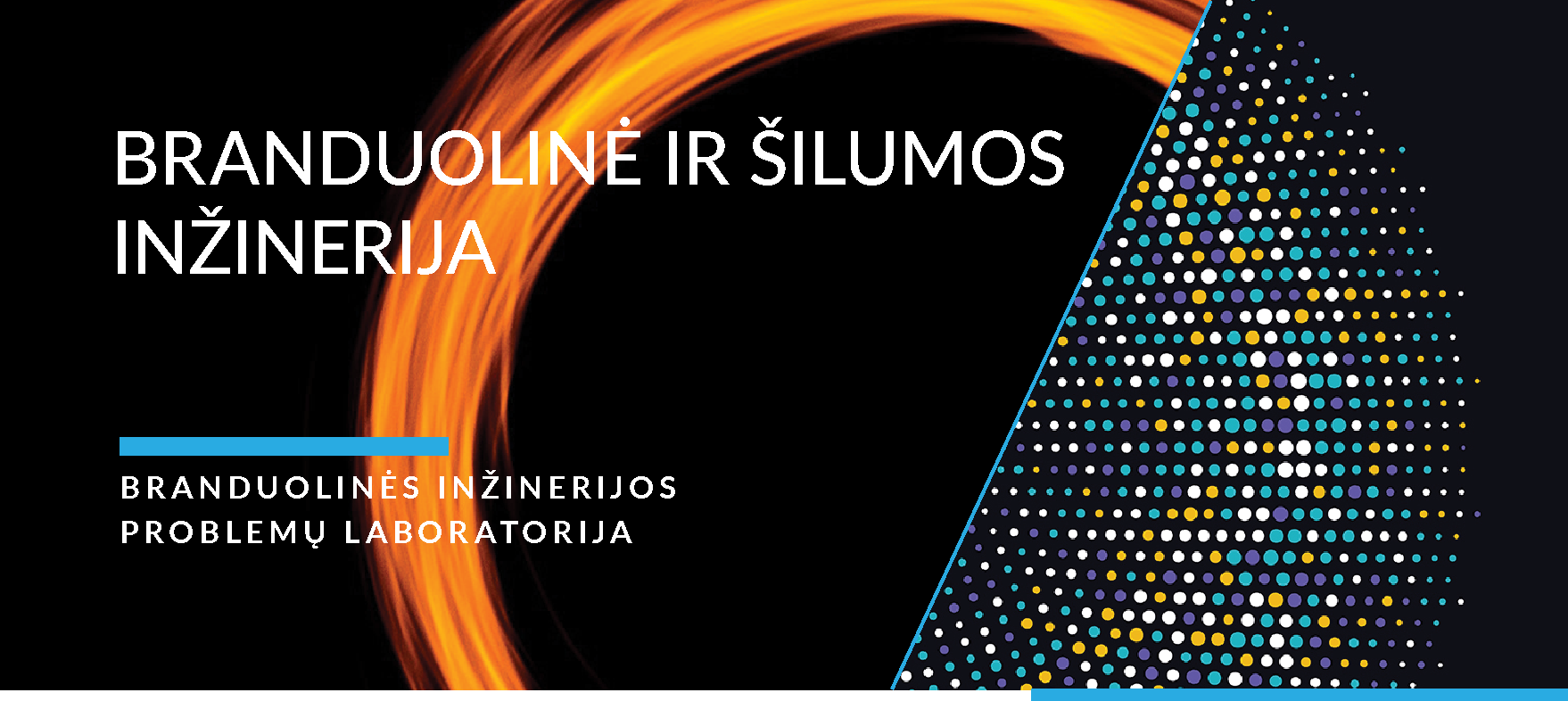 PAGRINDINĖS LABORATORIJOS MOKSLINĖS VEIKLOS KRYPTYS:
panaudoto branduolinio kuro tvarkymo sauga;
radioaktyviųjų atliekų tvarkymo sauga;
branduolinių objektų eksploatacijos nutraukimo įvairių veiksnių vertinimas;
biokuro deginimo metu su dūmais išmetamos atliekinės šilumos atgavimas bei išeinančių emisijų mažinimas;
šilumos atidavimo ir hidrodinaminių procesų įvairiose sistemose ir jų komponentuose tyrimai;
gaisro saugos tyrimai.
Verslui siūlomos paslaugos:
Biokuro ir kituose šilumos generavimo įrenginiuose susidarančios atliekinės šilumos atgavimo šilumokaičiuose ir kondensaciniuose ekonomaizeriuose tyrimai bei galimybių tobulinti šiuos įrenginius vertinimas;
Biokuro deginimo metu su dūmais išeinančių emisijų tyrimai, naudojant elektrostatinius bei kitokius filtrus ir galimybių juos tobulinti vertinimas;
Kompleksiniai šilumos mainų ir srauto hidrodinamikos įvairiose technologinėse sistemose ir jų komponentuose tyrimai;
Sudėtingų daugiakomponenčių objektų aušimo/kaitimo modeliavimas, įvertinant laidumo, konvekcijos, spinduliavimo, saulės radiacijos ir kitų išorės veiksnių įtaką;
Patalpų, kuriose yra degių medžiagų, gaisro pavojaus ir konstrukcijų atsparumo gaisrui vertinimas;
Gaisro židinyje esančio/galinčio patekti sudėtingos konstrukcijos įrenginio detalus terminės būklės vertinimas;
Lokalizuoto perkaitimo identifikavimas, naudojant mikroskopo-termovizoriaus sistemą;
Radioaktyviųjų atliekų ir panaudoto branduolinio kuro charakteristikų, apdorojimo, saugojimo ir šalinimo į atliekynus saugos ir poveikio aplinkai vertinimas;
Pavojingų medžiagų ir dujų sklaidos geologinėse struktūrose (porėta, plyšiuota aplinka) modeliavimas;
Branduolinių objektų eksploatacijos nutraukimo saugos, poveikio aplinkai bei kitų veiksnių vertinimas.
Plačiau apie vykdomą veiklą
Kas dirba mūsų laboratorijoje?
Laboratorijoje dirba KTU, VDU, VU, VGTU absolventai, studijavę įvairias specialybes: termoinžineriją, fiziką, taikomąją fiziką, pramonės šiluminę energetiką, biofiziką, informatiką, chemiją, matematiką, anglų kalbą ir technikos kalbos vertimą.
Visada ieškome gabių ir mokslą mylinčių naujų absolventų.
Užsakovai ir partneriai
Pagrindinis ir didžiausias Branduolinės inžinerijos problemų laboratorijos užsakovas – VĮ Ignalinos atominė elektrinė, taip pat sėkmingai teikiame paslaugas ir užsienio užsakovams, dirbame su užsienio šalių ir Lietuvos partneriais. Taip pat vykdome Lietuvos mokslo tarybos bei kitus konkursinius projektus.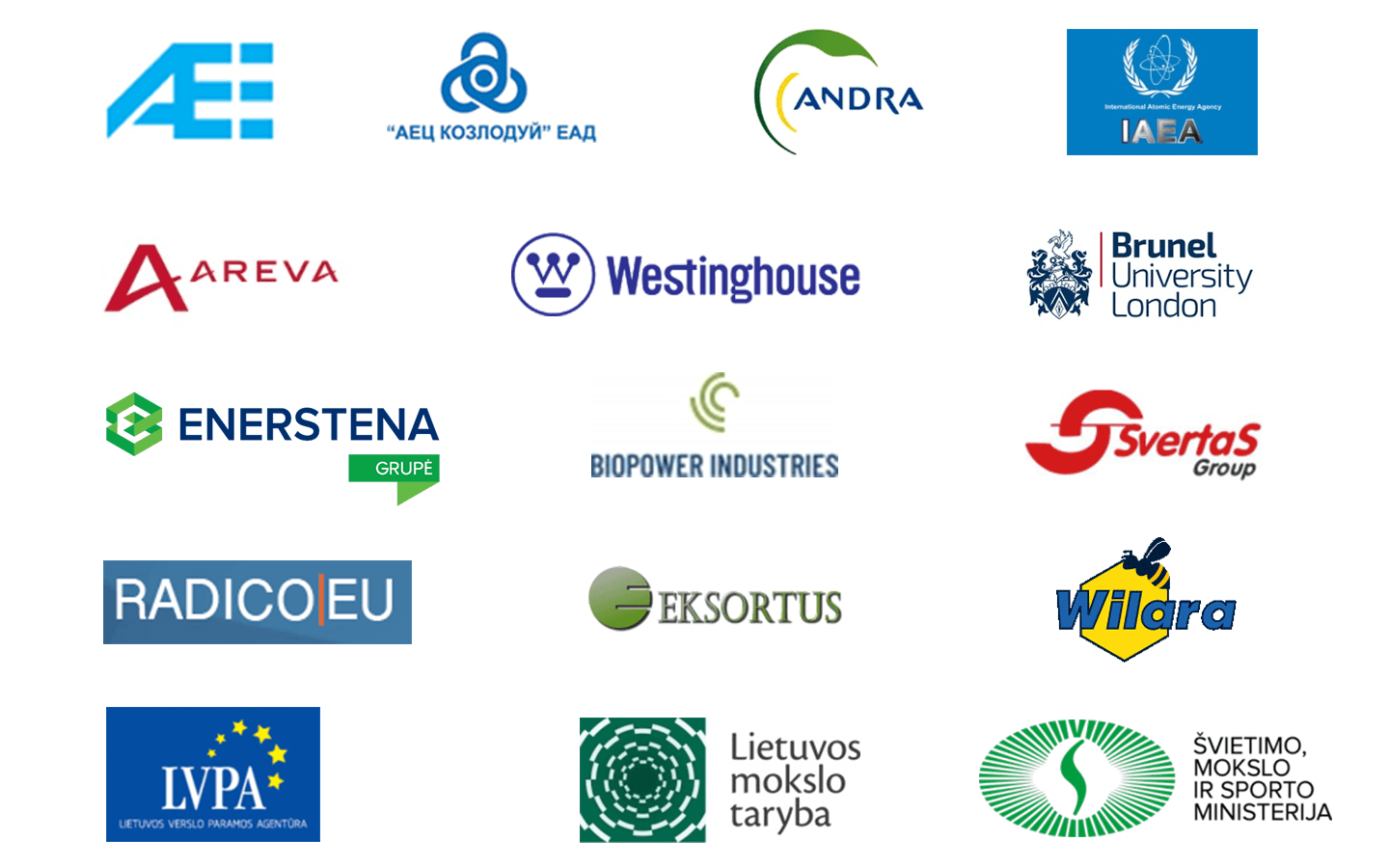 Branduolinių įrenginių saugos laboratorija (17)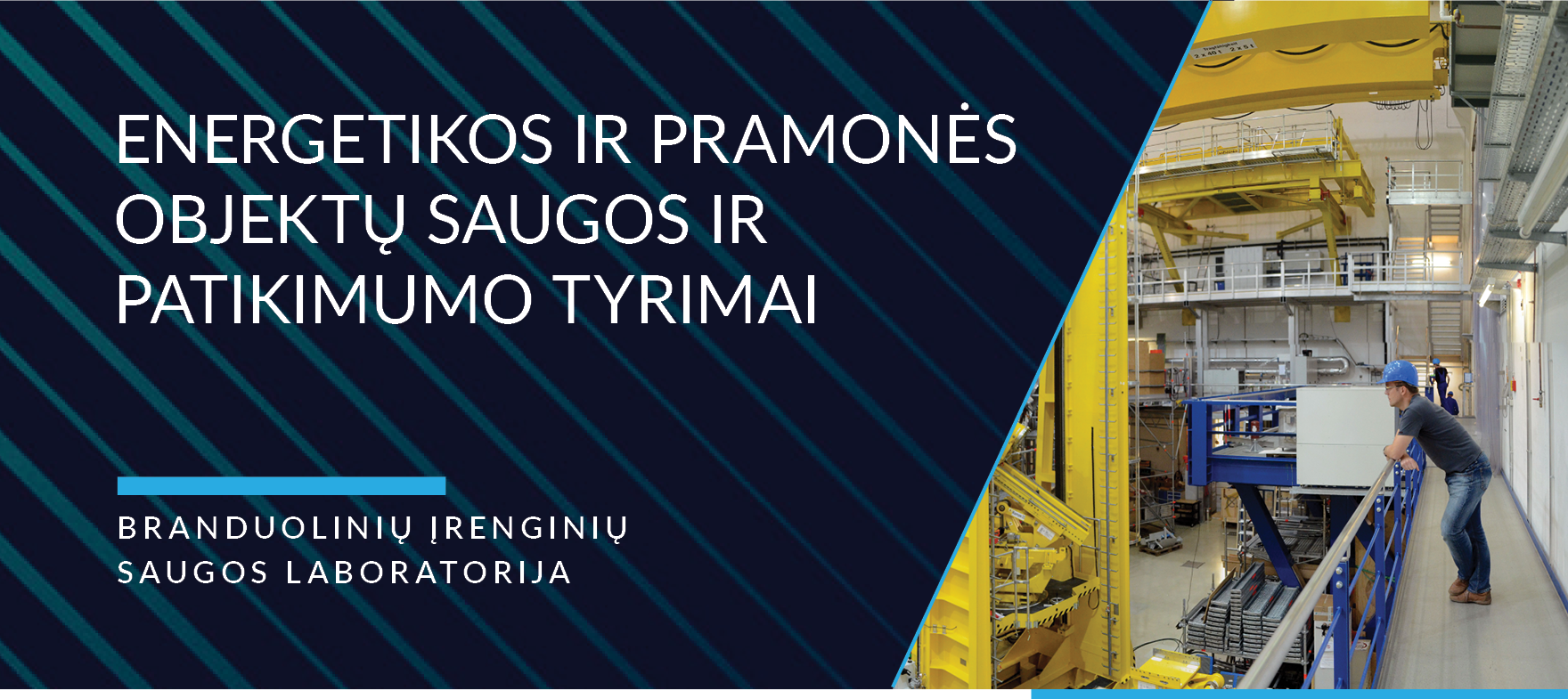 PAGRINDINĖS LABORATORIJOS TYRIMŲ KRYPTYS:
pramonės objektų ir energetikos sistemų saugos, patikimumo ir rizikos vertinimas;
eksploatuojamų ir inovatyvių branduolinių jėgainių saugos ir patikimumo vertinimas;
branduolių sintezės įrenginių saugos ir patikimumo vertinimas;
branduolinės energetikos ir radioaktyvių atliekų tvarkymo objektų eksploatacijos nutraukimo saugos ir rizikos vertinimas;
sudėtingų techninių sistemų gedimų analizė ir inžinerinis vertinimas;
statybinių konstrukcijų, vamzdynų ir kitų elementų stiprumo vertinimas;
hidraulinių tiekimo tinklų (šilumos, vandens, dujų ir kt.) patikimumo vertinimas;
energijos tiekimo saugumo vertinimas;
fundamentiniai ir taikomieji šiluminės fizikos tyrimai.
Kartu su šalies ir užsienio subjektais laboratorijos darbuotojai vykdo įvairius darbus: biudžeto subsidijomis finansuotus mokslo tiriamuosius darbus; nacionalinės mokslo programos "Ateities energetika" projektus; ilgalaikę institucinę mokslinių tyrimų ir eksperimentinės plėtros programą; ES 6-osios, 7-osios BP, ES Horizontas 2020 programos bei kitus tarptautinius projektus; o taip pat kitus projektus pagal Lietuvos ūkio subjektų užsakymus.
Laboratorijos darbuotojai dalyvauja įvairiuose branduolinės tematikos renginiuose, skaito pranešimus pagrindinėse tarptautinėse konferencijose, kuriose nagrinėjama saugi branduolinių jėgainių eksploatacija, eksploatacijos nutraukimo klausimai, termobranduolinės sintezės įrenginių sauga bei juose vykstantys fizikiniai reiškiniai. Mokslininkai aktyviai dalyvauja įvairiose tarptautinėse ir Lietuvoje organizuojamose mokymo programose, TATENA seminaruose, komitetų posėdžiuose ir koordinaciniuose susitikimuose, termobranduolinės sintezės energetikos (FUSION) plėtros komitetų ir kitų organizacijų bei mokslo junginių veikloje.
Padaliniai
Branduolinė ir termobranduolinė energetika:

neutroninės dinamikos procesų analizė;
termohidraulinių, pereinamųjų ir avarinių procesų reaktorių aušinimo kontūruose ir apsauginiuose kiautuose analizė;
sunkiųjų avarijų branduoliniuose objektuose analizė;
radioaktyviųjų medžiagų pernašos ir sklaidos analizė;
branduolinių objektų tikimybinė saugos analizė;
technologijos branduolinių objektų eksploatacijos nutraukimui.
Kiti energetikos objektai ir ateities technologijos:

vienfazių ir dvifazių srautų tyrimai;
kompiuterinės srautų dinamikos (CFD) programų paketų taikymas;
termohidraulinių procesų vamzdynų tinkluose tyrimai.
Technologijų rizika ir energetinis saugumas:

energetinio tiekimo patikimumas, energetinių infrastruktūrų sauga, ekstremalūs įvykiai;
technologijų rizika;
konstrukcijų struktūrinės mechanikos tyrimai.
Teikiamų MTEP paslaugų grupės pagal klasifikatorių
Rizikos ir saugos valdymas
Srauto modeliavimas ir šiluminiai skaičiavimai
MTEP paslaugų aprašymas
Branduolinių/šiluminių jėgainių ir kitų termohidraulinių įrenginių bei sistemų projektinių ir neprojektinių avarijų termohidraulinė analizė.
Konstrukcijų/vamzdynų irimo procesų modeliavimas bei stipruminė analizė, veikiant statinėms ir dinaminėms apkrovoms.
Statistinių duomenų analizė, energetinių procesų tyrimas ir optimizavimas.
Tikimybinė rizikos/saugos analizė, įvairių įvykių tikėtinumo įvertinimas.
Branduolinių reaktorių fizikos problemų vertinimas deterministiniais ir Monte Carlo metodais.
Sudėtingų bei potencialiai pavojingų objektų patikimumo vertinimas ir saugos tyrimas.
Sudėtingų energetikos ir kt. sistemų imitacinių modelių kūrimas, verifikacija, validacija, analitinis tyrimas.
Magistralinių vamzdynų sistemų (CŠT, karšto/šalto vandens) tyrimai.
Rizikos monitoringas energetikoje. Eksploatacinės kontrolės trukmės planavimas.
Trimatės skaičiuojamosios hidrodinamikos (CFD) uždavinių sprendimas baigtinių elementų ir tūriniu metodais. Raman sklaidos spektrų registravimas dujų ir skysčių tėkmėje.
Narystė organizacijose
Nuclear Engineering Laboratory (14)
MAIN RESEARCH AREAS:
Safety of spent nuclear fuel (snf) management;
Safety of radioactive waste management;
Assessment of different factors related to decommissioning of nuclear facilities;
Waste heat recovery from flue gases during biofuel combustion and reduction of the amount of emissions from the exhaust;
Investigation of heat transfer and hydrodynamic processess in various systems and their components;
Fire safety investigation.
FOR BUSINESSES WE OFFER:
Analysis of waste heat recovery from biofuel and other heat generating installations in heat exchangers and condensing economizers as well as evaluation of perspectives on improvement of these installations;
Investigation of emissions exhausted with flue gases during biofuel combustion with electrostatic and other filters as well as evaluation of perspectives on improvement of these filters;
Complex investigations of heat transfer and flow hydrodynamics in various technological systems and their components;
Modelling of cooling and/or heating of complex multicomponent objects taking into account the influence of conduction, convection, radiation, solar insolation and other external factors;
Fire assessment of premises with combustible materials and fire resistance assessment of structures;
Detailed assessment of the thermal state of a complex construction installations present or potentially present in a fire area;
Identification of local overheating using the system of a microscope and a thermal imaging camera;
Modelling of radioactive waste and spent nuclear fuel characteristics, safety and environmental impact assessment of their treatment, storage and disposal facilities;
Modelling of hazardous substances and gas migration in geological structures (porous, fractured media);
Assessment of safety, environmental impact and other factors during nuclear facility decommissioning.
MORE ON OUR ACTIVITIES
WHO ARE OUR EMPLOYEES?
Our employees are graduates from Kaunas University of Technology, Vytautas Magnus University, Vilnius University, and Vilnius Gediminas Technical University who studied thermal engineering, physics, applied physics, industrial thermal energy, biophysics, computer science, chemistry, mathematics, the English language and technical translation.
We are always looking for bright and curious graduates to join our team.
CLIENTS AND PARTNERS
Ignalina Nuclear Power Plant is the main and the largest customer of Nuclear Engineering Laboratory. We also successfully provide services to foreign customers and work with foreign and Lithuanian partners. We also implement competitive projects of the Research Council and other institutions of Lithuania.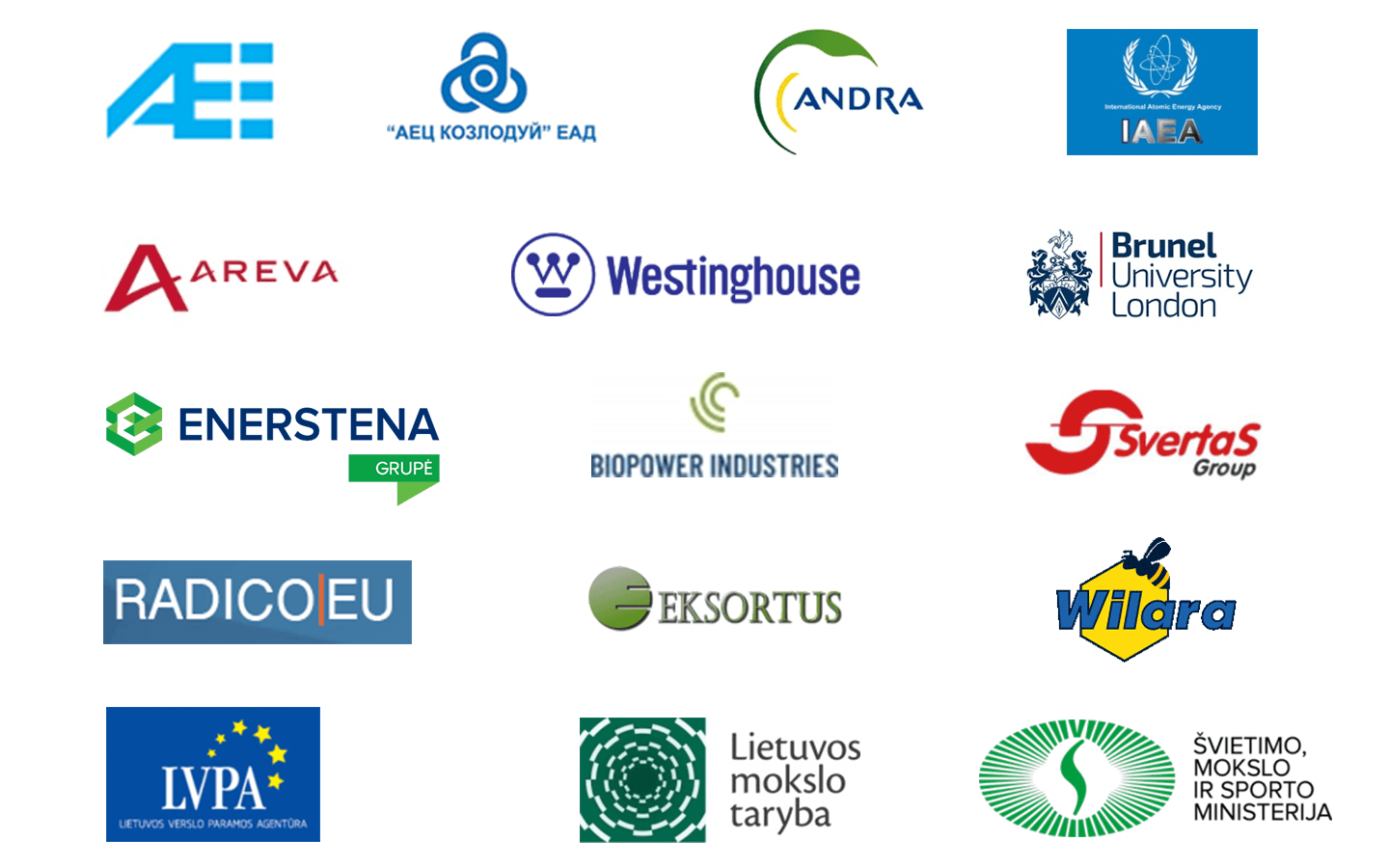 Center for Hydrogen Energy Technologies (18)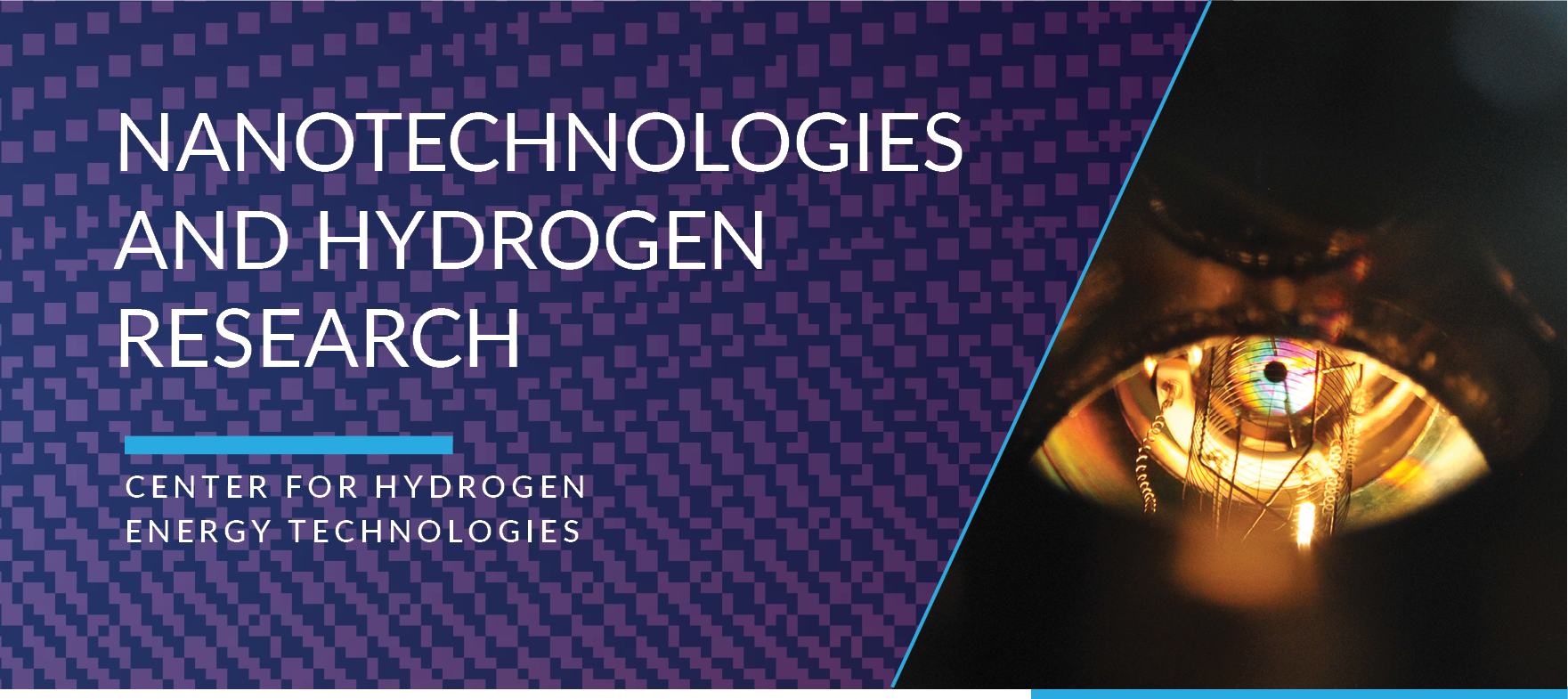 MAIN RESEARCH AREAS OF THE LABORATORY:
research in the field of hydrogen energy technologies
synthesis of hydrogen separation membranes and analysis of their properties;
hydrogen production using water reactions with metals and nanoparticles of their alloys
synthesis of metals and their alloy hydrides designed for hydrogen storage; analysis of their properties;
synthesis of hydrogen fuel cell elements (anodes / electrolytes / cathodes) applying physical vapour deposition methods;
analysis of NiMH battery electrode material properties.
Services provided
Analysis
Centre for Hydrogen Energy Technologies provides comprehensive sample analysis and structural characterisation services.
Sample topology (SEM, optical microscopy, AFM and stylus profilometry).
Crystal structure analysis at room and elevated temperatures (in-situ XRD in vacuum or selected gas environment with temperatures up to 1500 °C).
Elemental and chemical composition analysis starting from the very top surface atomic monolayers (AES, XPS), through micrometre (EDS) and up to millimetre scale (GDS).
More specialised characterisation such as ionic-electronic conductivity, gas sorption kinetics and thermodynamics, precise N2, O2 and H2 amount measurements in metals, surface (micro)hardness and others.

Thin film synthesis
Films of various metals, semi­conductors, oxides, hydrides and other materials can be made by 3" and 4" magnetrons as well as E-beam evaporation processes in inert and reactive gas atmospheres.
RF, DC and pulsed-DC power sources are available.

Plasma processing
Low temperature plasma processing of metals, polymers, organic and other substances can be realised in one of the several vacuum chambers.
More detailed descrition of applied research

Laboratory of Hydrology (33)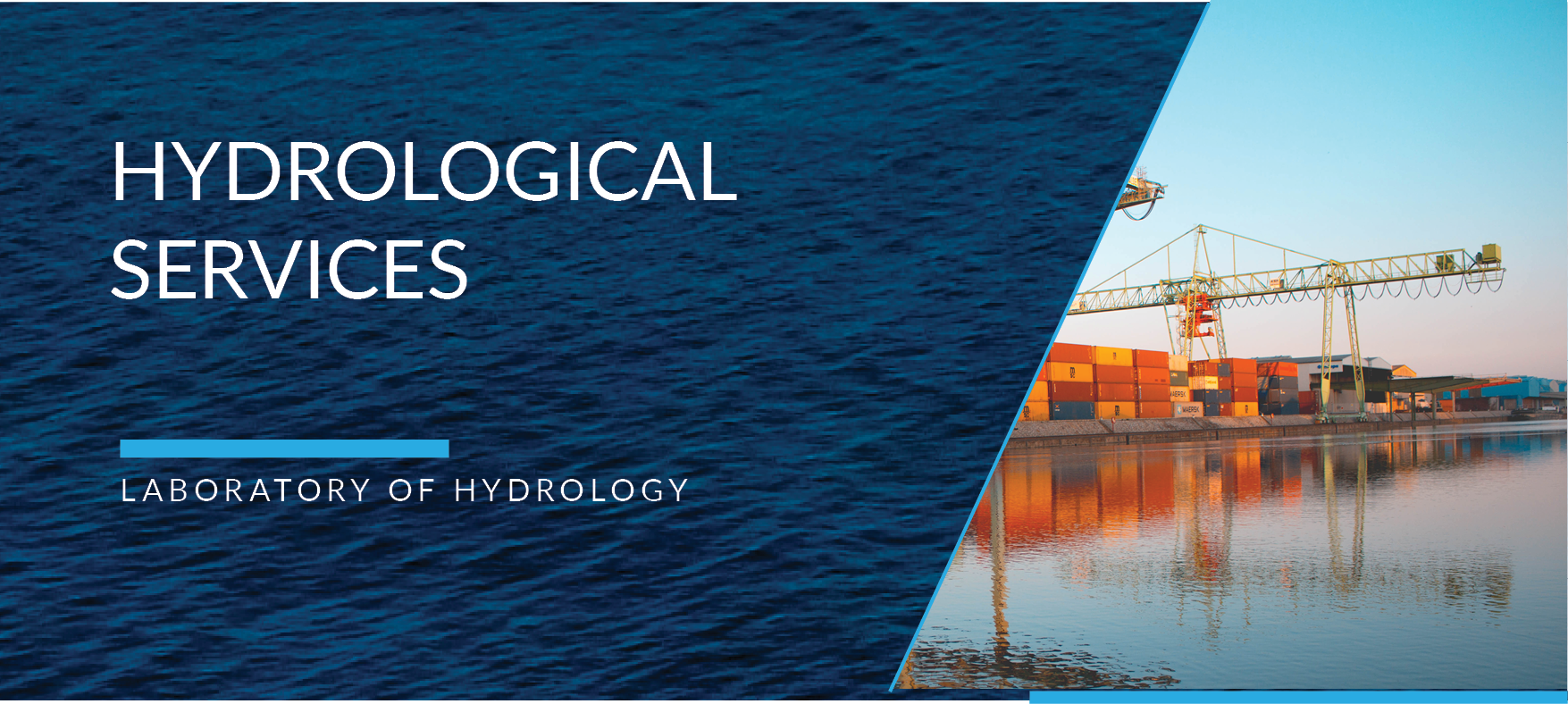 MAIN RESEARCH AREAS OF THE LABORATORY:
Analysis of climate change and river runoff variation;
Research of extreme hydrological phenomena in the context of climate change;
Research of wave, hydrodynamic, and sediment processes in water bodies;
Research of environmental impact of energy and transport objects;
Collection and analysis of data on Lithuanian water bodies (rivers, ponds, the Curonian Lagoon, and the Baltic Sea).
Research objects and tasks
The most significant research objects of the Laboratory are Lithuanian rivers and lakes, the Curonian Lagoon, and the Baltic Sea. The state of these water bodies is determined by extreme natural phenomena, such as storms, floods, and anthropogenic activity (energy production, navigation, and ponds). Therefore, the assessment of the change of state of water bodies is one of the most important research tasks.
Using the information collected in the hydrographic and hydrometeorological database and applying the latest digital modelling methods, the Laboratory solves the following tasks:
ENVIRONMENTAL IMPACT ASSESSMENT STUDIES

Anthropogenic activities on water bodies;
New river and sea ports or ports under construction;
Energy facilities;
Water transport.
DIGITAL MODELLING OF WATER BODIES
(applied models MIKE21, HBV, ArcGISetc.)

Hydrological and hydrodynamic processes;
Waves;
Sediment transport;
Pollution dispersion.
CLIMATE CHANGE IMPACT ON WATER BODIES

Adaptation of climate change scenarios;
Projections of river runoff in 21st century;
Assessment of wave, hydropower and hydrokinetic resources.
Laboratory of Heat-Equipment Research and Testing (12)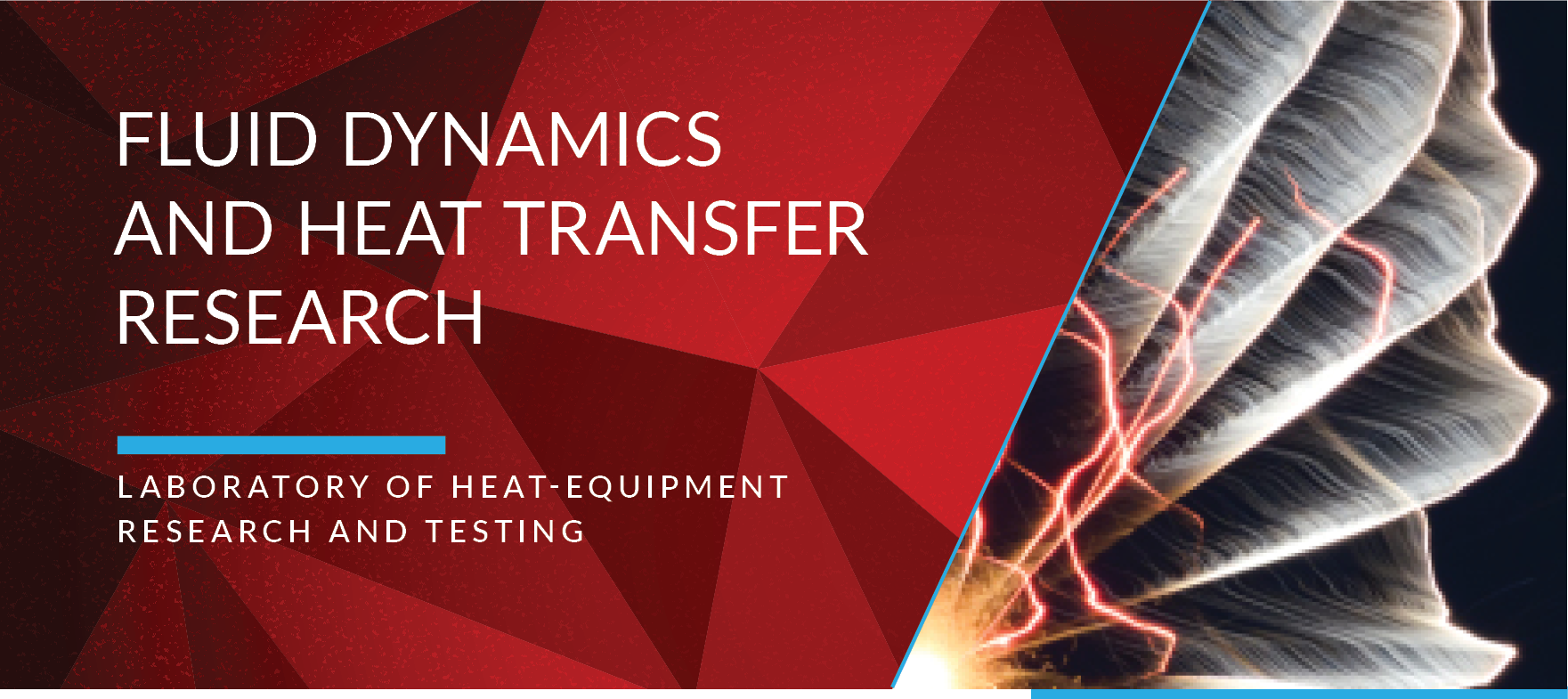 Scope | R&D Tools | Accredited Services | Certificates | Membership | Partners
Scope of research
Processes and technologies for the efficient use of R.E.S. and reduction of environmental pollution
physical and thermal properties of solid biomass and recovered fuel;
fuel preparation methods and technologies;
thermal conversion processes (combustion, gasification) of solid fuel;
solid biofuel drying;
solid biofuel dynamics and thermal conversion on moving grate and in fluidized bed;
emission formation processes in heating appliances;
efficiency of low capacity boilers and heating appliances fired by solid fuel.

Thermal physics, fluid mechanics and metrology
flows mixing in chambers of limited dimensions and various geometry;
permeability of gas mixtures through membranes;
particulate emission reduction;
flow dynamics in elastic channels;
ultrasound propagation in flows;
heat and mass transfer by molecular dynamics;
maintenance of five national flow and pressure standards and assurance of measurement traceability
Set of modern experimental facilities and measuring instruments for investigation of:
efficiency of small (up to 500 kW) space heating appliances fired by solid biofuel;
reducing gaseous and particulate matter emission by implementation of precipitation devices;
composition of biomass and various solid fuels as well as their physico-chemical properties;
liquid and gas flow dynamics in channels and chambers at the various inlet and boundary conditions, flow regime and its instability, physical properties variation;
inner flow structure of separated flow or flow in cavities situated in microchannel walls by using particle image velocimetry methods and macro/microPIV systems for flow visualization;
permeability of membranes and its use for separation of disadvantageous components from gas mixture.

CFD aplication for numerical simulation of:
flow dynamics analysis using software package ANSYS® Fluent®;
mixing of combustibles species and oxygen to enhance combustion process in furnace;
multi-physics numerical investigation using software package COMSOL Multiphysics®;
Coupled CFD-Discrete Element Method numerical research using homemade software package Bed_Motion, software package XDEM and Open Source package OpenFOAM®.
Molecular Dynamics investigations using software package LAMMPS®.

Our expertise for implementation of innovative projects and services
assurance of traceability of liquid, gas and heat supply and consumption measurement on national and international levels;
conformity assessment of measuring instruments and heat appliances before placing on the market or entry into service, or being in service;
fluid dynamics under the influence of flow disturbances and flow regimes;
numerical analysis and numerical methods applied in multi-physics problems;
particles system (granular mater) dynamics;
molecular dynamics in heat and mass transfer problems.
Accredited & notified services
Scope as Designated institute (DI) for maintenance of national standards for:[1]:
◦ air (gas) speed;
◦ air (gas) volume and flow rate;
◦ water volume and flow rate;
◦ liquid (other than water) volume and flow rate;
◦ pressure.

Accredited against LST EN ISO/IEC 17025 for:[2]:
◦ calibration of measuring instrument for gas and liquid volume and flow rate, pressure, temperature and air humidity;
◦ testing water and heat meters, heating appliances, solid biofuel and recovered fuel.

Accredited against EN ISO/IEC 17020 for[3]:
◦ verification of measuring instrument for gas and liquid volume and flow rate, pressure, temperature and air humidity;
◦ conformity assessment of heating appliances and boilers fired by solid and gaseous fuels.

Notified (Id. No. 1621) for conformity assessment of:[4]:
◦ water and heat meters (B, F and D modules) and measuring systems of liquids (other than water) (F module) against European Parliament and Council Directive 2014/32/EU;
◦ room heating appliances fired by solid fuel against European Parliament and Council Regulation (EU) No. 305/2011.

[1] Note. Measurand range and calibration and measurement capabilities are available on BIPM website: http://www.bipm.org/kcdb
[2], [3] Note. Scope of accreditation is available on Lithuanian National Accreditation Bureau (LA) website: http://www.nab.lrv.lt
[4] Note. Scope of notification is available on NANDO website: http://ec.europa.eu/growth/tools-databases/nando/

Membership in international organizations
EURAMET – European Association of National Metrology Institutes
COOMET – Euro-Asian Cooperation of National Metrological Institutions
NoBoMet – European Platform of Notified working in Legal Metrology
Laboratory partners and customers
Customers – all economic and research entities, the activities of which require accredited (or additionally notified) calibration, testing and conformity assessment services defined under legal acts.
Partners – Research institutions:
Lithuanian University of Health Sciences;
Kaunas University of Technology;
Center for Physical Sciences and Technology;
Nicolaus Copernicus University;
University of Luxembourg;
University of Twente;
The Szewalski Institute of Fluid-Flow Machinery Polish Academy of Sciences.
Partners – Companies: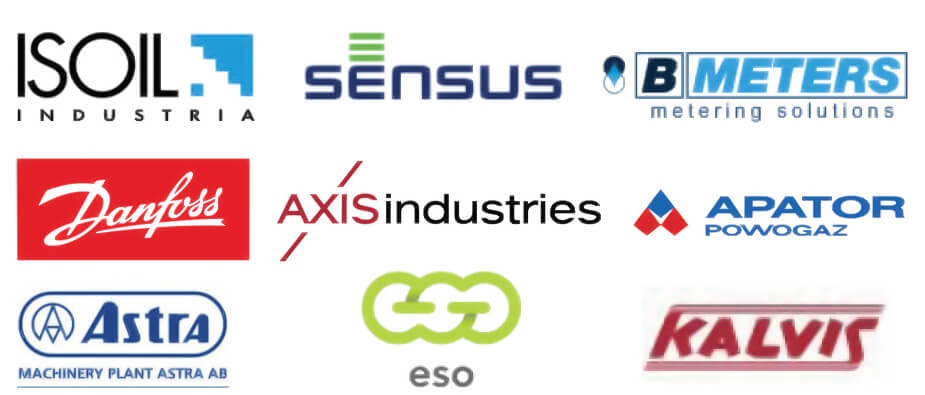 Smart Grids and Renewable Energy Laboratory (21)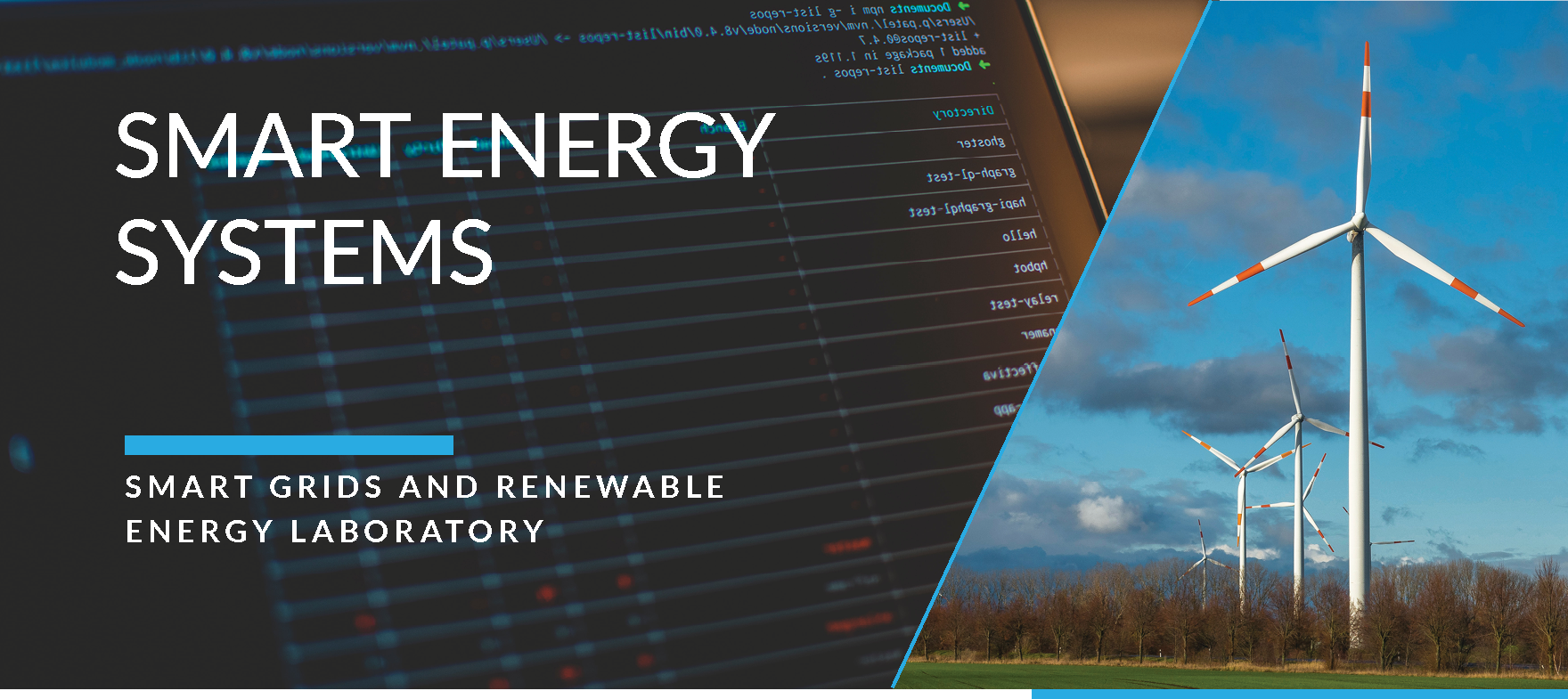 MAIN RESEARCH AREAS OF THE LABORATORY:
– mathematical modelling of power systems and networks, investigation of their control issues;
– modelling and optimisation research of ICT-based control systems of power systems.
Smart Grids and Renewable Energy Laboratory CARRIES OUT RESEARCH AND OFFERS SERVICES IN THE FOLLOWING FIELDS:
mathematical modelling of power systems, analysis and assessment of their parameters;
investigation of PS control issues and development of respective algorithms to deal with frequency regulation, active and reactive power control, static and dynamic stability, minimization of transfer losses, electric power quality, emergency prevention;
investigation of advanced PS control methods and application of new automatic control devices and information and communication technologies (ICT);
analysis and assessment of PS reliability, security and risks;
optimisation of PS operation in competitive market environment, development of competitive balancing mechanisms and ancillary service mechanisms;
research on the integration of renewable energy sources (wind, solar, etc.) and distributed generation into PS;
legal regulation of PS control and use-of-electricity issues;
economic efficiency analysis related to PS control and extension, and use of electricity;
Power system (PS) is one of the most complex technical and organizational systems covering generators, power networks and consumers, which operate synchronously, i.e., under the same mode and with the same current frequency in large areas. The operational modes of PS, specified by energy, powers, currents, voltages, phase angles and other parameters, are characterized by continuous change. All the modes should be kept within the pre-determined parameter limits, and this is the major responsibility of the PS operator. Control is a rather complex task even under normal operation; however, systems often get into stressed modes, sometimes emergency and post-emergency modes, the control of which is more complicated. Out-of-control operational modes may lead to loss of stability, voltage collapses, and failures of individual parts or total blackout. System and preventive automatics with protection relays and multiple digital controllers, as well as data communication systems, connecting generators and network substations with dispatch control centers, help the dispatchers to operate the systems and networks and protect them from emergencies.
Operators prepare control measures (equipment switch-over plans, settings of automatics, dispatch control signals) based on modelling, i.e., on calculations. This is an activity requiring a great deal of scientific knowledge and methods: adequate algorithms, assessment methodologies and analysis procedures need to be developed.
Development of modern power systems features significant changes. "Inter-system" electricity trade is expanding both geographically and in scope of various products of the electricity market (active power reserves and other ancillary services, forward financial transactions). Users and small generators are included into electricity trade and supply of ancillary services. Electricity is becoming "greener" due to increase of generation from renewable energy sources and also, if any, due to development of nuclear energy. Resistance of power systems to accidents will increase; reliability of power supply and power quality (more regular form of the voltage sine curve, less voltage flicker, etc.) will improve. Enablers for such changes are mostly the smart technologies, based on information and communication technologies. The result of their implementation is described by new concepts like smart generation, smart grid, smart relay protection, smart metering, and even smart house. The smartness component is achieved by computer logic devices (controllers with microprocessors) and their communication with each other and with the dispatchers of the power grid. Smart technologies help operators to control the power grid in a more efficient and reliable manner in real time, and in some cases even make this work simpler (since smart controllers perform a part of the control and monitoring functions without human intervention). On the other hand, control is becoming more complicated for the operators since many additional algorithms and programmes have to be installed into controllers, which requires integration of their interaction, coordination and reproStructural chart of a mathematical model for calculation of electric power system operating modesgramming of controllers for addressing the detected faults of operation.
Laboratory of Materials Research and Testing (16)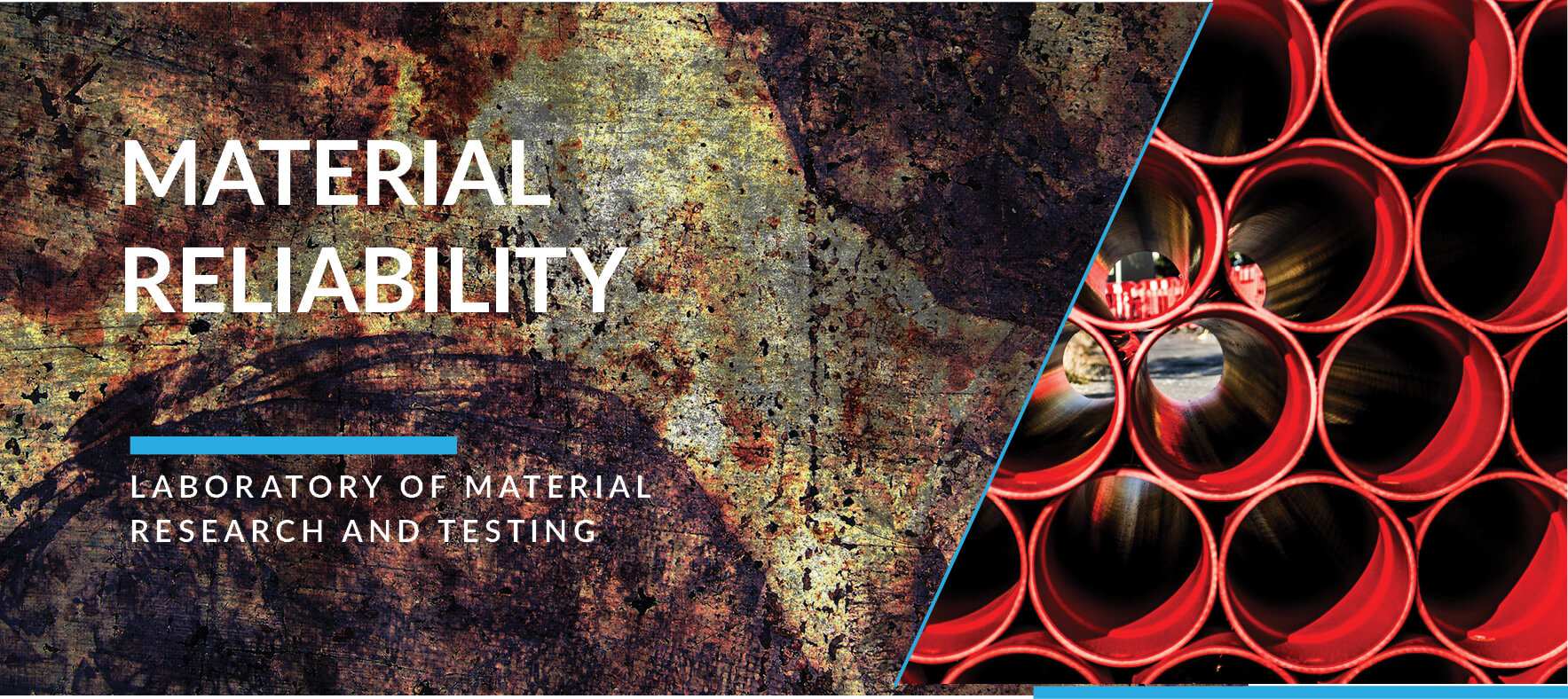 MAIN RESEARCH AREAS OF THE LABORATORY:
reliability of power plant facilities: research of metal aging processes and degradation of properties due to the impact of operational factors;
development and research of multifunctional materials and composites;
Testing of materials, assessment and analysis of their qualitative indicators.
RELIABILITY OF POWER PLANT FACILITIES
The Laboratory carries out research aimed at the investigation of ageing processes of steel and special alloys that are used as constructional elements for power plants and at studying patterns of aging processes, solving issues concerning control of these processes and service life. Applying mechanical tests, X-ray Diffraction (XRD) and elemental composition analysis, as well as optic and scanning electron microscopy, structural and property changes of aged steel and non-ferrous alloys are studied. Experimental and numerical methods are used to predict operational reliability taking into account material ageing processes and other operational factors. The implementation of the work focuses on the investigation of fundamental physical and chemical phenomena affecting structure and properties of metals.
TESTING OF MATERIALS, ASSESSMENT AND ANALYSIS OF THEIR QUALITATIVE INDICATORS
Researchers of the Laboratory provide accredited Laboratory services, and perform material testing and assessment of their qualitative conformity. In 2015, the Laboratory was reaccredited to comply with the LST EN ISO/IEC 17025 standard. As a result of successful collaboration with economic entities, the Laboratory conducts research and provides consults on the quality issues of product manufacturing.
The Laboratory is accredited to carry out tests on:
Plastic pipes;
Plastics and cellular plastics;
Pre-insulated pipes;
Masonry mortars and plastering mortars.
Laboratory researchers constantly analyze demands of clients and expand the scope of services provided both in accredited and non – accredited field. They successfully participated in the comparative testing in Germany (Kunststoff-Institut Lüdenscheid and DRRR), a high level of excellence was approved in the field of plastics testing – the certificates were granted.
Laboratory of Energy Systems Research (31)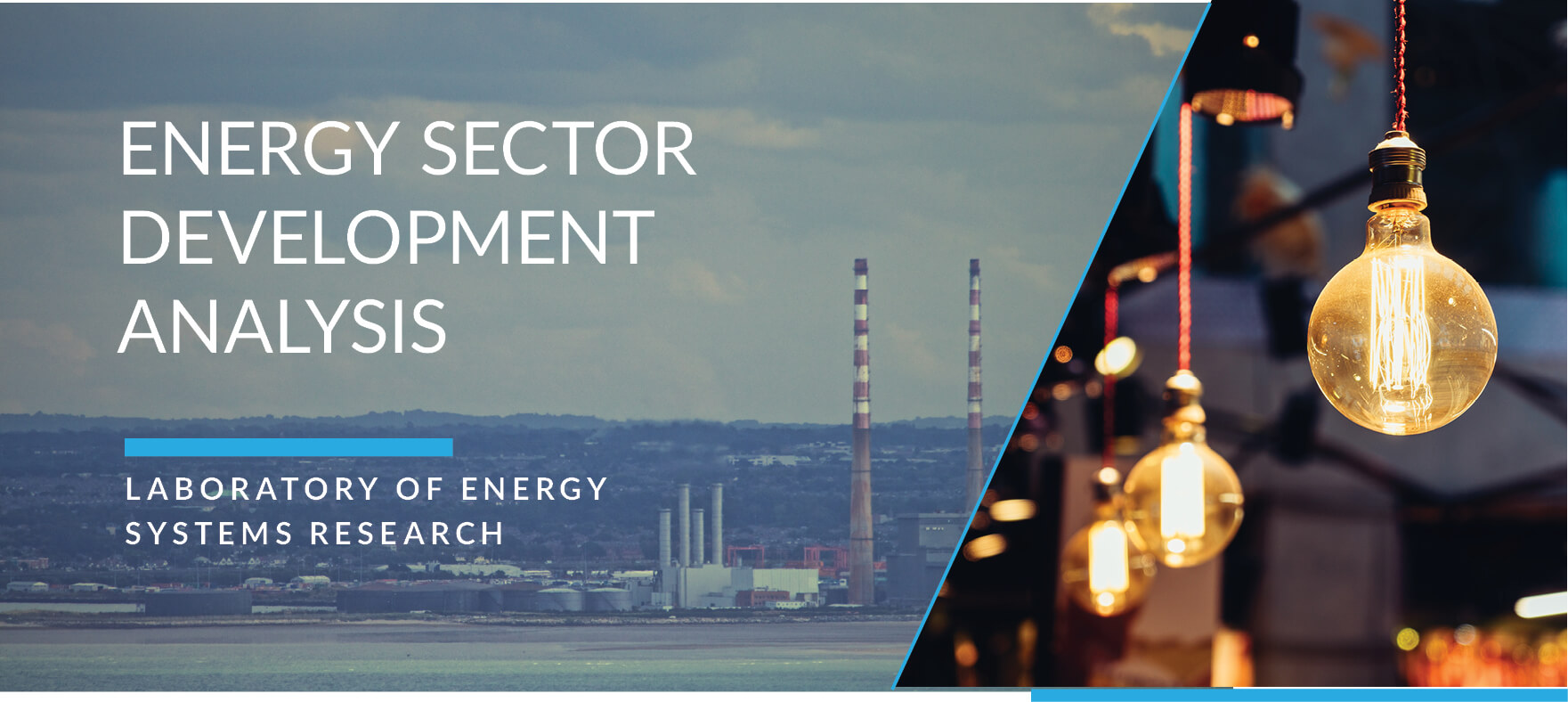 MAIN RESEARCH AREAS OF THE LABORATORY:
analysis of macroeconomic development scenarios, modelling and forecasting of energy demand;
analysis of medium- and long-term energy supply scenarios using widely approved optimization models;
evaluation of environmental impact of the energy sector, analysis of pollution reduction technologies and implementation of environment protection policies;
energy management and marketing research;
research of efficiency of support means for renewable energy sources;
generalization of the energy sector restructuring and liberalization experience in the European Union and Central and East European countries and its application implementation of reforms in the Lithuanian energy sector;
consultancies in application of energy sector reforms in accession and other European countries on behalf of the experience gained throughout the Lithuanian practice;
development of energy information system, collection of statistical data on the energy sector development in Lithuania and worldwide.
The core value provided by the Laboratory of energy system research is solving scientific and practical problems performing modeling and evaluation of development of energy sector, different regulatory regimes, and the environmental impact of development of energy sector and its politics.
For many years, The Laboratory is a forestanding actor in preparation of the Project of National Energy Strategy. Researchers of the Laboratory are preparing development strategies for Lithuanian energy companies as well.
High level qualification of the staff of the Laboratory is highly appreciable and proven in numerous important international and national level projects.
The Laboratory of Energy Systems Research was established in 1948. Almost 70 years of research activity demonstrates ability to provide continuously high quality scientific results. Moreover, many of research results were successfully applied in practice solving important problems on both national and international levels.