Position:
Senior research associate
Phone number:
+37037401984
Publications
Scientific article
2021
2019
2018
2016
2015
Conference paper
2021
Pitak I. [LEI], Denafas G. [LEI], Kalpokaitė Dičkuvienė R. [LEI].
Extraction of high calorific fraction from municipal solid waste during mechanical biological treatment process In:
The 17th International Conference of Young Scientists on Energy and Natural Sciences Issues (CYSENI 2021) Kaunas, Lithuania, May 24-28, 2021.
Kaunas: Lietuvos energetikos institutas, 2021, p. 44-54. ISSN 1822-7554.
International projects
Seventh Framework Programme (FP7)
1
Completed
01.06.2011 - 30.11.2011
Main objective of the Researcher night 2011 is to enhancing public recognition of researchers and their work, through bringing public and researchers closer to one other, tackling theMore
Other international projects
1
Researchers from the National Institute of Materials Science at the National Academy of Sciences of Ukraine (UNMA MPI) and the Lithuanian Energy Institute (LEI) have been working to cMore
Projects in Lithuania
EU Structural Funds
1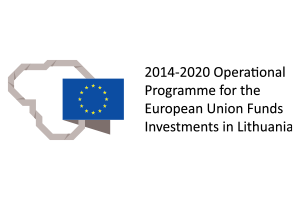 Ongoing
02.05.2020 - 30.04.2023
Lietuvos energetikos institutas įgyvendina projektą "Kompetencijos centro MTEP veiklų vykdymas, sukuriant ir išbandant inovatyvų dujinių biodegalų gamybos prototipą" Nr. 01.2.2-CPMore
Other projects in Lithuania
1
Completed
21.04.2008 - 31.12.2010
This project brought together five scientific institutions - Vilnius Gediminas Technical University (VGTU), VGTU Institute of Thermal Insulation (VGTU-TI), Lithuanian Energy InstituteMore